For immediate release ‐ October 24, 2018
Contact: Jon Pishney, 919.707.8083. Images available upon request
(RALEIGH, N.C.) — The North Carolina Museum of Natural Sciences' Nature Art Gallery presents "North Carolina From Far Away and Nearby," artwork by Chatham County resident Beth Goldston. The show runs Nov. 2–25, with a Gallery reception Saturday, Nov. 3, 2–4 p.m. All exhibited art is for sale.
"From my early childhood in rural North Carolina, art has been an essential part of my life," says Goldston. "Much of my play centered around making art and playing artist. At school, it's not surprising that art time, when the teacher passed out 12- by 18-inch manila paper and crayons, was a high point of the week." Goldston went on to major in studio art at Meredith College in Raleigh and earned credentials to teach art. She has worked as a K-12 art teacher, community college continuing education art instructor, special education teacher, reading specialist and basket maker, "but I have always made my way back to painting."
These days, Goldston works full time in her home studio in Pittsboro and serves on the Chatham Artists Guild Board of Directors. In addition to painting familiar regional landscapes, coastal scenes, flowers and native songbirds, she finds inspiration from architecture and people that she's photographed when traveling. "Capturing the effects of the atmosphere is as important to me as choosing the subjects of my painting," she adds. "I am intrigued by patterns of light and shadow, the landscape shrouded in fog, dramatic cloud formations, and color changes that result from varying conditions or time of day. I aim to express my observations and show others the beauty that I see in the commonplace."
The Nature Art Gallery is located inside the Museum Store. Hours are Monday through Friday, 10 a.m. to 4:45 p.m.; Saturday, 9 a.m. to 4:45 p.m.; and Sunday, noon to 4:45 p.m. Admission to the Gallery is free. All exhibited art is for sale. For more information about the Nature Art Gallery, call 919.707.9854.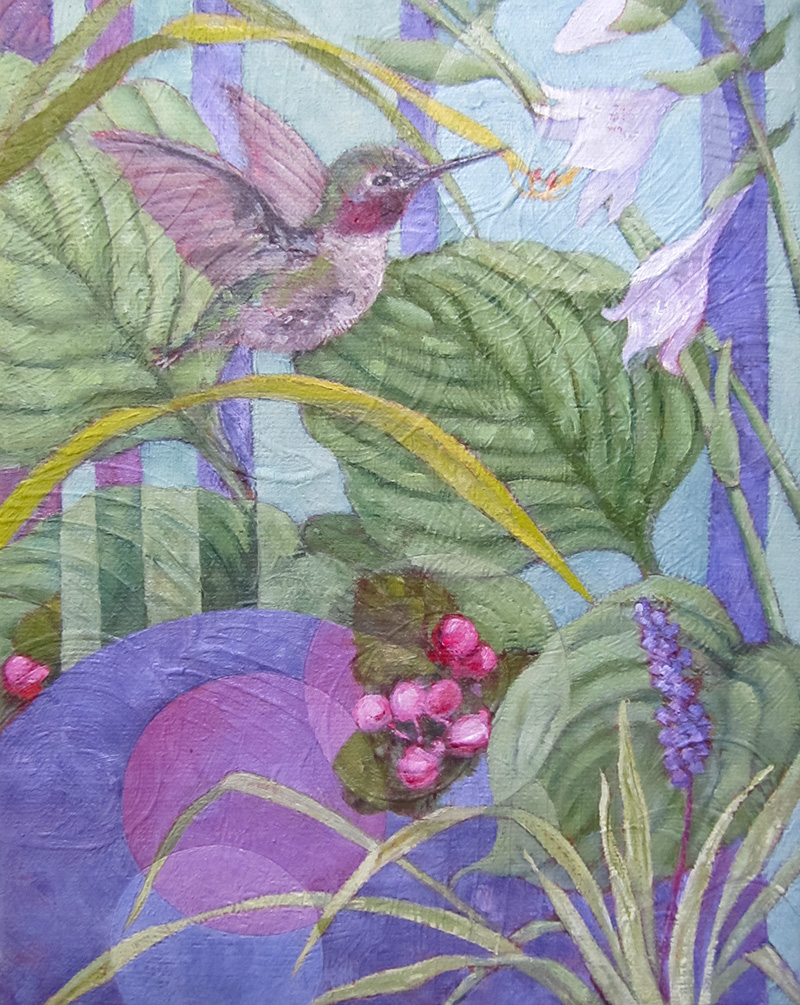 ---
The North Carolina Museum of Natural Sciences in downtown Raleigh (11 and 121 W. Jones St.) is an active research institution that engages visitors of every age and stage of learning in the wonders of science and the natural world. Hours: Monday–Saturday, 9 a.m.–5 p.m., and Sunday, noon–5 p.m. General admission is free. Emlyn Koster, PhD, Director. For more information, visit naturalsciences.org.