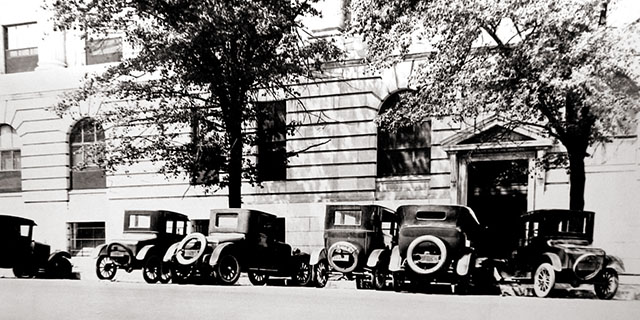 Since 1879
"To illustrate…the natural history of the state…"
With these words, set down in 1887, the North Carolina General Assembly articulated the mission of the State Museum. The Museum's origins can be traced back further, to 1879, when the merger of the state's agricultural and geological collections planted the seed for what would eventually blossom into the largest museum of its kind in the Southeast.
A pair of English immigrants guided the institution's growth through the first half century, firmly setting the Museum's roots in a nurturing blend of research and collections, education and conservation..
Herbert Hutchinson Brimley and Clement Samuel Brimley grew up in the collecting tradition of middle-class England. In 1880, a chance meeting with a U.S. Department of Agriculture recruiter convinced them that North Carolina held great promise for hard-working, genteel folk like themselves. The young men soon made their way to Raleigh, thrilled to discover new frontiers for their natural history investigations.
The brothers served North Carolina in separate capacities for nearly 60 years. H.H. was a hunter-naturalist who pioneered interpretive exhibitions and educational programs at the State Museum; C.S. was a scientist-collector who painstakingly built the zoological collections that informed his brother's public offerings. Their careers laid two paths the Museum would follow for the next 125 years.
Throughout, the words of H.H. lighted the way: "The building of a museum is a never-ending work. A finished museum is a dead museum, and such a one must deteriorate and begin to lose usefulness from the time its growth stops."