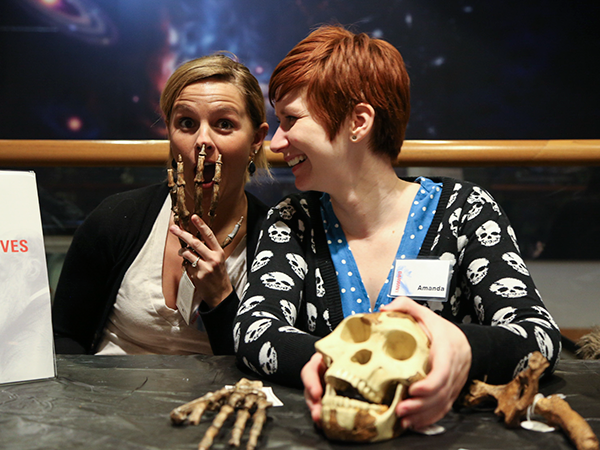 INTERNSHIPS AT NCMNS
Interns provide vital support to the North Carolina Museum of Natural Sciences and its mission. They add diversity and depth to the Museum's staff, allowing the Museum to better connect with the community. In return, Museum interns are given the opportunity to expand their knowledge and learn new skills while gaining valuable experiences in a unique environment.
REQUREMENTS:
Must be currently enrolled in an undergraduate program classified as a Sophomore or higher. Graduate students may also apply.
Experience and/or prior coursework within the field of the internship experience for which you are applying for.
Education interns must be able to communicate well with the public.
Enthusiasm and a strong interest in learning about science education, environmental science, museum studies, research, etc.
FOR CREDIT OR EXPERIENCE:
Credit internships—135 hrs. or however many hours are required by your university, whichever is higher. Academic advisor or class professor must sign off to approve credit (includes project).
Non-credit/experience internships—120 hrs. (includes project). Does not need a signature
APPLICATION DATES:
Fall Semester: July 1
Spring Semester: November 1
Summer semester: March 1
To view available opportunities or to apply: NCMNS VOLUNTEER & INTERN PORTAL.
Questions: Contact the Internship Coordinator
Jessica Andreasen
Jessica.andreasen@naturalsciences.org