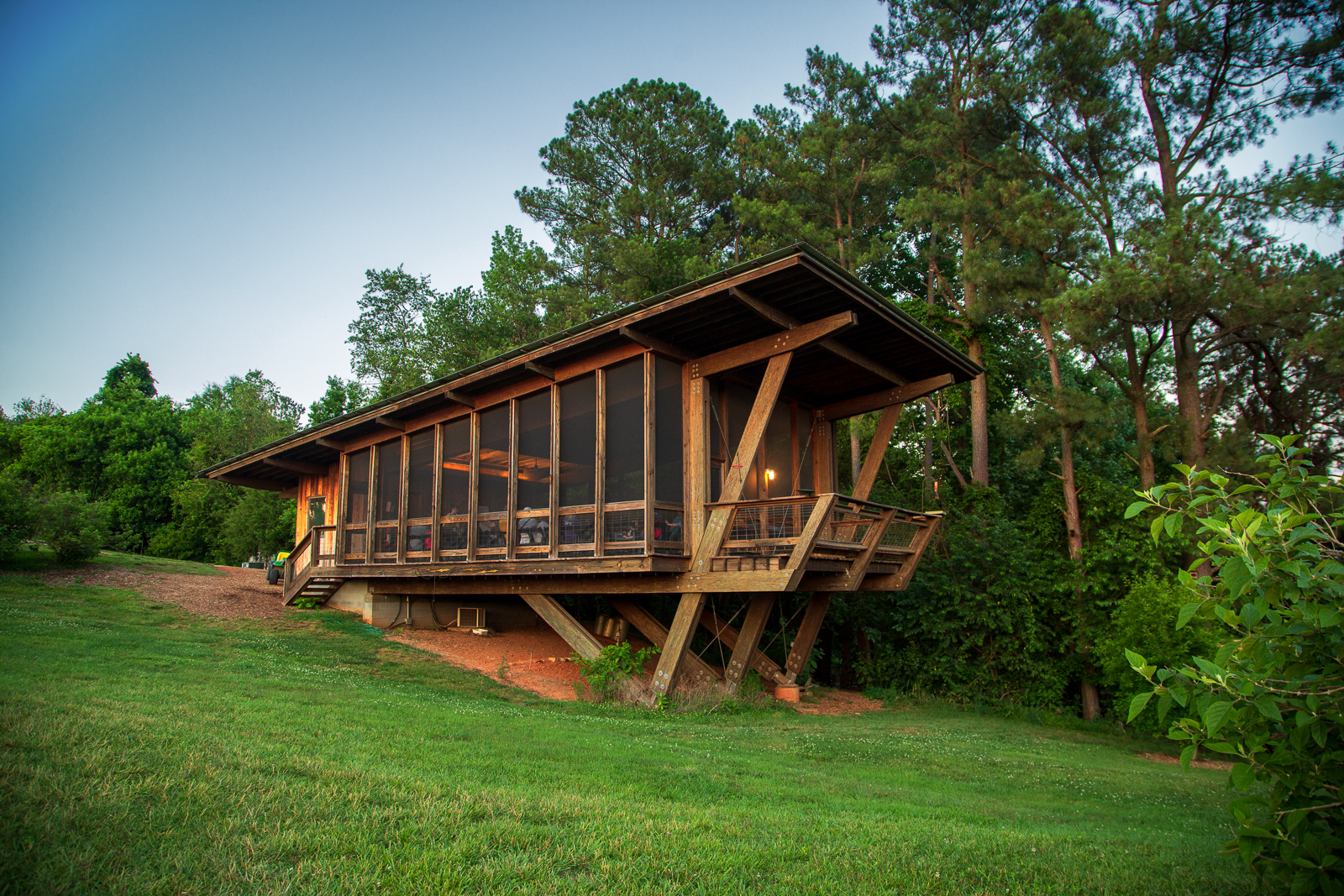 Prairie Ridge Ecostation is open Tuesday through Saturday, 9am to 4pm (closed on Sunday and Monday).
Tickets are not required, but capacity is limited. The Nature PlaySpace and Bird Blind will remain closed to the public.
All events and programs are canceled during this time. We invite you to visit us online at naturalsciences.org or follow along on Facebook @prairieridge.
Guests are also encouraged to follow the "Three Ws" as outlined by the N.C. Dept. of Health and Human Services.
WEAR a cloth face covering over your nose and mouth
WAIT in line at least six feet away from others
WASH hands frequently or use hand sanitizer
If you are experiencing symptoms of illness, we ask that you postpone your visit.
NCMNS continues to recommend, but does not now require, all guests to wear face coverings outdoors.
The Ecostation
Prairie Ridge boasts a green Outdoor Classroom, a native plant garden and native tree arboretum, a series of ponds and vernal pools, and a trail system winding through the prairie and forest. Museum staff offer a multitude of public programs to educate visitors about nature and science. The Nature PlaySpace for young children has become a safe, popular space for nature-based play; programs offered here include Nature Stories and Nature PlayDays. Prairie Ridge is also a hub for researchers who conduct citizen science onsite, affording visitors numerous opportunities to participate in real scientific research.
New Education Center planned for Prairie Ridge!
The Museum is currently fundraising to build an Education Center at Prairie Ridge. A new Education Center will expand our services and amenities year-round and increase the number of visitors we can accommodate at Prairie Ridge.