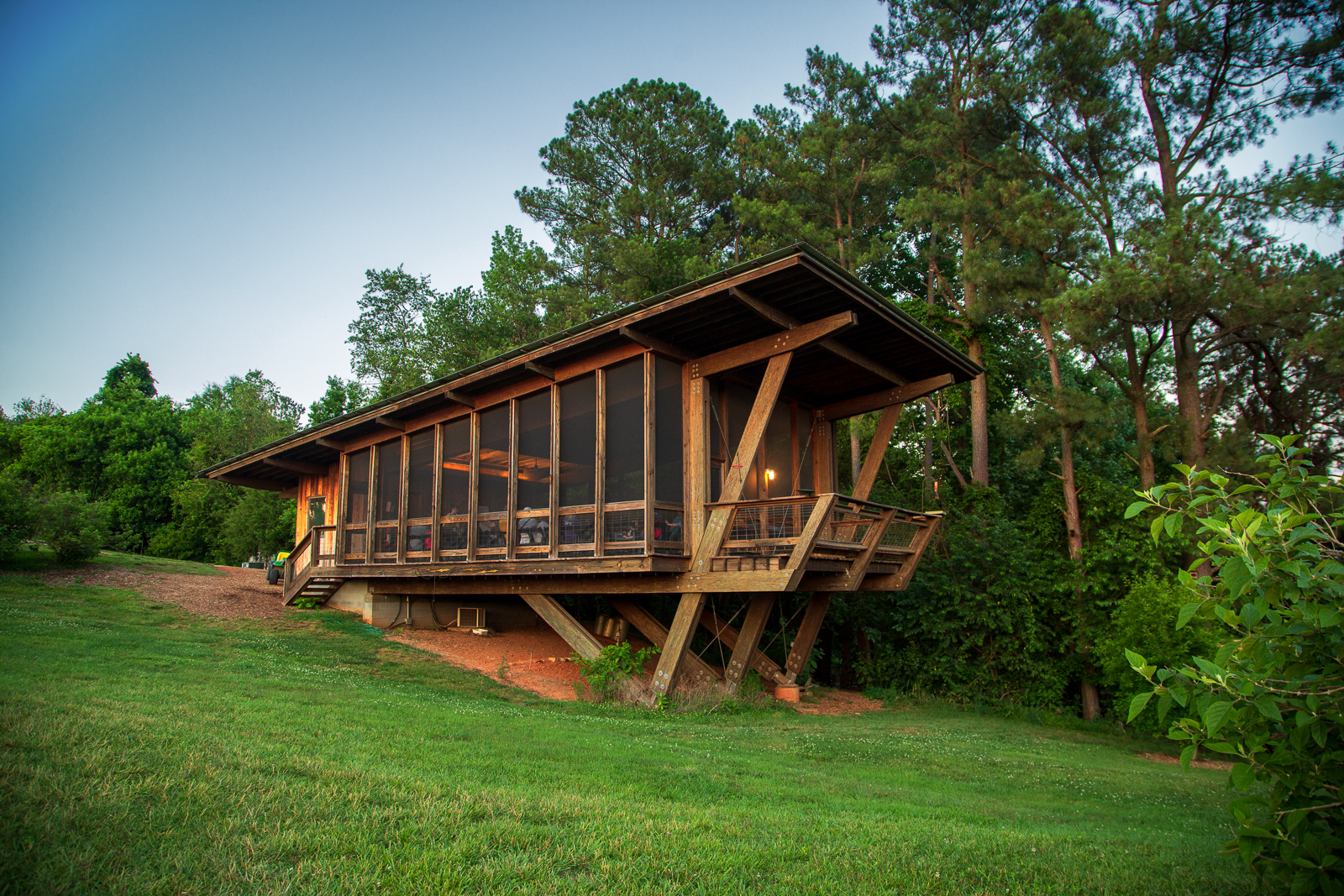 In accordance with Governor Roy Cooper's Executive Order 117, and to help limit the spread of COVID-19, Prairie Ridge Ecostation will suspend public operations beginning March 17.
All events and programs are canceled during this time. Until we reopen, we invite you to visit us online at naturalsciences.org or follow along on Facebook @prairieridge.
The Ecostation
Prairie Ridge boasts a green Outdoor Classroom, a native plant garden and native tree arboretum, a series of ponds and vernal pools, and a trail system winding through the prairie and forest. Museum staff offer a multitude of public programs to educate visitors about nature and science. The Nature PlaySpace for young children has become a safe, popular space for nature-based play; programs offered here include Nature Stories and Nature PlayDays. Prairie Ridge is also a hub for researchers who conduct citizen science onsite, affording visitors numerous opportunities to participate in real scientific research.
New Welcome Center planned for Prairie Ridge!
The Museum is currently fundraising to build a Welcome Center at Prairie Ridge. A new Welcome Center will enhance our services and amenities year-round and increase the number of visitors we can accommodate at Prairie Ridge.