WRAL 3D Theater
---
3D Movie Schedule
Daily, Tuesday-Sunday
11:00am: Incredible Predators
12:00pm: Dinosaurs of Antarctica
1:00pm: Volcanoes
2:00pm: Dinosaurs of Antarctica
3:00pm: Incredible Predators
4:00pm: Dinosaurs of Antarctica
3D Movie Ticket Prices
All ticket purchases come with a souvenir pair of 3D glasses.
Adult: $6.00
Senior (with ID): $5.00
Student (with ID): $5.00
Military (with ID): $5.00
Child (3-12): $4.00
Members: $3.00
---
Not a member yet? Join today!
---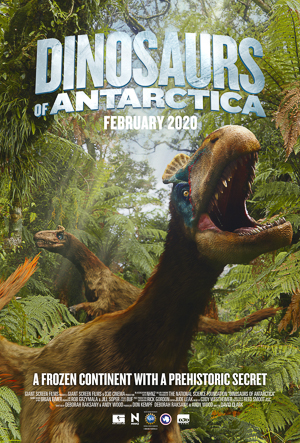 Dinosaurs of Antarctica 3D – Now Showing!
From the Permian through the Jurassic, journey to the south polar landscapes of Antarctica hundreds of millions of years ago. Roam the primitive forests and thick swamps with bizarre dinosaurs and colossal amphibians. Enter a surreal world of bug-eyed giants and egg-laying mammals—where survival means enduring the sunless, six-month polar winter surrounded by meat-eaters with night vision. Join intrepid Antarctic scientists on a quest to understand the ice continent's profound transformation—and to predict the future as humans drive dramatic change. Welcome to the lost prehistoric world of Gondwana. Welcome to Antarctica.
---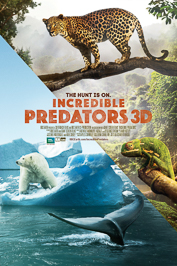 Incredible Predators 3D
"Incredible Predators" deconstructs the world of major predators as never before, taking an intimate look at the remarkable strategies they use to succeed. Advanced filming techniques expose the planet's top predators in extraordinary footage, putting the audience right beside them as they hunt – on land, under the sea or in the air.
Far from a film about the kill, instead the audience will be emotionally engaged with the key characters, learning how these supreme species must be at the very peak of performance to have any chance of success. Their backstory will be a key part of the narrative; to understand a cheetah's dilemma you must meet her hungry cubs.
Top predators occupy an apex position within the habitats they dominate and, alongside dramatic animal behavior, "Incredible Predators" reveals the unique relationship between predators and prey as a fundamental building block of ecology.
---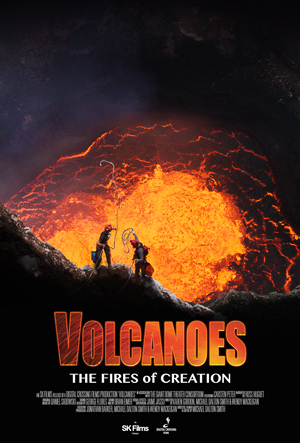 Volcanoes 3D
"Volcanoes: The Fires of Creation" is a tale of science, culture and thrilling adventure. Earth is a planet born of fire. For billions of years, volcanoes have helped forge the world we know. From the continents to the air we breathe and even life itself, all have been shaped by volcanic energy. These processes have created extraordinary ecosystems and wildlife habitats. With over 500 active volcanoes, the Earth is bursting at the seams with these forces of mass construction. The story of volcanoes is the story of the planet's creation and the story of us.
With intrepid explorer Carsten Peter, dodge boulders at the edge of an active volcano in Indonesia, descend to a lava lake in Vanuatu and visit incredible acid ponds, geysers and mineral deposit fields in Ethiopia. Travel across the globe to see the archeological ghost town of Pompeii, hydrothermal vents at the bottom of the ocean and witness the devastating effects of the 2018 Kilauea eruption in Hawaii.