WRAL 3D Theater
---
3D Movie Schedule
Daily, Tuesday-Sunday
11:00am: Oceans 3D: Our Blue Planet
Noon: Dinosaurs of Antarctica 3D
1:00pm: Fungi: The Web of Life (2D)
2:00pm: Oceans 3D: Our Blue Planet
3:00pm: Dinosaurs of Antarctica 3D
4:00pm: Oceans 3D: Our Blue Planet
Movie Ticket Prices
All 3D ticket purchases come with a souvenir pair of 3D glasses.
Adult: $6.00
Senior (65+ with ID): $5.00
Student (13+ with ID): $5.00
Military (with ID): $5.00
Child (3-12): $4.00
Members: $3.00
Group rate of $4/person available for pre-registered parties of 10 or more. Please call the Museum Box Office at 919.707.9950 for details.
---
Not a member yet? Join today!
---
Now Showing!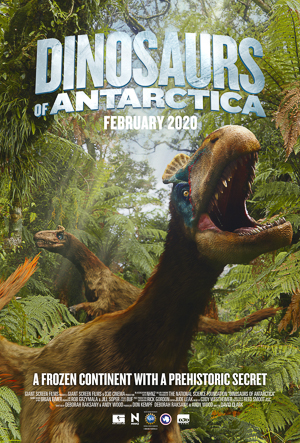 Dinosaurs of Antarctica 3D
From the Permian through the Jurassic, journey to the south polar landscapes of Antarctica hundreds of millions of years ago. Roam the primitive forests and thick swamps with bizarre dinosaurs and colossal amphibians. Enter a surreal world of bug-eyed giants and egg-laying mammals—where survival means enduring the sunless, six-month polar winter surrounded by meat-eaters with night vision. Join intrepid Antarctic scientists on a quest to understand the ice continent's profound transformation—and to predict the future as humans drive dramatic change. Welcome to the lost prehistoric world of Gondwana. Welcome to Antarctica.
---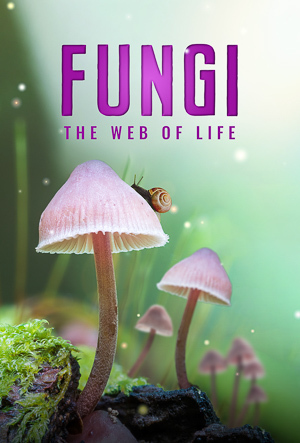 Fungi: The Web of Life (2D)
Much of life on Earth is connected by a vast, hidden network that we are only just beginning to understand. Out of sight, between the world of plants and animals, another world exists — the kingdom of fungi.
A rich tapestry of cinematography, music and science, this film explores the hidden world of fungi, its connection to the rest of life on land, and the promises it holds for humanity's future.
Narrated by Björk.
Fungi Movie: Educator's Guide (Grades 3–8 — 62MB)
---
---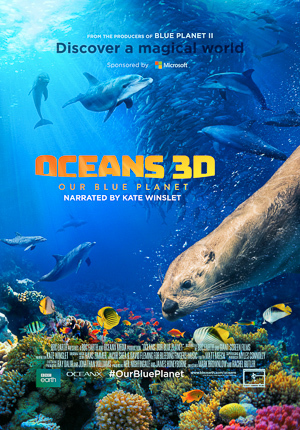 Oceans 3D: Our Blue Planet
"Oceans: Our Blue Planet" takes us on a global odyssey to discover the largest and least-explored habitat on Earth. New ocean technology has allowed us to delve further into the unknown than we ever thought possible.
Beginning our journey in the warm coastal shallows, we meet surfing dolphins, and an ingenious tusk fish that uses a tool to crack-open its food. In the great forests of the sea, we find a cunning octopus who shields herself in an armory of shells to hide from predators.
As we journey through our oceans, we share these extraordinary discoveries and uncover a spectacular world of life beneath the waves.
Narrated by Kate Winslet.
---