WRAL 3D Theater
---
3D Movie Schedule
Daily, Tuesday-Sunday
11:00am: DeepSea Challenge 3D
12:00pm: Dinosaurs of Antarctica 3D
1:00pm: Incredible Predators 3D
2:00pm: Dinosaurs of Antarctica 3D
3:00pm: DeepSea Challenge 3D
4:00pm: Dinosaurs of Antarctica 3D
3D Movie Ticket Prices
All ticket purchases come with a souvenir pair of 3D glasses.
Adult: $6.00
Senior (65+ with ID): $5.00
Student (13+ with ID): $5.00
Military (with ID): $5.00
Child (3-12): $4.00
Members: $3.00
Group rate of $4/person available for pre-registered parties of 10 or more. Please call the Museum Box Office at 919.707.9950 for details.
---
Not a member yet? Join today!
---
Now Showing!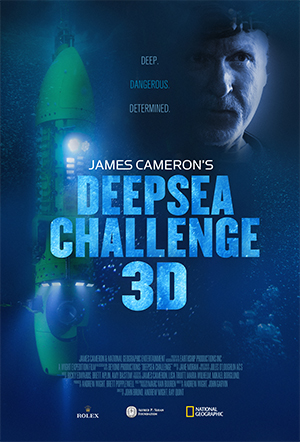 DeepSea Challenge 3D
As a boy, filmmaker James Cameron dreamed of a journey — to the deepest part of the ocean. "James Cameron's DeepSea Challenge 3D" is the dramatic fulfillment of that dream. The film chronicles Cameron's solo dive to the depths of the Mariana Trench — nearly seven miles beneath the ocean's surface — piloting a submersible he co-designed and co-engineered.
Spectacular 3D effects capture the exhilaration of exploration in the haunting, lunar-like landscape of the Mariana Trench and the bizarre, alien-like sea creatures Cameron observes in the ocean depths, from gelatinous holothurians to shrimp-like amphipods. This bold expedition is an inspiring reminder that there is still much left to explore on this planet and that we learn exciting things when we push our human boundaries.
40 minutes.
DeepSea Combo: Add a DeepSea Challenge 3D movie ticket to any regularly priced Challenging the Deep special exhibition purchase for just $3.
Buy Combo Ticket.
---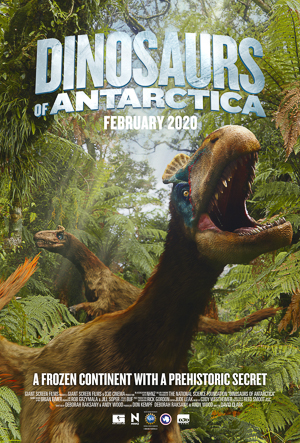 Dinosaurs of Antarctica 3D
From the Permian through the Jurassic, journey to the south polar landscapes of Antarctica hundreds of millions of years ago. Roam the primitive forests and thick swamps with bizarre dinosaurs and colossal amphibians. Enter a surreal world of bug-eyed giants and egg-laying mammals—where survival means enduring the sunless, six-month polar winter surrounded by meat-eaters with night vision. Join intrepid Antarctic scientists on a quest to understand the ice continent's profound transformation—and to predict the future as humans drive dramatic change. Welcome to the lost prehistoric world of Gondwana. Welcome to Antarctica.
---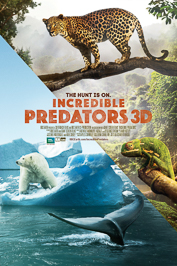 Incredible Predators 3D
"Incredible Predators" deconstructs the world of major predators as never before, taking an intimate look at the remarkable strategies they use to succeed. Advanced filming techniques expose the planet's top predators in extraordinary footage, putting the audience right beside them as they hunt – on land, under the sea or in the air.
Far from a film about the kill, instead the audience will be emotionally engaged with the key characters, learning how these supreme species must be at the very peak of performance to have any chance of success. Their backstory will be a key part of the narrative; to understand a cheetah's dilemma you must meet her hungry cubs.
Top predators occupy an apex position within the habitats they dominate and, alongside dramatic animal behavior, "Incredible Predators" reveals the unique relationship between predators and prey as a fundamental building block of ecology.