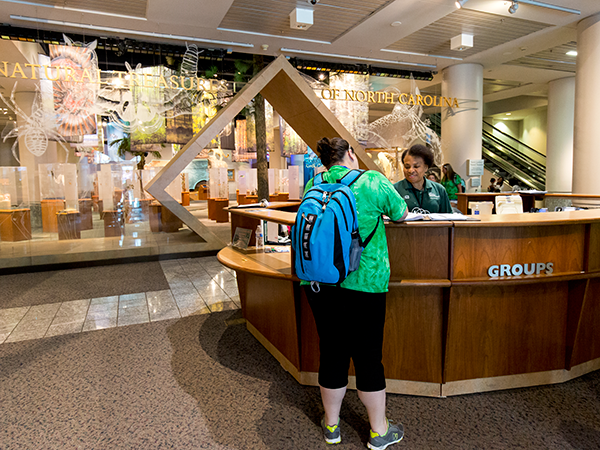 North Carolina Museum of Natural Sciences
School groups
School groups are not permitted at this time.
Non-school groups
Groups of 20 or fewer are allowed in the Museum.
Groups with special needs can make arrangements for programs or tours tailored specifically to their needs. For more information, go to Accessibility.
Prairie Ridge Ecostation
If you are interested in bringing a group to Prairie Ridge, the Museum's outdoor facility off Reedy Creek Road, email Bonnie Eamick at bonnie.eamick@naturalsciences.org for more information.