For immediate release ‐ January 22, 2018
Contact: Jon Pishney, 919.707.8083. Images available upon request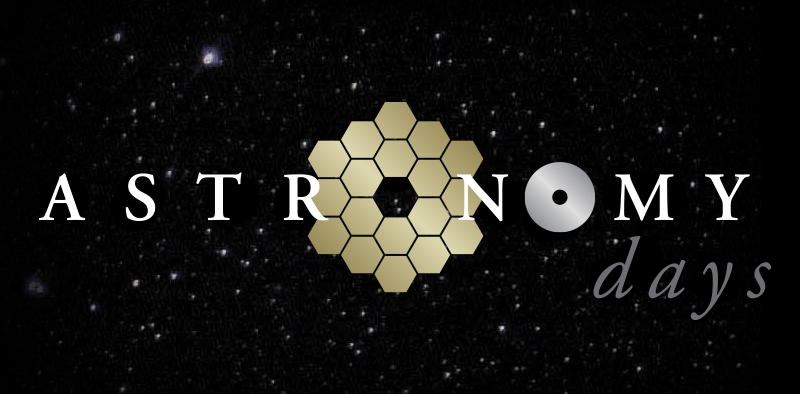 RALEIGH, N.C. — From telescope crafts to solar observing, special presentations to rocket launches, space enthusiasts of all ages will be educated and entertained when the North Carolina Museum of Natural Sciences hosts Astronomy Days, Saturday, January 27, 9 a.m.–5 p.m. and Sunday, January 28, noon–5 p.m. Free. Special guest NASA Astronaut Doug Wheelock visits this year. The 2018 event theme is Space Telescopes and Missions.
Douglas "Wheels" Wheelock is an American engineer and astronaut. He has flown in space twice, logging 178 days on the Space Shuttle Discovery, the International Space Station, and Russian Soyuz. His NASA experience includes four contingency spacewalks: one to repair a torn solar array and three to repair a critical cooling system on board the Soyuz spacecraft. Wheelock's presentations take place on Saturday at 11:30 a.m. and 1:30 p.m. and again Sunday at 2 p.m.
Additional presenters include Dr. Murthy Gudipati, Project Scientist on the Rosetta Mission to comet 67P and the Europa Clipper mission to (you guessed it) Jupiter's moon Europa. Gudipati will discuss the exciting science and potential public impact surrounding these missions. Dr. Klaus Pontoppidan, Deputy Project Scientist on the James Webb Space Telescope, will talk about the science and technology goals of JWST, NASA's premier observatory over the next decade. And Museum astronomers will discuss their current research in "Using the Keck Telescope to Study Young Stars" (Dr. Rachel Smith), and the amazing interstellar mission, Voyager, in "Voyager's Trek to the Stars" (Dr. Patrick Treuthardt) during their presentations on Saturday.
New this year you can also discover the wonders of deep space as you learn about different telescopes, from Hubble to the new James Webb Space Telescope. You can even create and take home your very own mini Hubble! See what it is like to be on the surface of Mars with the Curiosity rover in our Virtual Reality experience. Or discover the unknown universe along with PhD Comics creator Jorge Cham and physics professor Daniel Whiteson.
Additionally, aspiring rocketeers can gaze at the 40-foot working models of the Tripoli Rocketry Association. Sun worshipers can peer at the Sun (safely) through solar telescopes provided by the Raleigh Astronomy Club. All visitors can make and blast off their own bottle rocket on the Museum plaza, find out how much they weigh on different moons and planets, or meet live animals of the constellations (like the bearded dragon, which represents the constellation Draco). There will also be themed face painting (small fee) plus a visit from representatives of NASA's Langley Research Center.
Astronomy Days is presented in collaboration with the Raleigh Astronomy Club and with additional support from NC Space Grant. Astronomy Days exhibitors include NC State University, Pisgah Astronomical Research Institute (PARI), CHAOS (Chapel Hill Astronomical and Observational Society), Morehead Planetarium and Science Center, and SAS Curriculum Pathways. For more information about Astronomy Days, visit www.naturalsciences.org or contact Kari Wouk at kari.wouk@naturalsciences.org or 919.707.9879.
---
The North Carolina Museum of Natural Sciences in downtown Raleigh (11 and 121 W. Jones St.) is an active research institution that engages visitors of every age and stage of learning in the wonders of science and the natural world. Hours: Monday–Saturday, 9 a.m.–5 p.m., and Sunday, noon–5 p.m. General admission is free. Emlyn Koster, PhD, Director. For more information, visit naturalsciences.org.