For immediate release ‐ November 01, 2022
Contact: Jon Pishney, 919.707.8083. Images available upon request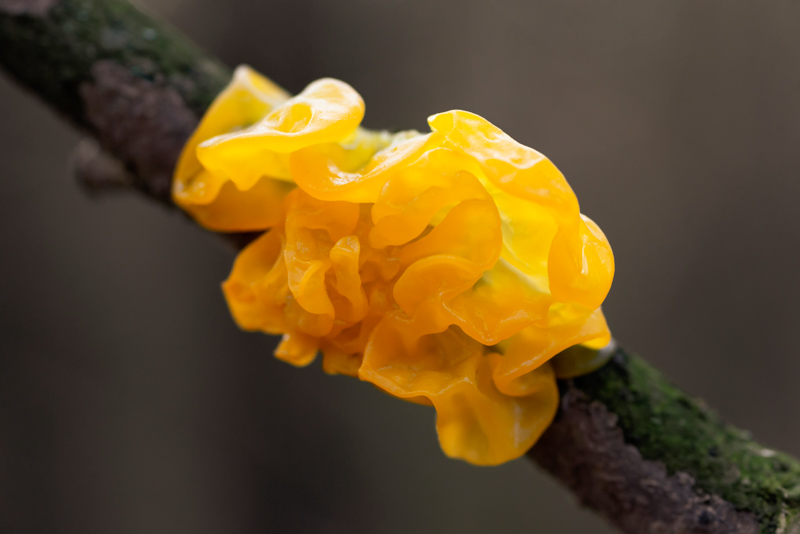 Yellow Brain Tremella, a jelly fungus.
(RALEIGH, N.C.) — Spend the day learning about British naturalist Charles Darwin and what his theories of natural selection have done for the world of science, research and education when the North Carolina Museum of Natural Sciences hosts Darwin Day, Saturday, November 12, 10 a.m. to 5 p.m. In honor of Darwin (and his nearly lifelong interest in fungus as a possible cause of his debilitating stomach ailment), this year's theme is fungi. Meet the scientists who study fungi (mycologists), vote for your favorite-smelling baker's yeast, name your own fungi, or enjoy fungi-related crafts and games at this free educational event.
Sit in on presentations from local fungi experts as well as visiting mycologist Matt Kasson, who will delve into the fascinating and sometimes gruesome partnerships between insects and fungi. Don't miss the story of the zombie apocalypse plaguing cicadas. Scientists have discovered a parasitic fungus, called Massospora cicadina, that infects cicadas during the mating and emergence processes. The result is, well, gross.
Peruse dozens of activities and displays that are both varied and very weird, including:
"The Blob," "Dog Vomit" and "Tree Hair" are just a few of the slime molds you can find in the yards and forests of North Carolina. There are over a thousand species, and 196 have been documented in NC. Cast your vote for the state's Official Slime Mold.
Parasitic fungi have been around for millions of years, but how have they survived for so long? Explore the fascinating world of parasitic fungi and the adaptations that have made them so successful, including a mind-controlling ant fungus.
Meet mushroom expert Frank Hyman, see a selection of fresh and dried mushrooms that are safe to eat, and discover his new book, "How to Forage Mushrooms Without Dying: An Absolute Beginner's Guide to Identifying 29 Wild, Edible Mushrooms."
Darwin Day is supported by an anonymous donor.
---
For more information about our upcoming activities, conservation news and ground-breaking research, follow @NaturalSciences on Instagram, Twitter and Facebook.