Myriapods!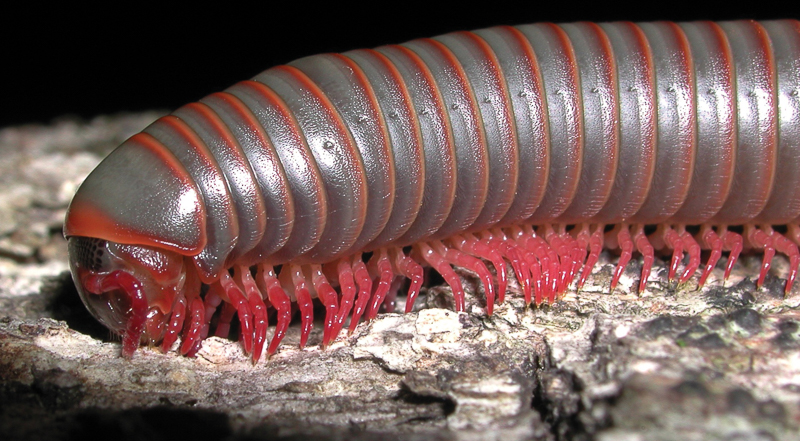 Narceus sp. millipede. Photo: Mike Dunn.
By Dr. Bronwyn W. Williams, Research Curator, Non-Molluscan Invertebrates, NC Museum of Natural Sciences
The name "myriapoda" roughly translates from Ancient Greek as "ten thousand feet." What is a myriapod? Well, centipedes and millipedes are myriapods that are familiar to many people. The feature that most often comes to mind when one thinks of these organisms is their legginess. While ten thousand is an exaggeration, various species of modern millipedes and centipedes sport anywhere from 10s to 1,306 legs.
But myriapods are far more than their legs … and myriapods are more than just millipedes and centipedes. The group comprises four major classes:
Diplopoda (millipedes)
Chilopoda (centipedes)
Pauropoda
Symphyla (pseudocentipedes)
The latter two primarily live in the soil and resemble tiny millipedes and centipedes, respectively.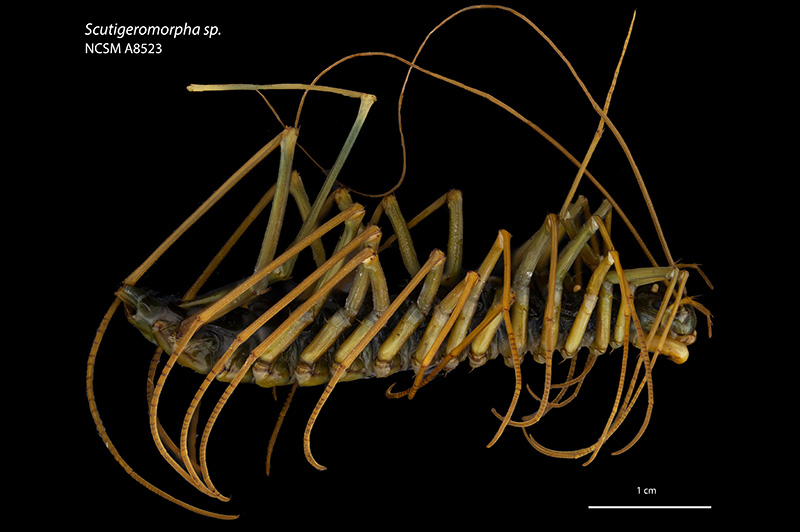 House centipede (Scutigeromorpha) from Laos. Photo: Ian Cook.
As a whole, myriapods are critical components of terrestrial ecosystems, serving as decomposers. Most myriapods are detritivores, feeding on decaying biological material. But centipedes are typically predators, aided by a pair of large poison fangs, which are a modified pair of legs.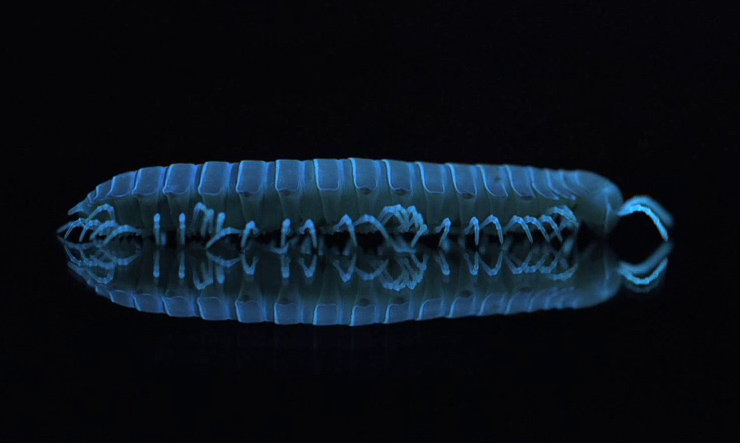 Bioluminescent millipede. Still from video by Owen Bissell, National Geographic Society Expeditions Council, courtesy of Dr. Paul E. Marek.
Myriapods are often hidden in plain sight — under leaf litter, logs, bark or within soil and rotting vegetation. But they can be stunningly colorful, displaying yellows, reds, blues and more. Many myriapods glow under ultraviolet light. There are even some centipede and millipede species that are bioluminescent.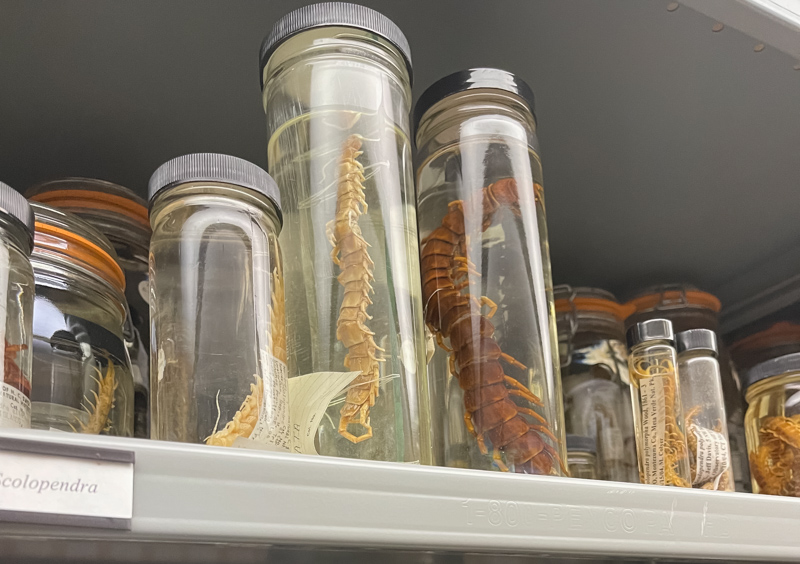 A tiny part of the myriapod collection at the Museum. Photo: Dr. Cindy Lincoln/NCMNS.
The myriapod collection housed at the North Carolina Museum of Natural Sciences has tens of thousands of specimens from around the globe. These specimens are crucial for scientific purposes. They also provide us with a social history, in part helping us understand our own relationship to these organisms.
---
For more information about our upcoming activities, conservation news and ground-breaking research, follow @NaturalSciences on Instagram, Twitter and Facebook.