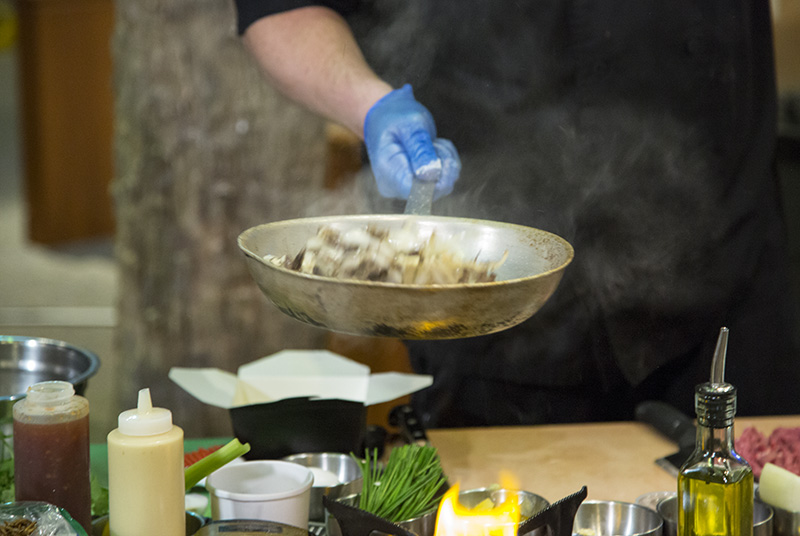 Visit the North Carolina Museum of Natural Sciences on Friday, Sept. 15 from 11am to noon, for an Iron Chef-style cook-off with a twist featuring local chefs from SoulBachi and Ethio-Indi Alkaline Cuisine. These adventurous chefs will create an appetizer, entrée and dessert incorporating ingredients ranging from crickets to superworms (darkling beetle larvae).
This year's brave taste-testers will judge the buggy fare based on taste, presentation and creativity. Our judges panel features Michelle Mackonochie, Morning Anchor for WRAL News; Rachel Duensing, Meteorologist for CBS17; Karen Clark, Mid-day Personality for Foxy 107/104 Radio; and Dr. Nigel Armes, Entomologist and Director of R&D Operations from BASF.
You can watch the competition in person on the first floor of the Nature Exploration Center (11 W Jones St. entrance). The program will also stream live online on YouTube.