September 13–19, 2021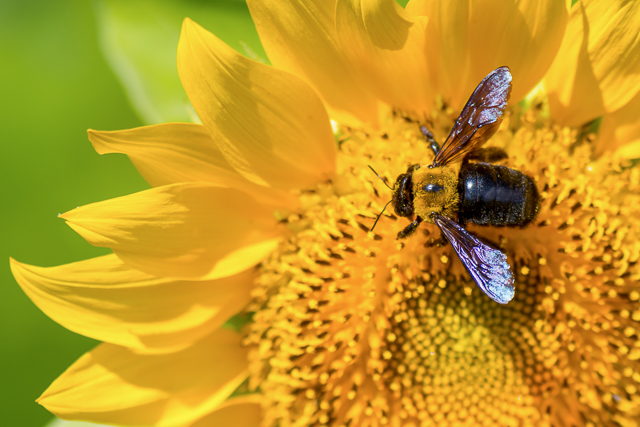 BugFest will bee a little different this year…welcome to BugFest 2021: Plan Bee!  Enjoy virtual programing Monday-Thursday and join us for three in-person BugFest events!  Friday night, those 21+ can join us for a Buggy Cocktail Party, Saturday, bring the family out to Prairie Ridge for a Pollination Celebration and Sunday, we invite families to join us for a Bee Afternoon Tea!  Of course, our theme arthropod this year is the BEE!
*If you would like to request an ASL interpreter for any program, please contact accessibility@naturalsciences.org.  Please give 24 hours notice.
2021 Theme Arthropod: Bees!
BugFest 2021 Programs:
Virtual Programs
Honey Bee Jamboree: A Buggy Cocktail Party
Pollination Celebration at Prairie Ridge
Bee Afternoon Tea
---
What's in a name? BugFest celebrates all arthropods, a group that includes insects, spiders and scorpions, centipedes and millipedes, crayfish and crabs and many other creatures, as well as true bugs, like cicadas and planthoppers.
Friends of the Museum
Learn how you can get bee-utiful perks at BugFest, including a free BugFest T-shirt when you join/renew Museum membership from September 1 to 19 with code "BEETEE21".
Get the buzz!
Sign up now for exclusive BugFest 2021 e-mail updates. You'll get registration links, updates about our experiences and more in the weeks leading up to our virtual infestation.
Presenting Sponsor: