We have over 100 educational stations, crafts, games and activities at BugFest!
Are You a Good Bug or a Bad Bug?
North Carolina Department of Agriculture & Consumer Services, Structural Pest Control & Pesticides Division
Is it an insect friend or insect foe? Not every bug is a bad bug! Come learn about some beneficial insects as well as some that aren't so friendly!
Arthropod Arithmetic
Mathnasium — The Math Experts
Build bugs using math! Show your love for arthropods by showing off your skills with arithmetic.
Arthropod Olympics
NC Museum of Natural Sciences
Become an Arthropod Olympian! Participate in three events: Dung Ball Races, Ant Races and Bee Races and win a medal and all the glory a bug deserves!
Arthropod Zoo
NC Museum of Natural Sciences
Do you like "BUGS"?
Be sure to visit the Arthropod Zoo on the 4th floor during BugFest! We have LIVE exhibits and a large collection of LIVING arachnids, crustaceans, millipedes, centipedes, insects and many other arthropods and invertebrates.
Come learn about:
LIVE ANIMALS: Learn how we maintain our living arthropods.
PRESERVED COLLECTIONS: Learn how and why preservation and labeling techniques for preserved arthropod display, reference and teaching collections are important.
Participating in Citizen Science Projects.
Artifact Bugs: Creators and Destroyers
Department of Natural and Cultural Resources
Some insects helped create some of our most prized historical treasures; other types like to destroy them. Stop by to learn the role bugs play in family heirlooms and museum collections.
Ask Us! We Won't Be Bugged!
NC State University Libraries
Insect origami! Bug recipes! Coloring sheets, crayons, and rubber stamps! The NCSU Libraries offers fun for the kids and respite for the adults, so come on by and be sure to get your USDA/APHIS Bug Passports stamped!
Bad Bugs of the Forest
NCDA&CS: NC Forest Service & Plant Industry Division
Come learn about the bad bugs that kill our trees and learn how YOU can help stop them! Win prizes by testing your bad bug knowledge!
Battling Beetles
NC Museum of Natural Sciences
Delve into the violent world of large scarab beetles. Learn how males duke it out to win the favor of a female. Test your beetle ID skills at the beetle spinner game!
Bed Bugs
NC Museum of Natural Sciences
Enter — if you dare — the world of bed bugs! Learn how these parasites have made humans their hosts.
Bug Adventures
Author Helen O'Reilly
Learn about the adventuresome tales of insects who inhabit a fantastical world full of challenges, mysteries, danger and intrigue. An educational display featuring some of the characters will be offered for visitors to study.
Bug Bounce and Super Slide Inflatables
NC Museum of Natural Sciences
From hop to jump, kids will delight in bouncing like a cricket and whooshing like a dragonfly in the fabulous inflatables!
Buggin' Out
Marbles Kids Museum
Join the Marbles STEM Play Corps and play around with creepy crawlies.
BugFest T-Shirt Sales
NC Museum of Natural Sciences
Check out the 2018 BugFest T-shirt featuring the our theme arthropod … the crayfish! Vintage shirts will also be available.
Buggy Make-n-Take
The Scrap Exchange
Make your own insect — or any other type of arthropod — with wacky, fun, colorful materials from The Scrap Exchange!
Bugs Helping Bugs: the Relationship Between Insects and Plant Pathogens
Plant Pathology Graduate Student Association
Come learn the role of bugs in plant disease! Start by becoming a bug (designing your own antennae) and learn about insect-vectored plant disease (games and making your own watercolor masterpiece)!
Bugs in My Math
Natural Math
"Hands-on modeling, minds-on math!" From toddlers to teens and those young at heart, everyone can make their own math. Together, let's make our mathematics beautiful, useful, and kind.
Bugs that Bug You
NC State University Urban Entomology
"Bugs that Bug You" will introduce you to the world of insects that love you, kiss you, crawl on you and hiss for you. Our research at NCSU focuses on ecology, behavior and physiology of cockroaches, bedbugs, moths and termites, as well as pest management and health issues.
Bug-themed Hair Accessories
"A Love Atelier" Handmade Accessories
"A Love Atelier" will be selling handmade hair accessories like hair bows, hair clips, headbands, and flower crowns, as well as other accessories like maternity sashes, bow holders, and more. Each of their pieces will be adorned with a cute "bug."
The Bug Vets
Avian and Exotic Animal Care
Veterinary practice exclusively devoted to pet birds, small mammals, reptiles, amphibians, fish, wildlife and zoo animal species.
BugVR
Visual World Investigate Lab, NC Museum of Natural Sciences
Have you ever wondered what it would be like to be the size of an insect? BugVR features a close up Virtual Reality (VR) experience with a few of the Museum's most exciting insects. BugVR was produced by Wild Eyes and LEVR Studios.
Build a Bug with LEGO® Bricks
Play-Well TEKnologies
Design and build a bug made of entirely LEGO® bricks! Play-Well TEKnologies instructors will help you create and build 2D mosaics of your favorite critters, crawlers, and crayfish.
Butterflies and Moths
NC School of Science and Mathematics
Explore the world and life cycle of butterflies and moths! Come pet a tobacco hornworm!
Butterflies: Beyond the Basics
NC Museum of Natural Sciences
Explore the fascinating world of butterflies and moths from your backyard to South America. Learn about the amazing adaptations, life cycles, and defenses of these amazing creatures.
Caterpillarology
NC Museum of Natural Sciences
Caterpillars come in many amazing shapes and colors from 6-inch-long silk moths to furry (and stinging!) slug caterpillars. Come meet a huge variety of caterpillars that are native to North Carolina and learn how to attract caterpillars and butterflies to your yard.
Children's Books
Usborne Books and More
This station will have fun and educational children's books on a variety of topics (including bugs!). Books for infants through teens/young adults.
Conservation | Collaboration | Community | Celebration
Apiopolis Urban Bee Sanctuary
Learn about their efforts to improve the health and habitat of honeybees and native pollinators, support our local food system and our community through natural, sustainable beekeeping practices, native plantings and educational opportunities!
Cool Crustaceans
NC Museum of Natural Sciences
Get a load of that lobster! Come see a giant lobster molt and meet a few live crustaceans.
Crayfish and Crawdads, and Mudbugs! Oh My!
Discovery Room, NC Museum of Natural Sciences
Come celebrate crayfish. Watch live crayfish scuttle forward and rocket backward in the Nature Bowl. Help build chimneys for mudbugs and practice "catching" crawdads. While everyone is welcome in the Discovery Room, these activities are especially for families with young children.
Creating Chemistry to Protect Food, Health, Home and the Environment
BASF Corporation
BASF showcases several of the broad themes for which they create chemistry — protection of crops, health and home — and their Living Acres initiative that encourages growers to provide habitat for pollinators like monarch butterflies. Stop by for bug games, get your picture taken at the photo booth and see monarch butterflies up close!  BASF is a presenting sponsor of BugFest 2018.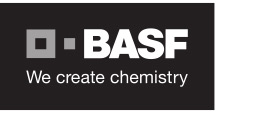 Create a Termite Trail
NC Entomological Society
Create a maze for termites to follow.
Creeping Crawlies (Centipedes and Millipedes)
NC Museum of Natural Sciences
Information on myriapods (centipedes and millipedes) will be featured.
Creepy Critters
The Goddard School
Check out insect tattoos and a craft.
Discover ANTS
NC Museum of Natural Sciences — Evolutionary Biology and Behavior Lab
Find out about ant research happening at the Museum. Meet live ants and scientists from the Evolutionary Biology and Behavior Lab!
Doodlebugs Chalk Art
Paul Dumlao
Come see colorful chalk illustrations of crayfishes by local artist Paul Dumlao. Join in the fun and create your own original designs with sidewalk chalk.
Dragonfly Detectives
NC Museum of Natural Sciences
Explore the results of the scientific studies completed by the Dragonfly Detectives across North Carolina!
Explore Arthropod Biodiversity
Biodiversity Initiative at East Carolina University
Come play games and learn more about arthropods and biodiversity!  We will feature fruit flies, spiders, centipedes, crayfish, and more through hands-on activities for all ages and information about current scientific research projects.
Exterminati Sunt Mecchanica
Zendustria Studios, LLC
A unique twist on scientific illustration — drawings and paintings of biomechanical transformations of some of our most unique insect neighbors!
Face Painting
Best Face Forward Creations
Children and adults can become who or what they want at this year's BugFest! Make your day memorable with a unique and beautiful face painting design!  FEE
Franklin County Beekeepers
Franklin County Beekeepers strive to educate the public on the importance of honey bees and how they can help protect them or become beekeepers themselves.
Funky Bug Antenna Crowns
NC Museum of Natural Sciences
Honor our buggy friends by dressing up like one! Make your very own Funky Bug Antenna Crown and proudly display your passion for arthropods.
From Asilidae to Zaprionus, Tips for Starting Your Own Insect Collection
The Naturalist Center, NC Museum of Natural Sciences
We will have some of the tools and resources needed to catch and identify common backyard insects along with tips for pinning and displaying your collection.
Heroic Horseshoe Crabs
NC Museum of Natural Sciences
It's a crab! It's a spider! It's neither … it's a horseshoe crab! Come learn about this ancient animal and how it became a modern hero in the biomedical field!
Honey Bees and Honey
Wake County Beekeepers Association
Wake County Beekeepers strive to enhance an interest in, and appreciation of, honey bees, stressing the need to protect them. This is a great chance to learn and visualize the valuable contribution honey bees play in our everyday lives, not only adding to the beauty of our planet, but also sustaining the ecosystem that supports us. Come see the live hive!
Insect Art and Accessories
La Chicharra
A variety of insect- and nature-inspired accessories, home goods, art, etc.
Insect Macrophotography
Entomopixel
Insect macrophotography demonstration. Enjoy seeing extreme close-up images of insects in their habitats and in insect collections.
Insect Pathology: What Bugs a Bug?
Novozymes
Novozymes will show that bugs don't have it all their way. Come see insect pathogens, parasites, and predators.
Insects in Agriculture
Wake Federation FFA
This exhibit is focused on bugs that benefit agricultural crops around the state of North Carolina, and information on the National FFA Organization.
Insect Zoo
NC State University Entomology Graduate Student Association
The Entomology Graduate Student Association at NC State University will present a variety of arthropods to the public. Come learn about the coolest "bugs" at BugFest!
Integrated Pest Management in North Carolina
Center for Integrated Pest Management
Learn how to manage pests effectively in a way that is environmentally friendly and safer to people.
Johns Hopkins University Press
Johns Hopkins University Press is committed to publishing the highest quality scholarly and popular science books. They feature books on paleontology, ichthyology, herpetology, wildlife conservation, and entomology, including popular science titles such as Justin O. Schmidt's "The Sting of the Wild: The Story of the Man Who Got Stung for Science."
Life Cycle of the Caterpillar
Holly Springs School of Dance
Come experience a creative movement exercise that explores the life cycle of a caterpillar.
Life of a Worker Bee
Five County Beekeepers Association
Investigate the life of a worker bee and learn how beekeepers harvest hive products.
Math Doesn't Bug Me
NC State University Math and CRSC
Participate in fun, interactive math and bug-related activities and games. Interact with mathematicians and learn about mathematics applied to or motivated by biology.
Meet the Speaker
The University of Texas Rio Grande Valley
Meet BugFest speaker Dr. Zen Faulkes. Dr. Faulkes will be happy to tell you more about crayfish, sand crabs and other crustaceans!
Member VIP Experience
Friends of the Museum
Members get special buggy perks: Free BugFest T-shirt with joining/renewal on site, free Italian ice, Café Insecta Fast Lane and more!
Native Bees Build it Better
NC Museum of Natural Sciences
Open your eyes to the wonder of native bees! There will be native bee information, including life cycle, comparison to other bees and wasps and instructions for building native bee nests in one's own yard.
Native Plants
Cure Nursery
This station features native plants that eat bugs, and plants that bugs eat: natives, perennials, trees, shrubs and more.
Native Plants and Pollinators
Saint Mary's School
Native plants provide pollinators with food, a safe place to lay eggs and protection from predators. Help save pollinators by creating native plant "pit stops"!
NC State Parks — Monarchs
North Carolina State Parks
Information about NC State Parks and the monarch butterfly, including a butterfly catching game and larval ID.
NC State University Electron Microscopy of Bugs
NC State University Materials Science and Engineering
Use an electron microscope to see small things appear large!
Hours: 10am–3:45pm.
NC State University Honey Bee Lab
NC State University
This is an educational exhibit about honey bees and beekeeping.
North Carolina Pollinator Conservation Alliance
Come meet this newly formed group and learn more about North Carolina's native pollinators and how you can help them.
Ocelli Creations
Handmade insect jewelry featuring butterfly wings, honey bees, dragonflies and more! No critters are harmed in the making.
Operation Entomology
Come learn about insects, arachnids and mollusks and even handle some! Also enjoy their expansive collection of preserved insects, pick up a few coloring worksheets and learn how to save our native insects.
ParkGeek in Your Backyard
ParkGeek
ParkGeek will have on hand some fun insects you can find in your backyard for you to see up close. Learn about an easy way to know all the cool events going on throughout the Triangle.
Pinch Your Pennies!
State Employees' Credit Union
Stop by the SECU "Pinch Your Pennies!" booth for trivia, face painting, and lots of fun financial education for all ages!
Plant Clinic
Wake County Extension Master Gardeners
Information for homeowners answering gardening and lawn questions.
Pods from the Past and Present
NC Museum of Natural Sciences
At this table visitors will learn how fossil arthropods relate to modern arthropods. In collaboration with the Museum's Naturalist Center, this display will showcase specimens from the NC Museum of Natural Sciences' Paleontology and Non-Molluscan Invertebrate Collections.
Pollinator Habitat
NC State University
The exhibit will show people low-, medium- and high-level options of pollinator habitats and encourage them to mow lawns less frequently to help pollinators.
Prairie Ridge Ecostation
NC Museum of Natural Sciences
Discover the arthropods that can be found at Prairie Ridge, and how citizen science is used to learn more about them!
The Praying Mantids
Rick Trone & Mantidforum.net
Praying mantids, insect predators, are arguably the most well-known and interesting insect. Come see live and preserved specimens of mantids from all over the world!
Predatory Plants
NC State University and NC Botanical Garden
For some plants, it's Café Insecta all summer long. North Carolina is home to more than 30 species of carnivorous plants, including the Venus' flytrap and many others. Stop by to see how these plants "hunt," what they've been catching, and how some bugs manage to stay safe.
Protecting American Agriculture
USDA-APHIS
Learn how USDA-APHIS protects U.S. fruits, vegetables, crops and environment from invasive insects. There will be lots of insect boxes for show, and tattoos and hand stamps for kids.
Real Framed Insects!
The Artsy Arthropod
Decorate any space with beautiful insects! Beetles, butterflies, bees and more, all expertly curated and framed by an entomologist!
Roachingham 500 Cockroach Races
NC Museum of Natural Sciences
Watch Madagascar hissing cockroaches race! We'll do a few rounds of Buggy Bingo in between roach races.
Sandy Feat
Navigate to the Plaza to see the one, the only, the AMAZING Sandy Feat Sand Sculpture! This year's fabulous creation will feature BugFest's 2018 theme arthropod, the crayfish. Watch as the sculptors etch away the sand to reveal the snazzy crayfish scene, create your own masterpiece at the base and ask questions of the sculptors.
Saved By the Beetles?
NC Museum of Natural Sciences, MicroWorld Investigate Lab
Visit the Micro World Investigate Lab and listen to the sounds of the insect that may save us from drowning in Styrofoam waste!
Hours: 10am-3:45pm.
Scorpions and Their Kin
Harrell House Bug Museum
Did you know there are many other arachnids besides spiders? Come learn about the other arachnids including scorpions, vinegaroons, whipspiders and more!
Spider Diversity
Butler Lab, Shaw University
While spiders may all look the same to many people there is a world of hidden diversity in this group of arthropods, including spiders that run on water; spiders that jump; spiders that burrow and spiders that make many different types of webs.
Stag Beetle Battles
NC Museum of Natural Sciences
Jump into a stag beetle costume and enter the arena. The battle begins! See if you can triumph over your friend and win the day!
Stump the Experts
Department of Entomology, NC State University
Arthropod identification experts will be available to help people identify specimens, images and descriptions of critters they bring to BugFest. Information on the biology, habits, foods and distributions of those critters will also be provided.
Supporting the Insects that Make Our Farm & Garden Work
Xerces Society & Natural Resources Conservation Service East National Technology Support Center
Xerces Society works with the USDA Natural Resources Conservation Service to promote conservation that supports insect diversity on farms and in our communities. Learn about native plants and the wildlife they support, and see some of the native bees common in North Carolina.
Tarantulas and Other Spiders
Harrell House Bug Museum
Come face to face with live giant tarantulas from around the world as well as spiders you might meet in your own back yard!
Terminix — Urban Insects
Terminix Company of North Carolina — Nimocks Group
The Terminix exhibit will provide information on insects and related species as seen in urban environments. Terminix is a Presenting Sponsor of BugFest 2018.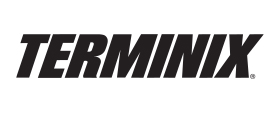 There's a Bug in My Soup
NC Museum of Natural Sciences
You are what you eat … so you might be a bug! Learn about the all the bugs that are allowed in everyday food products.
Todos Leyendos Spanish Bookstore
Todos Leyendos will have a collection of bug-themed books in Spanish for sale. Good quality Spanish language books are hard to find, and this will be an all-bugs book display!
Veterinary Medicine and Insects
Invertebrate Club, NC State University College of Veterinary Medicine
Veterinary students from NC State University will be discussing insect medicine.
Watermedia Painting Demonstration
Stacy Lewis Studio
Stacy Lewis will be creating fun, colorful paintings of some of your favorite arthropods.
Weevil Evil?
NC Museum of History
They were shorter than the nail on your pinky finger, but boll weevils became the most destructive cotton pest in North America — causing agricultural, economic, and social devastation across the South — during the first few decades of the 20th century. Today, statues recognize the boll weevil for forcing diversification of Southern agriculture. Visit this booth to make a weevil pin, and even learn the boll weevil song!
What Is a Bug?
NC Museum of Natural Sciences
Know your arthropods! Arthropods range from insects to crustaceans to arachnids and more. Come learn their similarities and differences and meet some live critters on your entomological quest!
Whizzpop's Fantastic Fleas
Professor Whizzpop
Professor Whizzpop's Fantastic Fleas is an amazing new show featuring mighty mites and fabulous fleas performing feats of daring and death-defying stunts. Meet the resident strongman, Hercu-flea, and watch as he lifts two hundred times his own body weight! Be awe inspired by juggling fleas or the incredible Rosa Flea, the high diver!
Wire Art Insects
JD Wire Art
Hand-crafted wire and bead art made by Jonathan Daniel, Zimbabwean wire artist.
Who Else Eats Your Food?  Welcome to the World of Agricultural Pests!
AgBiome
Crops today are bombarded by lots of different bugs. AgBiome is trying to come up with novel solutions to solve this problem. Stop by their booth to learn about and meet some of our major agricultural pests!
William Fisher Arthropod Photography
William Fisher Photography
Unique close-up photos of arthropods for viewing and sale.
Wonderful World of Orthoptera
NC Entomological Society
Leap into the world of Orthoptera and meet some amazing critters! Fly with the grasshoppers, dig with the mole crickets and sing with the katydids!
Wonders of Waterbugs
NC Department of Environmental Quality
The DEQ booth will include an interactive exhibit with live aquatic insects. Staff will be on hand to identify and provide details on the various species, as well as the important roles they play in aquatic ecosystems. The booth will also feature the Big Buggy Wheel of Fortune where visitors can answer questions about insects to win prizes. In addition, educational materials will be available to help visitors learn how they can protect water quality through integrated pest management in their yards and gardens.
World Wide Webs
Go Ape Tree Top Adventure
World Wide Web is all about identifying a spider by the web that it makes.  Are you able to tell what kind of spider made all the different kinds of webs we find in nature?  Do all spiders make spider webs?  Come identify the spider that goes with each web.
Worms Eat My Garbage
Wake County Solid Waste
Worms can turn food waste into a rich soil amendment called vermicompost or "black gold" as it is also known. Vermicomposting is easy, involves little work, can be done indoors or out, and all year round. Learn how to turn trash into treasure at the vermicomposting exhibit.
Your Backyard Jungle
NC State University — Frank Lab
This station features a showcase of the insects found in a typical Raleigh backyard. Come meet the neighbors!
Yucky Bugs Are Beautiful
Raleigh Charter High School Biology Club
Come make origami bugs while learning about their body parts. If you're up to testing your amazing arthropod knowledge, we have a fun trivia game for everyone!
---