SECU Daily Planet Theater — 1st Floor, Nature Research Center
10:30am: The Spread of Invasive Crayfish in the Carolinas: Their Impacts on Native Species and Why You Should Care
Michael R. Kendrick, PhD, Assistant Marine Scientist, South Carolina Department of Natural Resources
Invasive crayfish are spreading across the Carolinas and displacing native species. Come see why invasive crayfish are troublesome and what you can do to help slow their spread.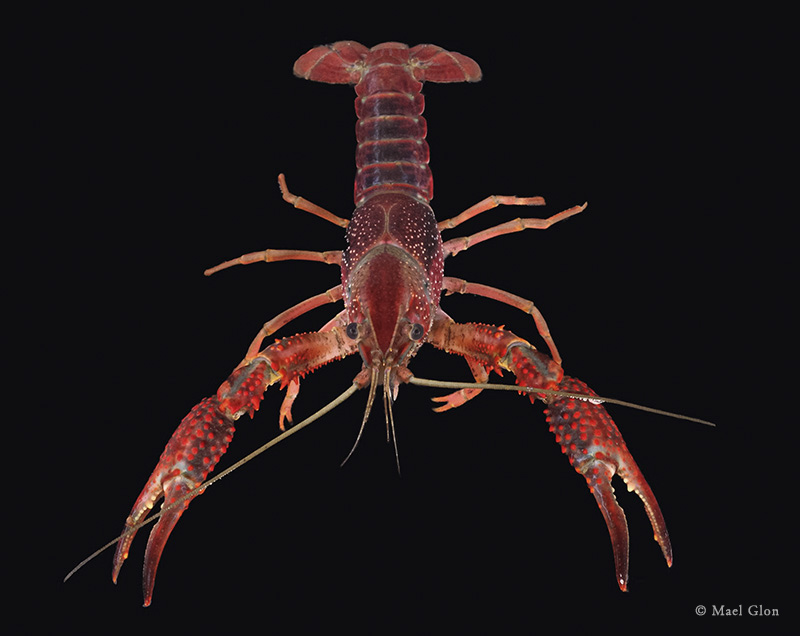 11:30am: Do Crayfish Feel Pain?
Zen Faulkes, The University of Texas Rio Grande Valley
Crayfish, lobsters, and crabs mean tasty food for some people, but others worry about whether crustaceans can suffer and if they are treated humanely on their way to the plate. Biologist Zen Faulkes takes you through the science of crustacean sensations.  This talk is recommended for visitors 8 years old and older.
12:30pm: Live Tarantula and Scorpion Feeding!
Wade Harrell, Harrell House Bug Museum
Predators in action! Join us as we feed live tarantulas and scorpions on stage and learn about their predatory habits.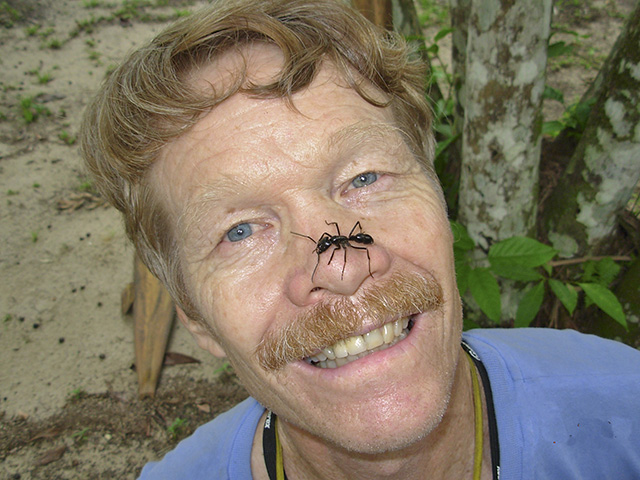 1:30pm: The Sting of the Wild — Stinging Insects Are Beautiful!
Justin O. Schmidt, Research Entomologist, Southwestern Biological Institute
Stinging insects are often beautiful for a reason – they sting. Their ability to sting not only makes them conspicuous and beautiful, it also allows them to have fascinating lives. The Schmidt Sting Pain Scale is one way we can measure our fascination with stinging insects.
2:30pm: What's on Your Crayfish? Hidden Diversity in Our Streams
Bronwyn Williams, Research Curator of Non-Molluscan Invertebrates, NC Museum of Natural Sciences
Crayfishes are nearly ubiquitous in freshwaters of North Carolina and much of North America. Join me to learn about the incredible diversity of crayfishes in these habitats…and the hidden diversity that lives on these organisms.
3:30pm: Bugs on Film! Insect Behavior Up Close and in Slow Motion
Dr. Adrian Smith, NC Museum of Natural Sciences
Join insect behavioral ecologist Dr. Adrian Smith, Head of the Evolutionary Biology & Behavior Research Lab, as he takes you through dramatic videos of unseen insect behaviors.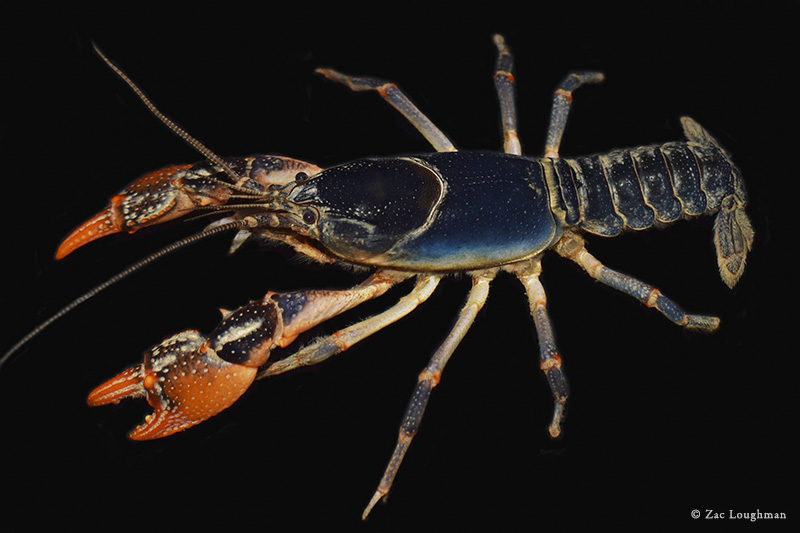 4:30pm: Crazy Crawdads and Maddening Mudbugs: Natural History and Conservation of North American Crayfish
Dr. Zac Loughman, West Liberty University
The presentation will cover the role crayfishes play in nature, why crayfish are important to the ecosystems they occur in, and why everybody should care about these enigmatic crustaceans.
Windows on the World — 3rd Floor, Nature Exploration Center
10:30am: Eight-Legged Freaks
Wade Harrell, Harrell House Bug Museum
Arachnids are feared by many, but most are harmless to humans? Wade Harrell will be showing off and talking about a variety of live strange-but-gentle creatures including tarantulas, scorpions, vinegaroons, whipspiders and more.
11:30am: Cicadas of NC
Bill Reynolds, Head of the Arthropod Zoo, NC Museum of Natural Sciences
Cicadas are are among the most familiar of insects and their calls are the essence of summer, especially in the east.  This talk is recommended for visitors 8 years old and older.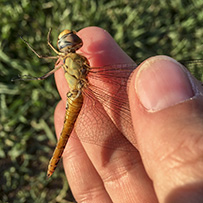 12:30pm: The Great Dragonfly Migrations
Chris Goforth, NC Museum of Natural Sciences
Did you know that one of the longest animal migrations on Earth is a species of dragonfly we can find right here in North Carolina?  Learn more about how and why dragonflies migrate and how YOU can help scientists learn more about this important and interesting behavior.
---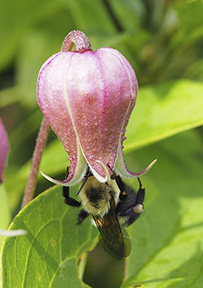 1:30pm: Meet Our Wonderful Native Bees!
Nancy Lee Adamson, Senior Pollinator Conservation Specialist, Xerces Society and USDA Natural Resources Conservation Service
Meet some of the native bees who help keep our plants growing and watersheds healthy! You may already know about bumble bees, mason bees, leafcutter bees, and the brilliant green metallic bees, but there are so many more — about 500 in North Carolina! We'll also learn why bees and wasps do not usually sting.
---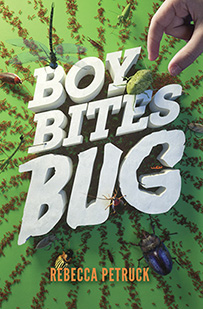 2:30pm: Eat Bugs, Save the World!
Rebecca Petruck, Author
Rebecca Petruck, author of "Boy Bites Bug," will talk bug eating! Not only is it tasty, it's good for the health of our bodies and our planet. #EatBugs!
---
3:30pm: Spiders are Always Watching You: The Amazing World of Spider Diversity
Eric Butler, Shaw University
Spiders are everywhere! Come learn about some of the many different kinds of spiders and their amazing adaptations.
4:30pm: Aquatic Invertebrate Medicine
Ashley Emanuele, DVM, CertAqV, Avian and Exotic Animal Care
How can a veterinarian help if a snail breaks its shell, an octopus gets a cut, or a crayfish gets an infection? We'll talk about invertebrates in the aquarium and all the ways we can diagnose and treat them!
---
Main Stage — Jones Street
11:00am: Viva la Muerte
Viva la Muerte is psychedelic Americana, a spiritual walkabout, from the front porch to the desert to the magnolia — thoughtful music that doesn't forget to have fun.
1:00pm: Curtis Stith
Curtis Stith is an independent folk/pop singer songwriter with influences ranging from Ed Sheeran to Billy Joel.
3:30pm: Loos Change
Loos Change is an acoustic trio based in Raleigh that plays a wide range of material from the 1960s to today. From the British invasion to Americana, classic country, R&B, and pure pop, Loos Change has something for everybody.
5:30pm: Honey Magpie
Honey Magpie is an indie folk band from the Triangle. Honey Magpie's sound is both traditional and modern, blending old-time string instruments and three-part harmonies with pop, rock, and indie influences.
Wandering Band — Outside
12:45pm: Bloomsbury Boys
The Bloomsbury Boys are four seasoned musicians; Randy Callahan plays Washtub Bass and Washboard; Jim Riley, the tenor banjo; Mike Minguez, the soprano saxophone and clarinet and Frank Mesich, trombone.
Bloomsbury Boys play Dixieland in the style of the early New Orleans jazz musicians, with a repertoire derived from the popular songs of the 1920's and 30's, gospel music, marches, and even a few country songs.
WRAL 3D Theater — 1st Floor, Nature Exploration Center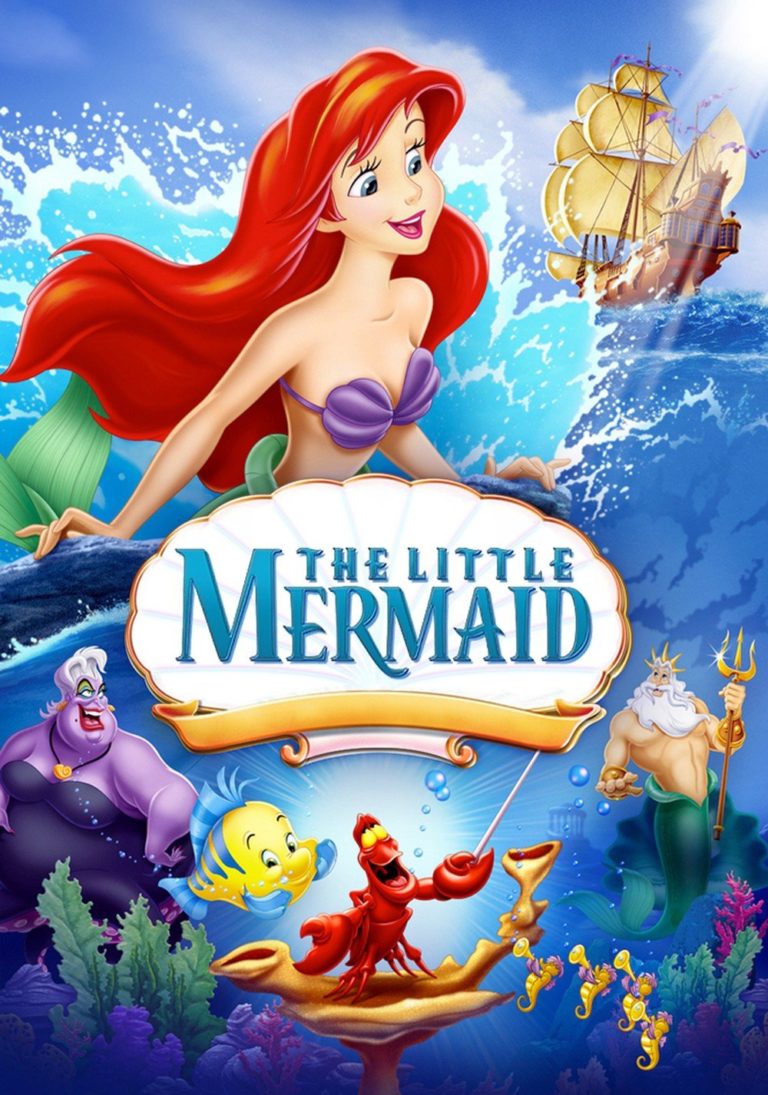 5:00pm: The Little Mermaid (1989)
Rated G
Venture under the sea where Ariel, a free-spirited mermaid princess, longs to be part of the human world. After bravely striking a bargain with Ursula, a sneaky sea witch, Ariel embarks on the adventure of a lifetime. With Flounder and Sebastian at her side, Ariel will need all of her courage and determination to make things right in both her worlds.
---