Can't visit us? Use the resources below to learn from home! From citizen science projects to educational videos, find what you need to stay connected with NCMNS and the natural world.
Help us keep science education and research going strong. Donate now.
---
Highlight: Precipitation Paintings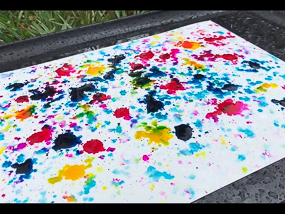 Rainy days provide opportunities to explore your world in a whole new way! Make the most of rainy days with a great book and a new activity! Pour your creativity into a precipitation painting using rainwater. Watch the video to learn how to make your own rain art and then exhibit it with us by sharing a picture in the comments on the Whiteville Facebook page.
---
Live, online experiences with the Museum.
Thursday, July 2
7–8pm
Black Birders Week was a social media campaign that started a movement within the outdoor and natural science community. Learn how racism extends into the outdoor space and how a group of young science professionals started a movement to inspire change.
---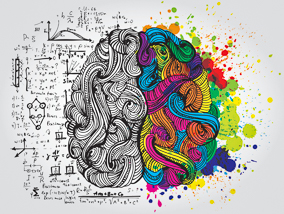 Tuesdays at 6pm
Register for interactive Virtual Trivia Tuesdays! This is a great opportunity to virtually mingle with friends, compete for bragging rights and perhaps even learn something cool. Questions feature a mix of science facts, current news, pop culture and scientific discoveries.
Register at this link to play June 30
Trivia Tuesdays on the Events calendar
More live events on Museum LIVE
---
DIY Activities, Virtual Tours and more, to do at your own pace.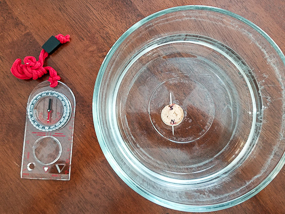 A magnet can be used to magnetize a metal object such as a sewing needle. Electrons within the magnet are arranged in the same direction, creating a magnetic field. By rubbing the magnet against the metal needle, the electrons within the needle align and create their own magnetic field. Since our planet is a giant magnet, we can use the magnetized needle to find the Magnetic North Pole of the Earth.
More DIY Science Activities on Science Now
---
The closing of Venus fly traps occurs when small hairs located on the traps' pads are triggered, usually by the movement of an insect. It takes two or more trigger events in short sequence to cause the trap to close so that it can avoid closing when there is no prey present. This short video shows the rapid movement of a trap as it is triggered, both at normal speed and in slow motion.
---
---

Earn credit through free, online workshops that get you exploring nature in your own backyard. Each workshop contains videos, activities, and materials that you can step through at your own pace. Get ideas and resources to encourage your students to explore their nature neighborhoods!
---
---
Got a Question? We Have Answers!
Ask a Naturalist Blog — From Black Widow Spiders to identifying a Buckeye, you'll find answers to some of our most fascinating questions here!
---
Follow Us on Social