Can't visit us? Use the resources below to learn from home! From citizen science projects to educational videos, find what you need to stay connected with NCMNS and the natural world.
Help us keep science education and research going strong. Donate now.
---
Highlight: Storytime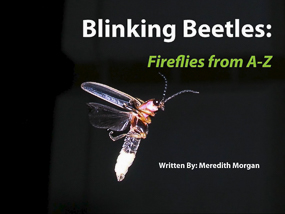 Blinking Beetles: Fireflies From A to Z
Get in the summer spirit with one of our favorite symbols of the season: fireflies. Learn all about these flashy figures and how to "speak" firefly in this week's Storytime from the NC Museum of Natural Sciences at Whiteville, "Blinking Beetles: Fireflies From A to Z." (Facebook) After the story, practice your firefly communication in your own home!
---
Live, online experiences with the Museum.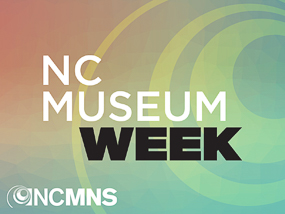 ---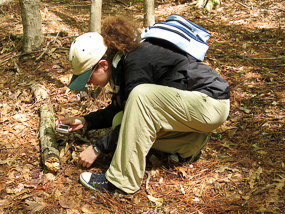 Monday, June 8, 2:30pm
Help scientists learn more about the biodiversity of North Carolina and beyond in this week's Citizen Science Adventure! We're highlighting the Museum's very own Natural North Carolina project, a project built within the larger iNaturalist network that aims to document all plants, animals, and fungi in the state. In this video, you'll learn how to use iNaturalist, how to make a good observation, some success stories based on iNaturalist observations, and how North Carolina researchers and others worldwide can take advantage of nature photos you take near your own home.
Watch the video as it premieres at 2:30pm, then ask questions in the comments. We'll have expert staff on hand to answer your questions until 3:30pm!
Watch Natural North Carolina on Facebook
More live events on Museum LIVE
---
DIY Activities, Virtual Tours and more, to do at your own pace.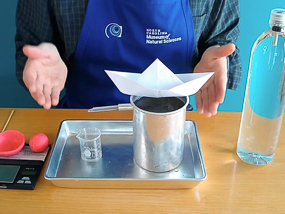 Ever wonder why you can float in a pool? Or how in the world a cargo ship made of heavy steel, carrying many tons of cargo, doesn't sink? A Greek scientist named Archimedes who lived over 2,000 years ago had similar questions. One of the many things he is remembered for is the Principle of Buoyancy, which explains how objects behave when immersed in a fluid (for example, you, floating in a swimming pool). Today we are going to learn a simple interpretation of this principle which should make it easy to understand why things sink or float.
---
---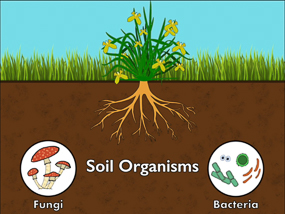 Nitrogen is the most abundant element in the Earth's atmosphere, and an important nutrient to all living things. This video describes how processes in both the atmosphere and the soil convert nitrogen gas into compounds that plants and animals can use.
---
---

Earn credit through free, online workshops that get you exploring nature in your own backyard. Each workshop contains videos, activities, and materials that you can step through at your own pace. Get ideas and resources to encourage your students to explore their nature neighborhoods!
---
---
Got a Question? We Have Answers!
---
Follow Us on Social