Can't visit us? Use the resources below to learn from home! From citizen science projects to educational videos, find what you need to stay connected with NCMNS and the natural world.
Help us keep science education and research going strong. Donate now.
---
Highlight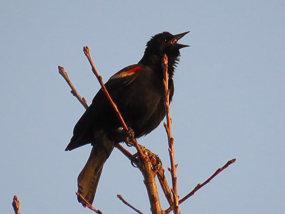 Take a Child Outside to Prairie Ridge for our first ever StoryWalk® featuring Noisy Bird Sing-Along, by John Himmelman. Our story begins just inside our entry gates and will take you on a mini tour of the places where you can observe birds at Prairie Ridge.
This StoryWalk® is available through April 24 each day we are open, weather permitting. Prairie Ridge is open 9am–4pm, Tuesday–Saturday; closed on Sundays and Mondays.
More information about Prairie Ridge StoryWalk®: Noisy Bird Sing-Along
The StoryWalk® Project was created by Anne Ferguson of Montpelier, VT and developed in collaboration with the Kellogg-Hubbard Library. StoryWalk® is a registered service mark owned by Ms. Ferguson.
---
Live, online experiences with the Museum.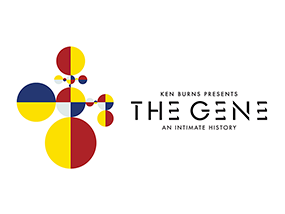 PBS North Carolina, NC Science Festival and the North Carolina Museum of Natural Sciences proudly present:
Thursday, April 8
7–8:30pm
Please join us virtually on Thursday, April 8, at 7pm, for a special screening of Ken Burns Presents: The Gene—An Intimate History, followed by a panel discussion and audience Q&A.
Following the screening, participate in a panel discussion and audience Q & A with an esteemed group of panelists moderated by PBS North Carolina's Frank Graff, producer/host of SCI NC and PBS North Carolina's original science content, for a lively and informative discussion. Audience engagement is encouraged. You will be able to ask questions via the chat feature. We will make every attempt to get to all questions.
Science Tonight (formerly the Science Cafe) is a livestream show for people who want to know more. Host Chris Smith talks with interesting people making exciting, everyday discoveries in science, nature, tech and more. Watch every Thursday night to grow your brain and get the latest stories in the science world.
Science Tonight on the Events Calendar
---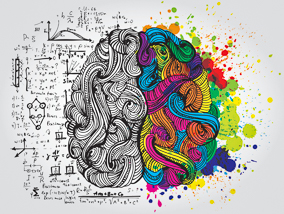 Virtual Trivia Tuesday
Tuesdays at 6pm
Register for interactive Virtual Trivia Tuesdays! This is a great opportunity to virtually mingle with friends, compete for bragging rights and perhaps even learn something cool. Questions feature a mix of science facts, current news, pop culture and scientific discoveries.
Trivia Tuesdays on the Events calendar
---
Homeschool Classes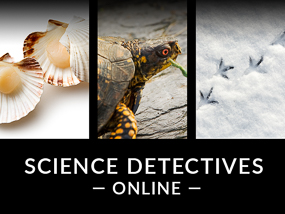 Each live program is taught by a Museum educator and includes a thematic kit of natural specimens or scientific tools for the child to use during the class and beyond. All activities encourage the development of skills in scientific observation and thinking. Small classes give each student the best possible experience.
May 13, 2021:
Butterflies in your Backyard, ages 6–7, 9:30–10:30am
Sand Dollars and Sea Stars: Exploring Echinoderms, ages 8–10, 11:30am–12:30pm
From Colonists to Computers: Coded Messages, ages 11–13, 2:00–3:00pm
Science Detectives – Online! Series — Spring 2021:  Now you have the option to register for the Spring 2021 program series, which includes four Science Detectives programs for the same age group.  Series registration is available as an option when registering for any program listed above.  Spring 2021 Series Registration is closed, but you may continue to register for individual programs.
---
DIY Activities, Virtual Tours and more, to do at your own pace.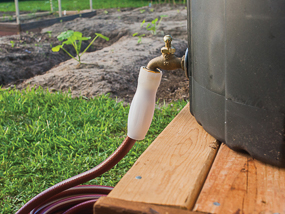 You can complete this project with a very small investment, and it will pay itself off quickly from the savings on your water bill. Conserving our natural resources is a great way to be a responsible global citizen. A DIY rain barrel is an essential resource for any backyard gardener.

*This project is recommended for adults, or teens with adult supervision.
---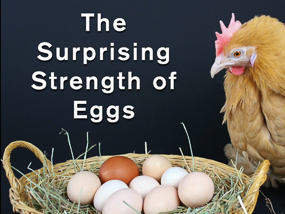 If someone tells you "you're as strong as an egg!," you may not feel complimented; but you should! Try crushing a chicken egg in your hand and you'll be very surprised how strong an egg actually is. In this video we go way beyond the forces an egg would normally encounter by piling on heavy iron weights to try to crush the seemingly fragile egg.
---
---

Earn credit through free, online workshops that get you exploring nature in your own backyard. Each workshop contains videos, activities, and materials that you can step through at your own pace. Get ideas and resources to encourage your students to explore their nature neighborhoods!
---
---
Got a Question? We Have Answers!
Ask a Naturalist Blog — From Black Widow Spiders to identifying a Buckeye, you'll find answers to some of our most fascinating questions here!
---
Follow Us on Social