For immediate release ‐ April 22, 2021
Contact: Micah Beasley, 919.707.9970. Images available upon request

If you walked out your door right now, how many species do you think you could observe? 5? 10? 20? It's likely far more than you'd expect — and we have a great opportunity that can help you find out!
The City Nature Challenge is an international, biodiversity-focused citizen science event that runs April 30 through May 3, 2021.
Anyone can join the City Nature Challenge! Visit North Carolina's City Nature Challenge website for information about our five participating regions.
This year, in light of the COVID-19 pandemic, the event has been modified from a competition to a collaborative effort in order to help keep organizers and participants safe. Let's work together virtually with cities around the world to safely document biodiversity in whatever way we can, even at home or in our neighborhoods.
We urge all participants to follow current public health guidelines provided by the North Carolina Department of Health & Human Services.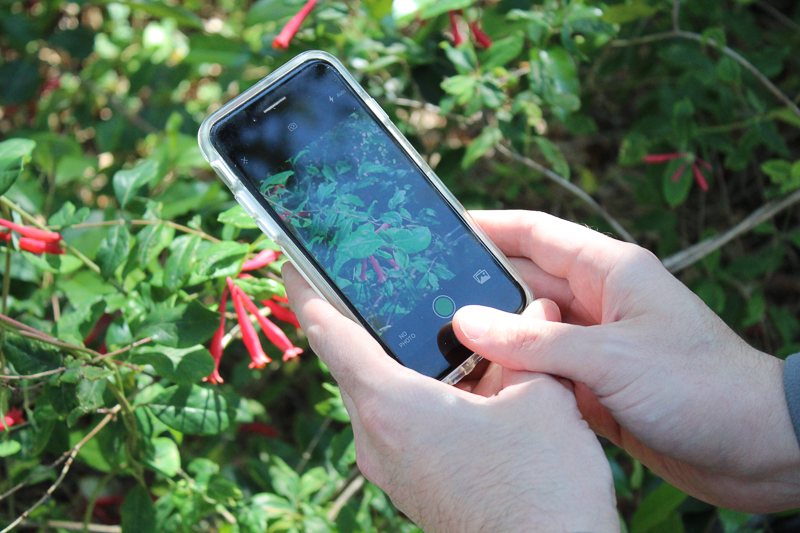 How to Participate
In order to participate, you'll need to head outdoors to find and photograph as many different wild species as possible in your local area.
You'll upload your sightings through the iNaturalist app. (Register for a free iNaturalist account here). You may also upload photos to the iNaturalist website.
This event aims to document the incredible biodiversity you can encounter in your everyday life, especially in urban and suburban areas where wild species are often overlooked.
The 2021 City Nature Challenge has over 400 participating cities and surrounding areas throughout the world!
Three Reasons to Participate in the City Nature Challenge
Learn and Explore
Learn more about the species that live around you. This event provides the perfect opportunity to explore! The iNaturalist platform has powerful image recognition software built into both the app and the website, so you can identify the species you photograph as you submit observations. In the past, participants have tried to document as many species as they could in their own yards or neighborhoods, while others traveled to interesting natural places in search of more adventure. Whatever your approach, any photo taken during the four days of the City Nature Challenge and uploaded to iNaturalist by Sunday, May 9, will count toward your local area's observation totals.
Support Science


Veined skullcap. Photo: Jennifer Tredway.


While the City Nature Challenge is fun for participants, there are other benefits that reach far beyond this event. All submissions made to iNaturalist are accessible by scientists who use data from the site in their research. To date, nearly 1,000 peer-reviewed publications have made use of iNaturalist observations. In 2019, one Museum volunteer participating in the Triangle Area photographed a seemingly random plant she saw in a park in Raleigh, NC. Her observation marked the rediscovery of the Veined Skullcap (Scutellaria nervosa), a plant that had not been seen in Wake County since 1967! Local native plant experts quickly put conservation efforts into place to help protect this species for future generations.
Show Off North Carolina
From the mountains to the sea, North Carolina is a beautiful state, rich in its biodiversity. You can help show it off on the international stage by participating in the City Nature Challenge this year. You can play a role in not only highlighting the natural world but promoting conservation of its species as well. Show us your most amazing discoveries along the way by sharing on social media: just tag us @naturalsciences.
The Museum and City Nature Challenge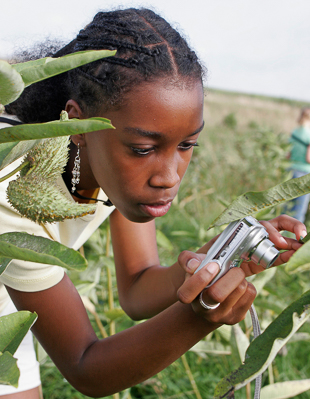 This is the fifth year the Museum has participated in the City Nature Challenge.
Staff at the Museum's Prairie Ridge location have led the charge in the Triangle area since 2017, engaging hundreds of local citizen scientists in the challenge each year. This region has set an ambitious goal to surpass 20,000 observations this year (in 2019, 18,234 observations came from the Triangle area).
The Museum's Whiteville branch joined the challenge last year and heads the NC Coastal Plain region. Last year, the region contributed 4,823 observations. Both branches are thrilled to be collaborating with North Carolina's other three regions in order to observe and document as much of our state as possible this year!
In 2020, there were over 31,000 observations made in North Carolina. Can you help get us to 35,000 in 2021?
Museum Virtual Resources
Register for the City Nature Challenge Virtual Kickoff on Friday, April 30, at 2:00pm for a training program, oriented for participants age 13 and older, hosted by Museum staff.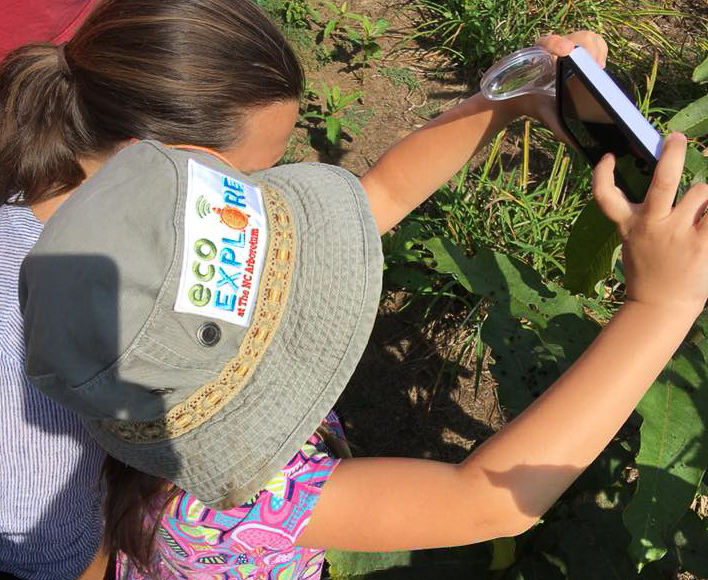 IMPORTANT NOTE about participants under 13: children under 13 are not allowed to create their own iNaturalist accounts, but they can participate by creating an ecoEXPLORE account. Museum staff will host a program oriented for this age group on Saturday, May 1, at 11:00am. Register for the City Nature Challenge Virtual Kickoff for Kids.
You can also watch Prairie Ridge's City Nature Challenge video tutorial on their Facebook page at any time.
---
For more information about our upcoming activities, conservation news and ground-breaking research, follow @NaturalSciences on Instagram, Twitter and Facebook. Join the conversation with #visitNCMNS.