---
Online Workshops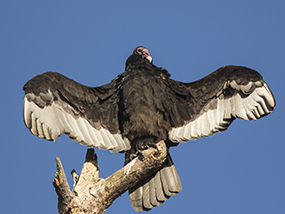 New Topic: Vulture EdVenture with the NC Zoo
The Museum teamed up with the NC Zoo to learn all about nature's clean-up crew — vultures! Practice creative writing by turning vulture observations into a concrete poem and design paper vultures (airplanes) to see how far they can glide. Explore and model the vulture's all-important role in the ecosystem. Additionally, check out a second new topic — Citizen Science Adventure: Project Squirrel.
---
Enrollment and workshop information
---
Virtual Programs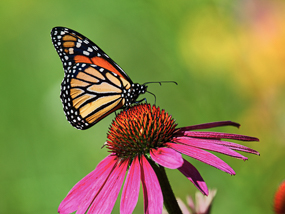 Sign up for a program with your class!
Connect with a Museum educator online for an interactive learning experience that incorporates natural history replicas and specimens. Available topics include Fossil Discovery, Frog Files, Butterflies and Moths, and Coastal Carolina. Programs are available Monday through Thursday between 10am and 3pm. We can connect using Google Meet, Microsoft Teams, or Zoom.
---
Contact the Outreach Team for more information: outreach@naturalsciences.org
---
DIY Science Activities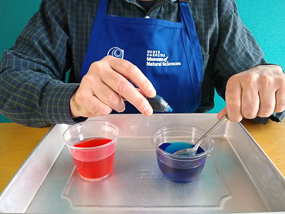 Museum educators have been busy creating hands-on activities to explore science at home. From extracting a strawberry's DNA to exploring water tension with pepper and dish soap, from learning flower parts to collecting scientific data for a citizen science project — find tons of activities to bring science to your students remotely.
---
---
Explore North Carolina Virtually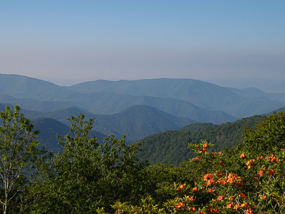 Can't travel right now? No problem! Discover the diversity of nature across North Carolina through chapterized episodes of "Exploring North Carolina" that are paired with curriculum correlated lesson plans and viewing guides. Each episode is a mini-adventure featuring detailed information on the plants, animals, geology and history of North Carolina's greatest places.
---
Exploring North Carolina Videos and Curriculum
---
Find out about other professional development opportunities on our For Educators webpage.