For immediate release ‐ March 13, 2018
Contact: Jon Pishney, 919.707.8083. Images available upon request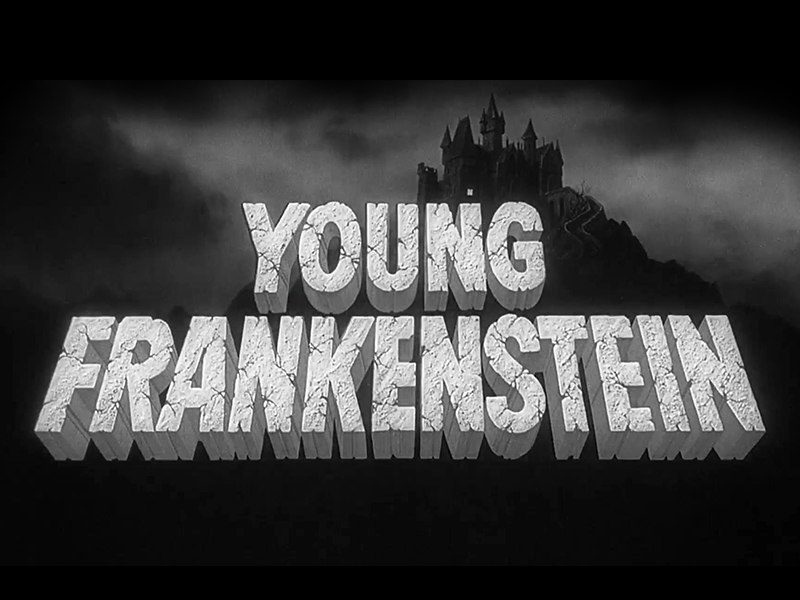 (RALEIGH, N.C.) — It's coming. From the deep, dark recesses of the mind of Mel "Blazing Saddles" Brooks. It's "Young Frankenstein," showing at the North Carolina Museum of Natural Sciences, Friday, March 23 at 7 p.m.
"Young Frankenstein" (1974, PG) stars Gene Wilder as Dr. Frederick Frankenstein, an American grandson of the infamous Dr. Victor von Frankenstein. Frederick moves to Transylvania after inheriting his grandfather's castle, discovers the book in which his grandfather described how to reanimate a dead body, then decides to take his own shot at history. The result? Peter Boyle as The Monster. Joining them in the castle and rounding out this collection of comedy icons are bug-eyed henchman Igor (Marty Feldman), horsey housekeeper Frau Blücher (Cloris Leachman), enticing lab assistant Inga (Teri Garr), and the Monster's "love" interest Elizabeth (Madeline Kahn).
The movie is, of course, loosely based on Mary Shelley's first and most famous novel, "Frankenstein," published a remarkable 200 years ago. Shelley wrote the classic, sometimes described as the first work of science fiction, when she was only 19 years old.
Prior to the movie, beginning at 5:30, check out movie-themed science stations, where visitors can learn everything they ever wanted to know about anatomy, ethics, electricity and much more. After the movie, hear from Eric Juengst, Professor of Social Medicine and Director of the Center for Bioethics at the University of North Carolina as he helps separate the science from the fiction.
This event features the A/V Geeks' Skip Elsheimer guiding a fun night of trivia and tongue-in-cheek commentary on popular science-themed movies as well as samples from his vault of 24,000+ short films. Movies are also complemented by experts and hands-on science stations related to each night's theme. Dinner (such as sliders or tacos), drinks (including NC beer and wine) and popcorn will be available for purchase before the show. Doors open at 5:30 p.m., movies and presentations begin at 7 p.m. Admission: $5/person, $2/member. For more information or to buy tickets, visit naturalsciences.org/calendar/finally-friday/.
---
The North Carolina Museum of Natural Sciences in downtown Raleigh (11 and 121 W. Jones St.) is an active research institution that engages visitors of every age and stage of learning in the wonders of science and the natural world. Hours: Monday–Saturday, 9 a.m.–5 p.m., and Sunday, noon–5 p.m. General admission is free. Emlyn Koster, PhD, Director. For more information, visit naturalsciences.org.