For immediate release ‐ April 13, 2022
Nature Now
Contact: Jon Pishney, 919.707.8083. Images available upon request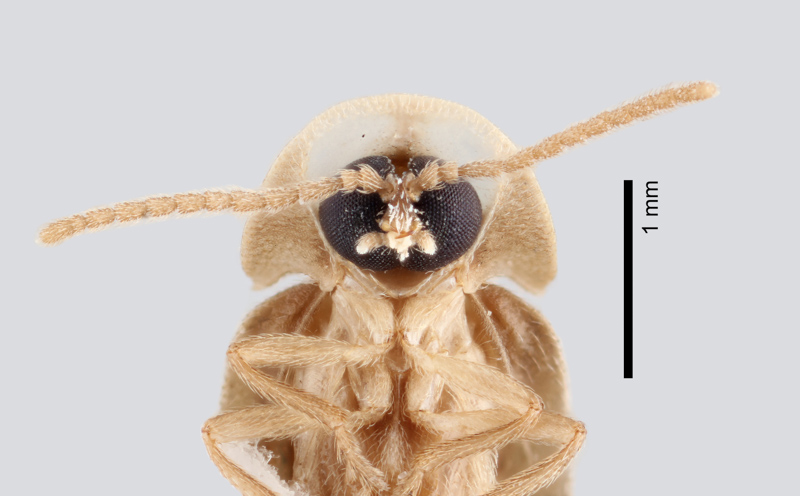 Piedmont Ghost Firefly male. Photo: Matt Bertone.
Jerry Reynolds, Head of Outreach
Chris Goforth, Head of Citizen Science
Want to go on a ghost hunt? Well, now's your chance!
You may recall reading the Nature Now blog on Ghost Hunting from June of last year.
To summarize last year's ghost hunt, we were searching for a "new" firefly related to the Blue Ghost Firefly (Phausis reticulata), famous in our mountains for its seasonal light shows. This new little firefly may be an undescribed species and was only known from one population in Chatham County when Dr. Clyde Sorenson, Professor of Entomology at NCSU, began his search last year. Dr. Sorenson thought that this "Piedmont Ghost Firefly" surely must occur in other areas of the Piedmont. And he was right! He found the firefly in more locations in Chatham and Wake County. Then both Dr. Sorenson and Jerry Reynolds found the ghost fireflies in separate forested tracts behind their homes in Johnston County, once they had looked!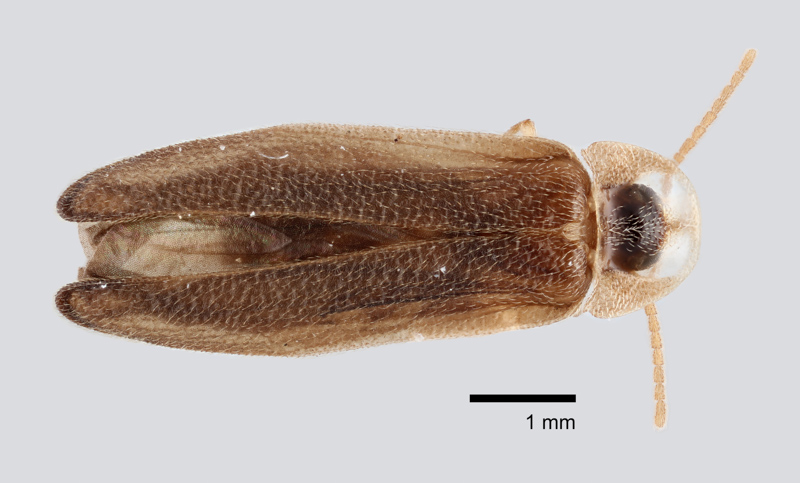 Piedmont Ghost Firefly, male, dorsal view. Photo: Matt Bertone.
Where else does this firefly live? Could this firefly's range even continue further east into the coastal plain of North Carolina? Could it be more common and widespread in North Carolina, but has just been overlooked by the biologists who study such things? John Connors, an experienced naturalist and former Museum educator, saw them regularly when he led night walks in Durant Park decades ago, but he assumed entomologists were aware of them and didn't make a big deal about it at the time. He just didn't know that no one else knew they were there!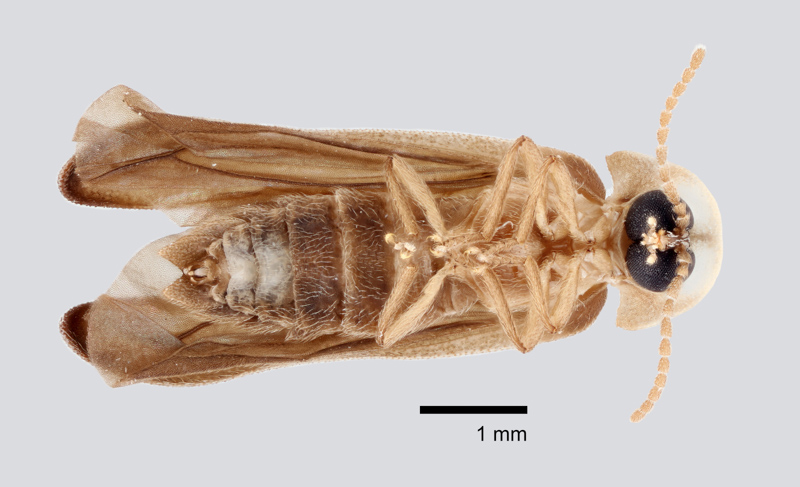 Piedmont Ghost Firefly male, ventral view. Photo: Matt Bertone.
There are many questions about this mysterious little firefly and you can help us answer some of those questions. All you need to do is go out at night and look for them! We'll tell you when and how to look. As for where to look, we will make some habitat suggestions but you can pick where to look. We hope to cover a wide geographic area to map out where they occur and where they don't. Even if you don't see them where you look, that is important information to us too. And you get to spend a nice evening outside enjoying the dark!
How are you going to know if you see them? That's the easy part! Many of our other fireflies in North Carolina are identified by their different flash patterns, which can be a bit daunting, until you learn them. For this ghost firefly, you either see them or you don't. Unlike other fireflies in the area, males fly just a couple of feet off the ground with their light continuously on, sometimes up to a minute or more. Females cannot fly, and glow continuously from the leaf litter, trying to attract the males to their location. The ghost firefly's light is fairly dim when compared to the bright flashes of our other fireflies, appearing bluish green or blue to most observers.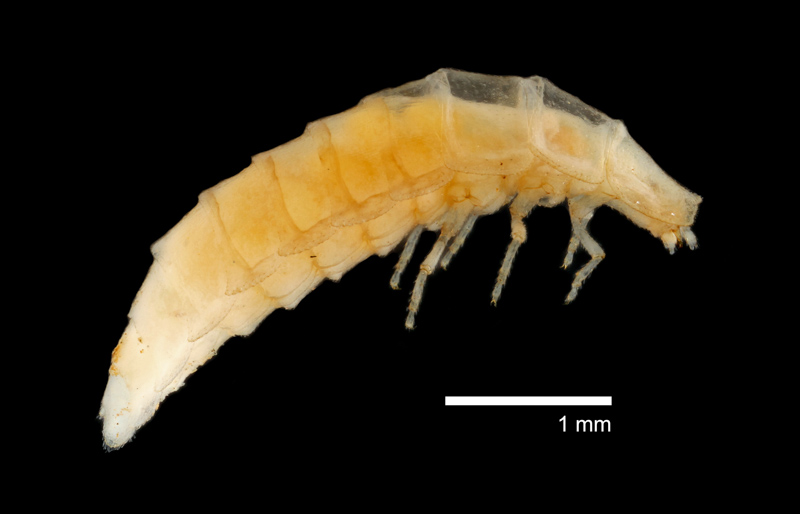 Piedmont Ghost Firefly, adult larviform female. Photo: Matt Bertone.
You might think you are hallucinating when you first see the dim bluish light of a ghost firefly, but there's no doubt if you keep looking. No other firefly will appear this way. We will provide directions on how to document your observations, including the location and viewing conditions at the time. We look forward to your observation reports and to learning more about this mysterious firefly that has been living in our area for years hiding in plain sight!
Please join us on our Carolina Ghost Hunt and haunt some woods near you!
---
For more information about our upcoming activities, conservation news and ground-breaking research, follow @NaturalSciences on Instagram, Twitter and Facebook. Join the conversation with #visitNCMNS.