For immediate release ‐ October 01, 2020
Contact: Jon Pishney, 919.707.8083. Images available upon request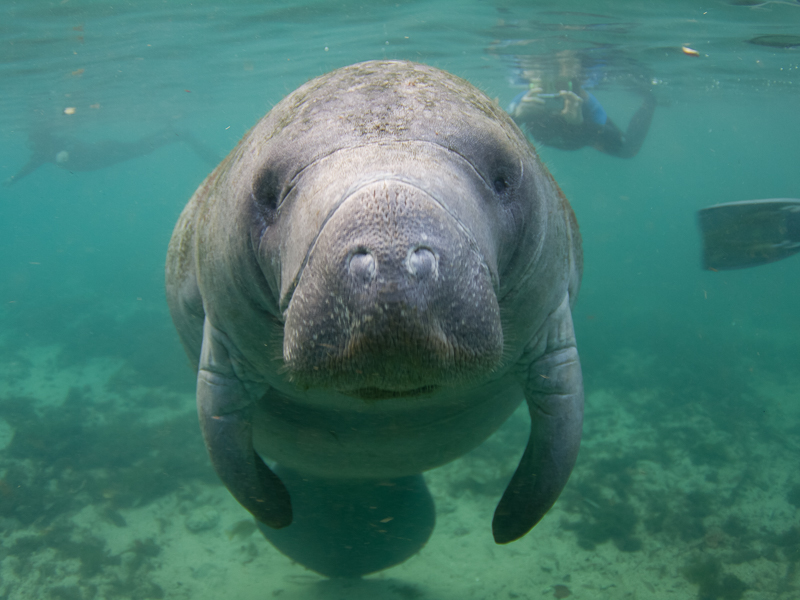 NC Museum of Natural Sciences' Director and CEO Eric Dorfman is really fond of manatees. So much so that he often spends part of his lunch break watching a manatee livecam. His latest blog post, "Teleworking with Manatees," goes into the natural history of the creatures and the threats they face, including the huge tropical storms on the increase in Florida.
"One thing they don't mention specifically is anthropogenic climate change. According to Blown Away, a 2019 report by Dr. Shaye Wolf of the Center for Biological Diversity, the manatee is on a list of ten species that are especially vulnerable to the huge storms that wrack Florida, and which are on the increase. They say that increased storm intensity, rainfall and storm surge cause considerable issues for manatees…."
Eric has also recently blogged about such varied topics as "Coronavirus, Regenerative Agriculture and Renewable Energy," "Tanning a Kangaroo, The Old Fashioned Way," and his new podcast with the Museum's Chief Veterinarian, Dr. Dan Dombrowski, "Love Nature: The Biophilia Podcast," whose first guest was legendary biologist E.O. Wilson.
The one topic that he keeps coming back to is how people interact with nature, and how nature affects us in turn. To read more, visit Eric's blog at ericdorfman.com.