For immediate release ‐ July 23, 2021
Contact: Jon Pishney, 919.707.8083 and Para preguntas o más información en Español, por favor póngase en contacto con Hugo Romero Sánchez. Images available upon request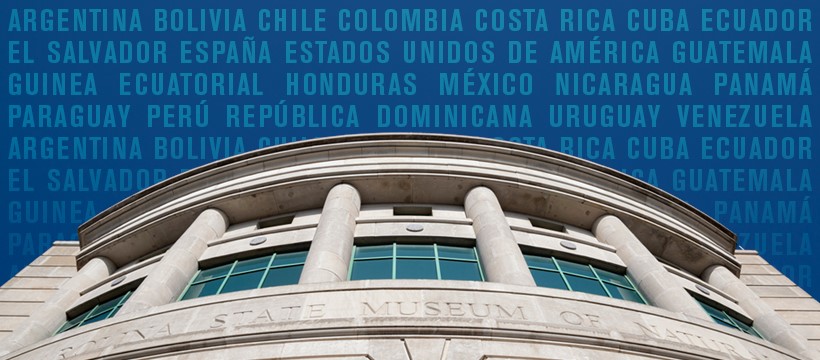 [RALEIGH, NC] – El Museo de Ciencias Naturales de Carolina del Norte se enorgullece en anunciar la incorporación de varias páginas web completamente en español dedicadas a proporcionar recursos educativos, así como información general sobre el Museo. Todo ello ya disponible en naturalsciences.org/espanol.
Estos materiales educativos están destinados a extender la misión del Museo de "Iluminar el mundo e inspirar su conservación" a la comunidad Hispana/LatinX, la cual ahora mismo representa aproximadamente el 10 por ciento de la población total de Carolina del Norte.
La nueva sección web del Museo proporciona información básica muy útil a la hora de planear su visita. Esta información incluye cómo llegar al Museo, dónde aparcar, qué hacer cuando llegue aquí, detalles sobre accesibilidad y mucho más.
Además, ya se encuentra disponible una colección de recursos educativos — la cual seguirá creciendo cada mes con nuevos materiales — organizados en una serie de categorías:
Para leer: Lea artículos reveladores que nos ayudan a comprender mejor el mundo natural que nos rodea.
Para aprender: Realice experimentos sencillos desde la comodidad de su propia casa con materiales de cada día.
Para crear y jugar: Aquí podrá encontrar actividades educativas que combinan ciencia y arte para aprender de una manera creativa y divertida.
Para explorar y descubrir: Conozca a científicos y expertos dentro de la comunidad Hispana/LatinX.
También invitamos a todos los miembros de la comunidad, ya sean Hispanos/LatinX o que simplemente estén interesados en estos materiales en español, a unirse a nuestro nuevo grupo de Facebook del Museo. (facebook.com/groups/ncmnsenespanol) para mantenerse informados de todas las novedades de nuestra página web en español, así como de otros eventos que sucedan en el Museo.
Los materiales y recursos de esta nueva sección de nuestra página web han sido desarrollados en colaboración con AmeriCorps North Carolina y Todos Leyendo, Proyecto Educativo y Librería en Español.
Para mayor información, póngase en contacto con Hugo Romero Sánchez, Coordinador para la Inclusión del Español en el Museo, a través del email Hugo.Sanchez@naturalsciences.org o en el teléfono 919.707.9965.

---
Spanish language resources now available at NC Museum of Natural Sciences online
[RALEIGH, NC] – The North Carolina Museum of Natural Sciences announces the addition of several Spanish language web pages containing general Museum information as well as educational resources, now at naturalsciences.org/espanol. These resources are intended to extend the Museum's mission "to illuminate the natural world and inspire its conservation" into the Hispanic/LatinX community, which now makes up approximately 10 percent of North Carolina's total population.
The new section of the Museum's website provides basic information, including how to get to the Museum, where to park, what to do when you get here, accessibility details, and more. Plus, a collection of educational resources — a collection that will continue to grow — is available in a range of categories:
To Read: Read eye-opening articles that explain our natural world.
To Learn: Try these science experiments that you can perform in your own home.
To Create and Play: Find fun educational activities that combine science and art.
To Explore and Discover: Meet interesting scientists from the Hispanic/LatinX community.
Members of the Hispanic/LatinX community (or just anyone interested in these resources) are also encouraged to join the Museum's new Facebook Group (facebook.com/groups/ncmnsenespanol) to stay informed about updates to the Spanish language website as well as other events happening at the Museum.
This new section of the website and its resources were developed in collaboration with AmeriCorps North Carolina and Todos Leyendo, the Spanish Bookstore and Educational Project. For more information, contact Hugo Romero Sanchez, Spanish Language Inclusion Coordinator for the Museum, at hugo.sanchez@naturalsciences.org, or 919.707.9965.
---
For more information about our upcoming activities, conservation news and ground-breaking research, follow @NaturalSciences on Instagram, Twitter and Facebook. Join the conversation with #visitNCMNS.