For immediate release ‐ December 22, 2017
Contact: Jon Pishney, 919.707.8083. Images available upon request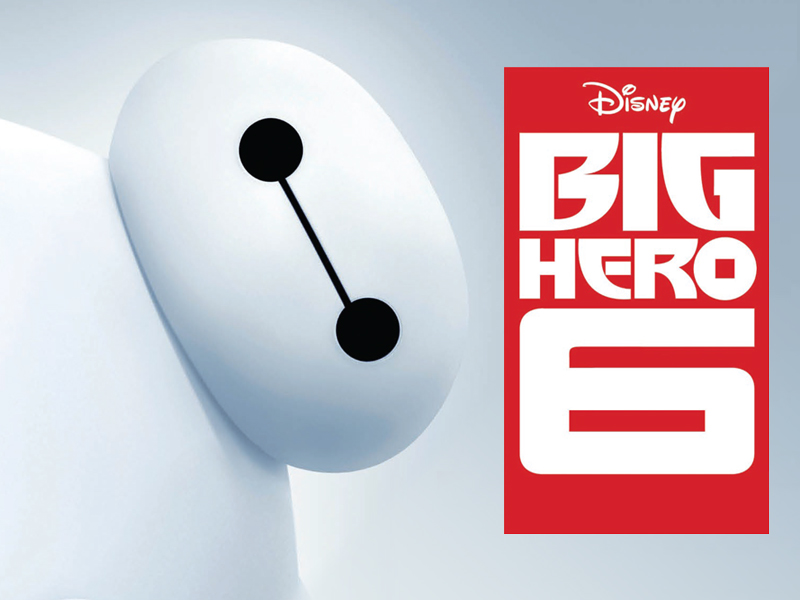 (RALEIGH, N.C.) — Robotics prodigy Hiro lives in the futuristic city of San Fransokyo with his closest companion Baymax, a plus-sized inflatable robot whose sole purpose is to take care of people. When a devastating turn of events throws Hiro into the middle of a dangerous plot, he transforms Baymax and his other friends — Go Go Tamago, Wasabi, Honey Lemon and Fred — into a band of high-tech heroes. Don't miss the Oscar-winning animated adventure "Big Hero 6" (2014, PG), showing at the North Carolina Museum of Natural Sciences, Friday, Dec. 29 at 7 p.m.
Hiro is voiced by Ryan Potter, who some of the younger generation might recognize from his lead role as Mike Fukanaga in Nickelodeon's "Supah Ninjas" (2011–13), in which the legendary George Takei played his grandfather. Natural Sciences Note: The "Big Hero 6" production team watched videos of fire ants as an inspiration of the movement of the Microbots. On the not-so-sciencey end, Baymax's movement and posing was modeled after studying the movement of a baby with a full diaper.
Prior to the movie, beginning at 5:30, check out movie-themed science stations to learn everything you ever wanted to know about the science behind A.I., robotics and animation. After the movie, hear from a guest speaker to find out what "Big Hero 6" got right or wrong, scientifically speaking.
This event features the A/V Geeks' Skip Elsheimer guiding a fun night of trivia and tongue-in-cheek commentary on popular science-themed movies as well as samples from his vault of 24,000+ short films. Dinner (such as sliders or tacos), drinks (including NC beer and wine) and popcorn will be available for purchase before the show. Doors open at 5:30 p.m., movies and presentations begin at 7 p.m. Admission: $5/person ($2 for Members). For more information or to buy tickets, visit naturalsciences.org/calendar/finally-friday/.
---
The North Carolina Museum of Natural Sciences in downtown Raleigh (11 and 121 W. Jones St.) is an active research institution that engages visitors of every age and stage of learning in the wonders of science and the natural world. Hours: Monday–Saturday, 9 a.m.–5 p.m., and Sunday, noon–5 p.m. General admission is free. Emlyn Koster, PhD, Director. For more information, visit naturalsciences.org.