For immediate release ‐ October 31, 2019
Contact: Jessica Wackes, 919.707.9850. Images available upon request
By Wendy Lovelady, Senior Exhibit & Media Developer, and Jess Wackes, PR & Marketing Coordinator. Photos by Matt Bertone.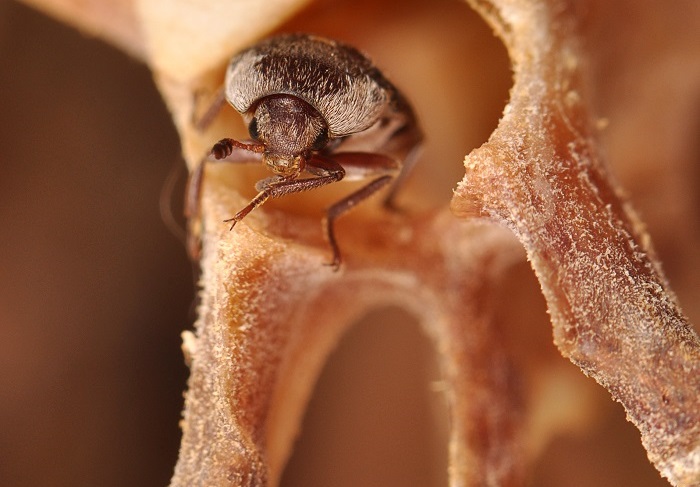 These beetles are bone cleaners.
Dermestid beetles like these are in the business of cleaning bones. They are decomposers—they eat dead flesh, fur, feathers, or fibers. They leave only the bones behind. Young dermestids will work for their food, too. Tiny larvae can clean even the smallest bones on delicate skeletons!
Dermestids make great museum workers.
Having a beetle clean your bones is better than boiling, burying, or using chemicals to remove the dead flesh. All those methods can damage the bone and reduce its scientific value. Once clean, these bones will stay in our collection, where they will be available for study for centuries to come.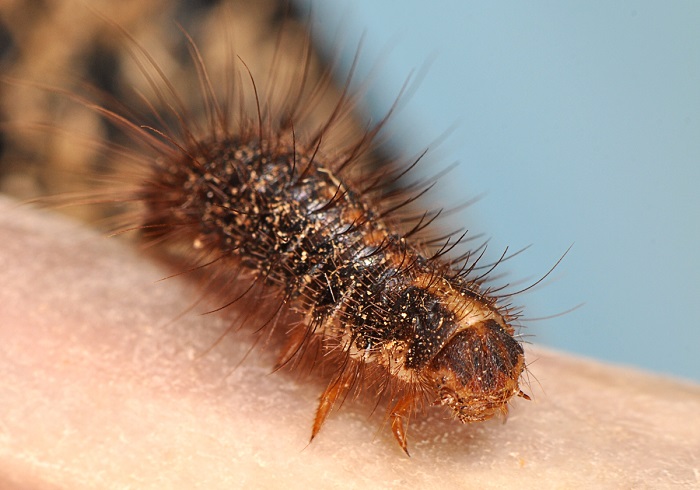 Dermestus maculatus in the flesh!

This species of dermestid beetle is called Dermestus maculatus. They are ideal for museums because they can't fly at room temperature, so they're less likely to escape. They reproduce quickly and have a relatively long life span—about 5 months. As long as we give them tasty specimens to consume, this dermestid colony will thrive.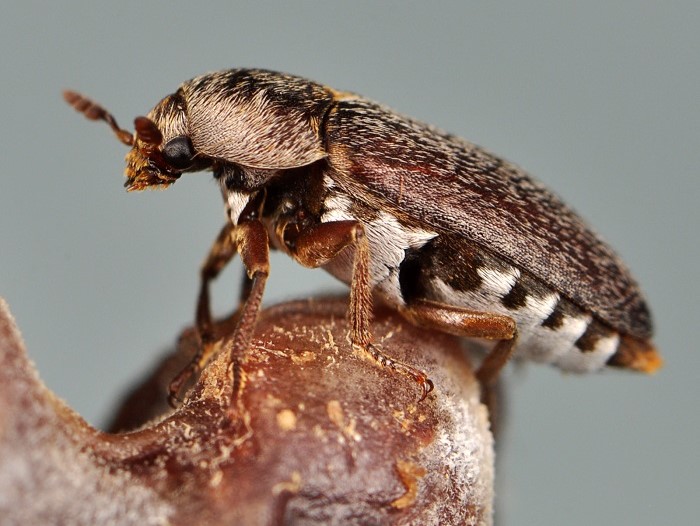 The NCMNS beetles' current job.
Right now, our team of dermestid beetles are cleaning a coyote carcass in the NRC second floor Biodiversity Lab. Soon the coyote will be entirely cleaned of skin, hair, and other tissue.
This coyote specimen was found DOR, or "dead on road," in western North Carolina and shared with the Museum.  It was used in a necropsy lab in a Mammalogy class at the North Carolina State University Vet School, as led by Dr. Roland Kays, our Director of the Biodiversity Lab here at NCMNS. The corpse will now be retired after helping educate students for years!
It sure looks spooky, but this process is an important part of collecting information about the creatures that exist in North Carolina.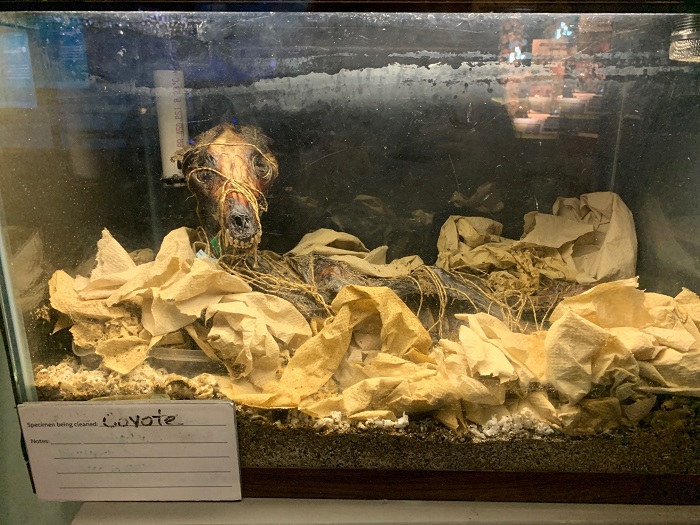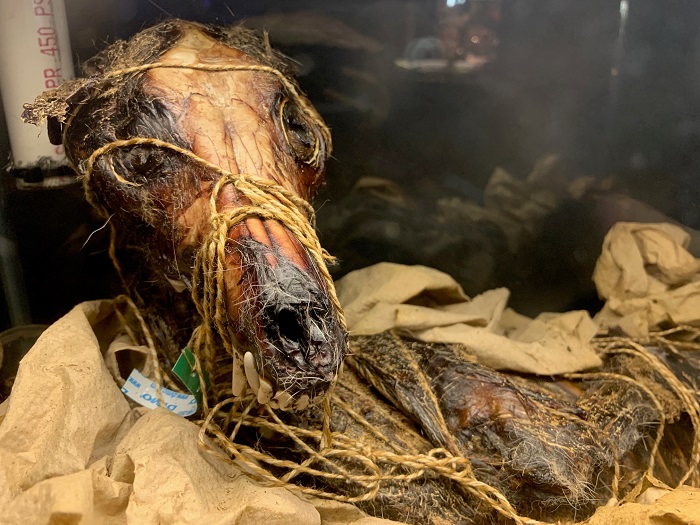 ---
For more information about our upcoming activities, conservation news and ground-breaking research, follow @NaturalSciences on Instagram, Twitter and Facebook. Join the conversation with #visitNCMNS.