This event has been canceled.
Saturday, April 25, 2020
9am–4pm
Featuring over fifty hands-on exhibits, games, crafts and activities, plus a series of presentations, Triangle SciTech Expo is a unique event that assembles scientists and technical professionals from universities, organizations and industry to engage visitors of all ages in the excitement of science and technology. We provide leaders in SciTech fields a prominent opportunity to showcase innovations and research while engaging visitors in hands-on activities that actively spark their interest in STEM fields.
Experts, researchers, and specialists developing new technologies will interact with visitors, who will engage in hands-on activities and enjoy educational exhibits. Activities and exhibits are designed for all ages and stages of learning, and families are encouraged to attend.
---
Sábado, 25 de Abril, 2020
9am–4pm
Con más de cincuenta expositores, juegos, experimentos, manualidades y actividades, además de presentaciones durante todo el día, el Triangle SciTech Expo es un evento único que reúne a científicos y técnicos de diferentes universidades, organizaciones y empresas para interactuar con visitantes de todas las edades y transmitirles la pasión por la ciencia y la tecnología. Es una oportunidad para los líderes en los campos de la ciencia y la tecnología de enseñar y promocionar sus descubrimientos y nuevas creaciones. A través de pequeños experimentos y actividades, pretendemos encender la llama de la curiosidad en STEM.
Expertos, investigadores y especialistas en desarrollo de nuevas tecnologías interactúan con los visitantes por medio de actividades y experimentos mientras disfrutan de exposiciones educativas. El contenido está diseñado para todas las edades y etapas del aprendizaje, desde los más pequeños de la familia hasta los mayores.
Aunque el Triangle SciTech Expo es enteramente en inglés, disponemos de un gran número de voluntarios bilingües repartidos por todo el evento. Si desea más información en español sobre el Triangle SciTech Expo, por favor póngase en contacto con Hugo Romero-Sanchez en hugo.sanchez@naturalsciences.org o en el 919.707.9965
---
Sponsored by: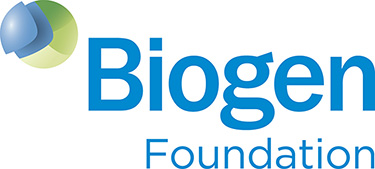 In-kind partner:

---