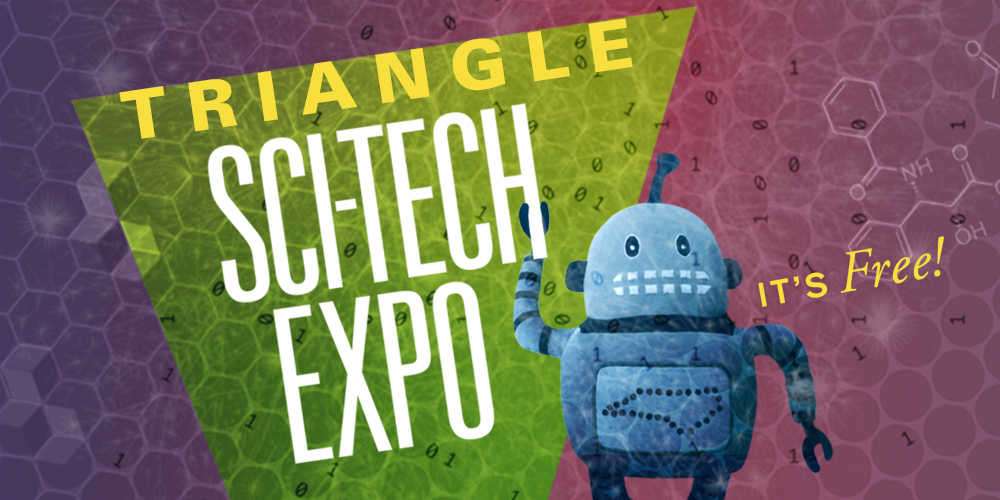 Monday, April 19-Saturday, April 24
9am–6pm
We're going virtual!  Triangle SciTech Expo is a unique event that assembles scientists and technical professionals from universities, organizations and industry to engage visitors of all ages in the excitement of science and technology. We provide leaders in SciTech fields a prominent opportunity to showcase innovations and research while engaging visitors in interactive programs that actively spark their interest in STEM fields.
Experts, researchers, and specialists developing new technologies will engage with participants; programs are designed for all ages and stages of learning, and families are encouraged to attend.
This year our theme is Diversity in STEM!  Join us for six days of fun, interactive, virtual programming!  Thursday, April 22nd is Earth Day and programming on that day will be devoted to sustainability and how STEM is helping us create a more sustainable future for the Earth!