JOIN THE MUSEUM FAMILY!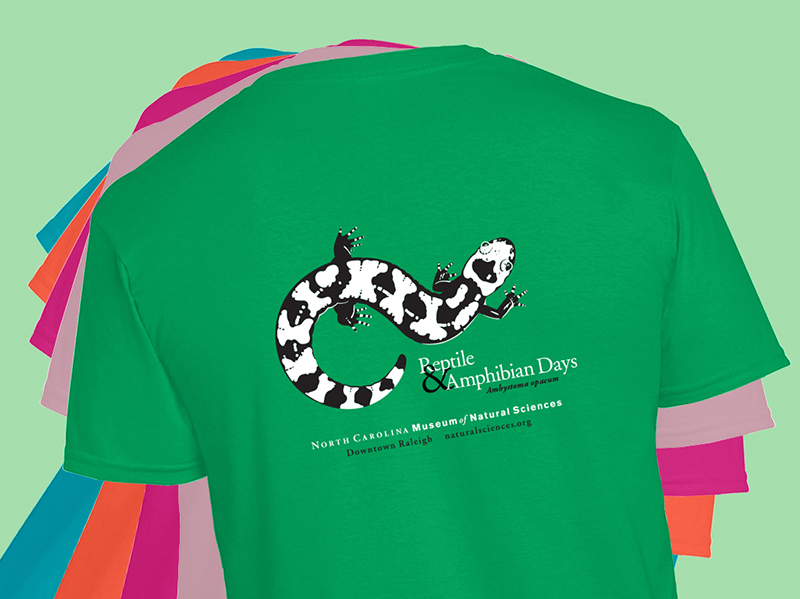 From March 8 to 13, get a FREE Reptile and Amphibian Days T-shirt when you join or renew your Museum membership. Use code RepTee21 at checkout to reserve your free T-shirt!
Whether you're new to the Museum or come often, you belong here as part of our family. From behind-the-scenes events to our Member-exclusive programming, membership for you and your loved ones will elevate your experience and create lasting memories while supporting the Museum's educational outreach and research efforts.
As a thank you for your support, you'll also enjoy free or discounted admission to 300+ science museums worldwide, discounts in our Stores and Cafés (show your Member ID at checkout) and exclusive invitations to member events. Learn more about our membership levels and benefits.
PLUS,
Get free admission to Reptile and Amphibian Days' Slimy vs. Scaly Yoga!
Join or renew onsite in our Museum Store for 20% off the rest of your same-day purchases!
Contact: 919.707.9296 | membership@naturalsciences.org
HOW TO GET YOUR FREE T-SHIRT
Join or renew your membership between March 8 and 13, using code RepTee21.
You will receive an email from susan.rigby@naturalsciences.org with instructions on how to receive your Reptile and Amphibian Days 2021 T-Shirt.
Follow the instructions in the email to receive your shirt.