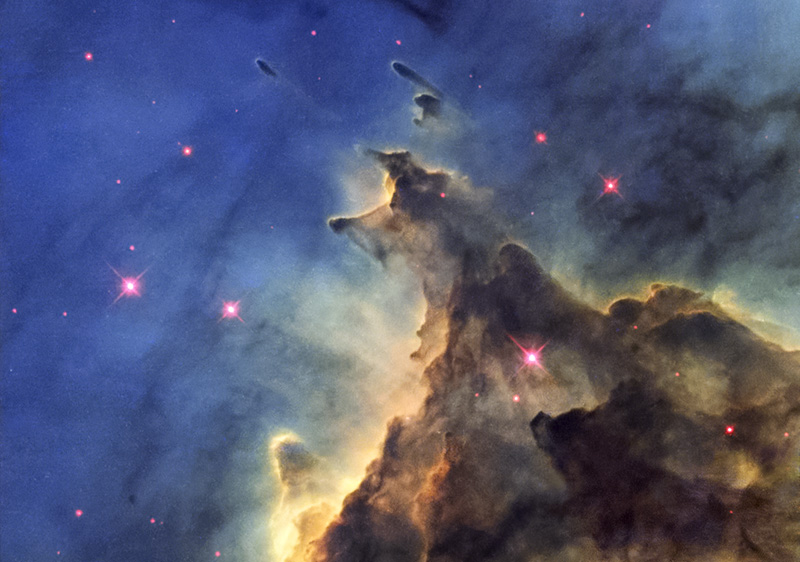 The Museum partners with NASA and the Raleigh Astronomy Club to help you see the big picture — of the Universe! From comet crafts to solar observing, lectures to rocket launches, space enthusiasts of all ages will find something to do at Astronomy Days.
You don't want to miss this year's theme: Space Telescopes and Missions!
More details are coming soon!
Presentations
SECU Daily Planet Theater
12:30pm Jupiter's Icy Moon Europa – Can It Harbor Life? Explorations with the Europa Clipper Mission
Dr. Murthy S. Gudipati, NASA Jet Propulsion Laboratory, California Institute of Technology
Europa is one of the four Galilean Moons of the Jupiter, and one of the most intriguing solar system bodies that might harbor extraterrestrial life. It is covered by a thick layer of water ice, and it has more liquid water under its surface than all of Earth's oceans combined.  The "Europa Clipper" is one of the exciting new missions now in the planning stages that will help scientists learn more about habitability and possibly origin of life on this fascinating icy moon!
1:30pm The Kepler Mission's Search for Earth 2.0
Dr. JJ Hermes, Hubble Fellow, UNC-Chapel Hill
A behind-the-scenes look at NASA's planet-finding Kepler space telescope, and how clever engineers brought it back to life as the K2 mission.
2:30pm "We Have No Idea: A Guide to the Unknown Universe!"
Jorge Cham and Daniel Whiteson, PhD Comics and UC Irvine
We Have No Idea' is a fun, interactive presentation about everything that we DON'T know about the Universe, from the origin of our cosmos, to the dark matter that surrounds us. It features science and live cartooning. No scientific knowledge required, just a sense of curiosity and a sense of humor!
3:30pm First Science with the James Webb Space Telescope
Dr. Klaus Pontoppidan, Space Telescope Science Institute
NASA's James Webb Space Telescope, due to be launched in the 2nd quarter of 2019, is the largest astronomical space observatory built to date. It will greatly expand our knowledge of how galaxies, stars, and planets are made, and will reveal the composition of exoplanets. This presentation will discuss what to expect after launch, and what some of the first science results might look like.
---
Sponsored by: