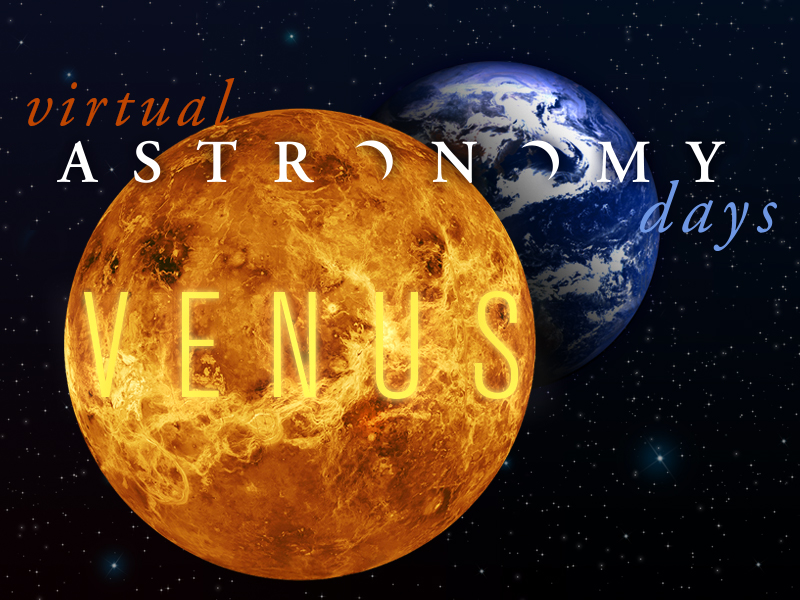 Monday, January 24 through Sunday, January 30
Join the Museum and the Raleigh Astronomy Club to help you see the big picture — of the Universe! From rockets, exoplanets and telescopes to crafts and activities, space enthusiasts of all ages will find something to do at Astronomy Days.  THIS EVENT IS NOW VIRTUAL!  This year's theme is VENUS!
Sign language upon request 72 hours prior to event.
---
Desde el Lunes 24 de Enero  al Domingo 30 de Enero
¡Únete al Museo y al Club de Astronomía de Raleigh para observar el Universo… desde otra perspectiva! Desde cohetes, visitar exoplanetas y mirar a través de telescopios hasta manualidades y otras actividades, tenemos de todo para entusiastas del espacio de todas las edades durante nuestro Astronomy Days. Este año, Astronomy Days ¡SERÁ VIRTUAL! Nuestro tema principal para este año es ¡VENUS!
Nota importante: Los programas y presentaciones serán en inglés.
Si necesita un intérprete de lengua de signos por favor solicítelo con al menos 72 horas antes del evento.
---
Welcome to Astronomy Days from DNCR Secretary Reid Wilson
---
Sponsored by: