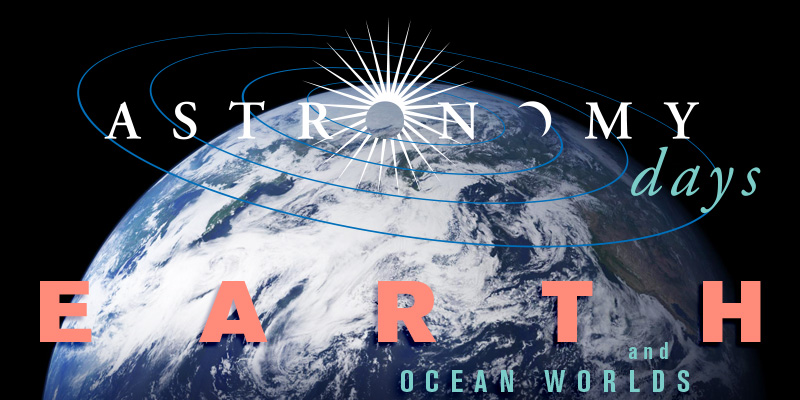 Saturday, January 29 & Sunday, January 30, 2022
Both Days: 10:00am–5:00pm

Astronomy Days has many wonderful exhibits and activities. Exhibits will be updated frequently, so check back often!
Age, Weight and Jumping on Other Planets
Raleigh Astronomy Club
How old are you in Martian years? How much would you weigh on Venus?  How high could you jump if you were on Pluto?  Find out the answers to these questions and many more at this exhibit.
Astronomy Days T-Shirt Sales
NC Museum of Natural Sciences
Purchase this year's shirt with its awesome new design of VENUS!
Bring Back the Night Sky
NC Museum of Natural Sciences
Light pollution affects all of us on the planet, from astronomers to sea turtles. Find out about this environmental issue and what you can do to help bring back the night sky!
Constellation Exploration
NC Museum of Natural Sciences
Learn about the history and uses of constellations and then use a flashlight to head out into "space" to track down some constellations right here in the Museum!
Engineer A Planetary Exploration Balloon & Create Your Own Planet
Over the Moon Play Space
Experiment with buoyancy by adding weights to a helium balloon to model how NASA controls the ascent and descent of their planetary exploration balloons. Then use paint sticks to decorate your own Venus or exoplanet to take home with you.
High-Powered Rocketry
High-Powered Rocketry Club at NC State University
At the High-Powered Rocketry Club we build and launch high-powered rockets and compete in the NASA Student Launch competition. We will be showcasing our rockets, how we build them, and how to get involved in hobby rocketry.
THE LIFE OF GALILEO Sneak Peek
Burning Coal Theatre Company
Join us for a sneak peek of THE LIFE OF GALILEO, performing in April 2022 at Burning Coal Theatre. We'll have coloring sheets for astronomers of all ages to enjoy, filled with fun facts about Galileo's life and legacy.
Moonbear's Shadow
NC Museum of Natural Sciences
Even our youngest visitors can learn about astronomy!  Moonbear wonders, "Why do I have a shadow, and why does it change shape?"  Using flashlights and objects, youngsters can learn about how the planet spins and how the sun's light creates shadows for all of us!
Planet Hunters and Investigators
UNC Physics and Astronomy
Learn how astronomers discover new planets and determine their compositions and other characteristics!
Sky Stories: Create Your Own
NASA/JPL Solar System Ambassadors, Raleigh Astronomy Club
This booth will feature sky stories from around the world, focusing on various cultural interpretations of constellations, the Moon, the Aurora Borealis and more! There will be activities for two age groups (elementary and middle school) as well as a contest and a (free) on-site raffle for NASA/space surprise packages.
Sparkling Constellation Paintings
Stacy Lewis Studio
Stacy Lewis will be creating sparkling mixed media paintings of your favorite constellations.
Statewide Star Party: Understanding the Universe
Morehead Planetarium and Science Center
Get a sneak preview of some of the activities available at the Statewide Star Party happening across the state in April. Make a galaxy pinwheel, peer through a telescope, and create your own constellations!
Women in the Stars
Girl Scouts NC Coastal Pines
Explore how women have been involved in space exploration!