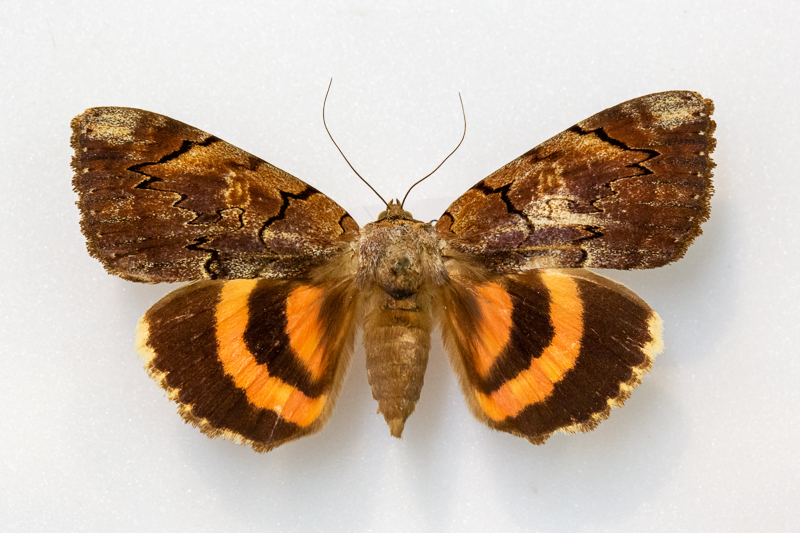 You are invited to Prairie Ridge for a Moth Party on Saturday night, September 18, from 8:30pm to 10:30pm!  This family-friendly event will close out our week of BugFest activities.  Hang out at our lights where we'll hang up sheets to check out who comes to visit!  Experts will be on hand for identification and to answer any questions you have about our nocturnal arthropod friends.  Bring a flashlight and join staff for night hikes through the prairie. There will even be some fun educational tables!  Join us as as we say goodnight to BugFest: Plan Bee!
---
Fiesta de la polilla
¡Estás formalmente invitado a nuestra Fiesta de la Polilla en el Prairie Ridge Ecostation el Sábado 18 de Septiembre, de 8:30pm a 10:30pm!
Este evento para toda la familia servirá como broche de oro para nuestro BugFest 2021 tras una semana llena de actividades.
Acércate a nuestras diferentes estaciones de luz para descubrir quién viene a visitarnos por la noche. Expertos en entomología estarán disponibles para ayudar a identificar y responder a cualquier pregunta sobre nuestros amigos los artrópodos nocturnos.
Trae una linterna y únete a nuestros grupos para un paseo nocturno por la pradera para descubrir a esos animales que encuentran activos al caer la luz del día.
¡También tendremos algunas mesas educativas con actividades para aprender de manera divertida y entretenida!
Acompáñanos mientras despedimos nuestro BugFest 2021: Plan Bee
Nota importante: Las estaciones y tours durante este evento son en inglés.