Featuring over fifty hands-on exhibits, games, crafts and activities, plus a series of presentations, Triangle SciTech Expo is a unique event that assembles scientists and technical professionals from universities, organizations and industry to engage visitors of all ages in the excitement of science and technology. We provide leaders in SciTech fields a prominent opportunity to showcase innovations and research while engaging visitors in hands-on activities that actively spark their interest in STEM fields. Experts, researchers, and specialists developing new technologies will interact with visitors, who will engage in hands-on activities and enjoy educational exhibits. Activities and exhibits are designed for all ages and stages of learning, and families are encouraged to attend.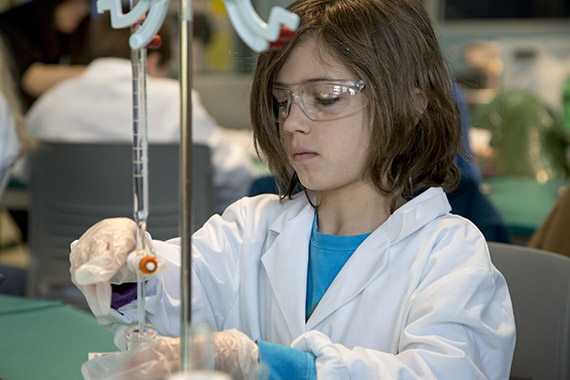 The Triangle SciTech Expo is a Signature Event with the NC Science Festival and is sponsored by Biogen Foundation.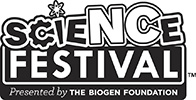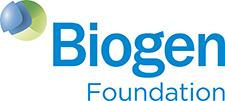 ---
Presentations
SECU Daily Planet Theater — 1st, 2nd, & 3rd Floors, Nature Research Center
10:30am:  Harnessing the Power of Your Brain: Find Out How!
Dr. Patricia Leigh, Brain Specialist, Chapel Hill Brain Center
Dr. Leigh will entertain and educate participants by providing interactive demonstrations and activities to show you how the power of your brain really works and how you can push it to work its best to focus, perform amazing skills and not ever feel stressed.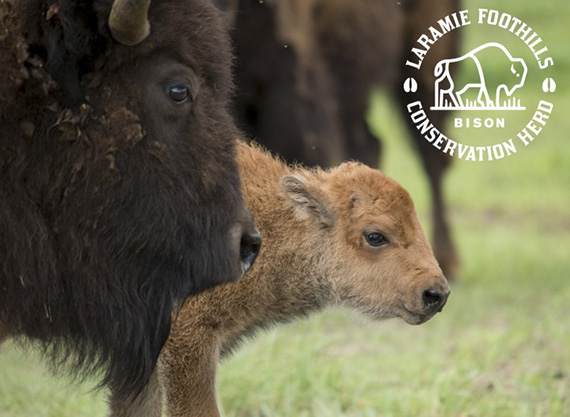 noon:  From the Bench to the Prairie: Preserving Yellowstone Bison Genetics Using Reproductive Technologies
Jennifer Barfield, PhD, Colorado State University
Hear the story of the Laramie Foothills Bison Conservation Herd, the first of its kind to be built with the use of reproductive technologies, with the goal of preserving the genetics of bison from Yellowstone National Park. Learn about the history of the Yellowstone bison, their struggle with the disease brucellosis and how science is being used to establish new herds of bison in their historic range.
1:30pm: Astronomy from the Stratosphere: High-Tech Observing on SOFIA
Rachel L. Smith, PhD, Head, Astronomy and Astrophysics Research Lab, NC Museum of Natural Sciences
Dr. Smith will discuss the cutting-edge technology and unique astronomy that takes place on the Stratospheric Observatory for Infrared Astronomy (SOFIA), and her recent experience aboard this amazing aircraft as she observed massive young stellar objects from 45,000 feet above the Earth.
3:00pm: Drones, Drones, Drones!
Matt Jones, Multirotor Drone Expert
How do drones work? A discussion about the science of drones and their many uses today and in the future.
Windows on the World – 3rd Floor, Nature Exploration Center

11:00am, 1:00pm, 3:00pm: States of Matter
Dr. William L. Switzer, NC Section of the American Chemical Society and NC State University
Take a look at examples of all four states of matter, as well as see demonstrations with liquid nitrogen, dry ice and liquified carbon dioxide.  Join the discussion of the many uses of each.
11:00am:  Plasma Light Sources
1:00pm:  Separating Gases in Air
3:00pm:  How Engines Work
---
Exhibits
3D Printing 3D Hubs Meetup
Wake Technical Community College
Q&A and a display of a variety of 3D printers and printed objects from around the Triangle.
3D Printing, Human Style
NC State University — Biomedical Engineering Department
3D printing has become such a common tool, from prototyping to art. Learn how this tool has now entered the arena of human health with human tissue printing, as well as advances in nanotech devices and cell structures research. This isn't your ordinary 3D printer!
10-Minute Song
NC Museum of Natural Sciences
A chance for all ages to learn a bit about melody, harmony, and song structure while working with a team to create a short song in 10 minutes.
86IT
Wake County Solid Waste
Enter a discussion on the construction of landfills, and how they work, through a fun, hands-on activity.
Absurd Circuits and Wonky Wiring with Makey Makey
NC Museum of Natural Sciences
Want to build a working Super Mario Brothers controller out of Play-Doh? Use your friend as a keyboard? How about playing an electric guitar with your elbows? The technology behind building controllers is surprisingly simple. Find out just how simple it is by building your own working circuit system!
Animal Architects
NC Museum of Natural Sciences
Did you know some animals are also engineers and architects?  Learn about some cool structures animals create and meet some of these "animal architects"!
Animals of Biotechnology
NC Museum of Natural Sciences
Animals are used in many ways in the field of biotechnology.  Come meet a few and learn how they are helping us to understand our world and help us solve problems!
Beam Me Over
NC State University — Department of Materials Science & Engineering
Scanning Electron Microscopy (SEM) harnesses the power of electron beams to blow up the unseen and reach magnifications as high as 500,000 times. Visit us and see some incredible images projected live into our lab from NCSU's SEM facility. Guess what the monsters on the screen are!
Brilliant Biotech Buttons!
NC Museum of Natural Sciences
Come color and construct your own button to show your support for Science and Technology!
The Chemistry of Color
Duke Chemistry Outreach
Perform hands-on activities to explore the role that color has in chemistry!
The Chemistry of Life
American Chemical Society
Come experience a range of hands-on activities to demonstrate the chemical principles surrounding colors, physical properties of materials, and chemical reactions.
College of Sciences Showcase
NC State University — College of Sciences
Students, post docs and faculty from the College of Sciences invite you to participate in hands-on activities related to their research.
Creating BRITE Futures in Biotechnology
NC Central University — BRITE
Just wait until you see what a future in biotechnology holds! Experience gel loading, make an inheritance bracelet, learn about DNA through a candy DNA model, and visit Gee, Roy and Biv's Micropipette Challenge stations.
Darwin's Finches
NC State University — Genetics Program
Come learn how Darwin developed the theory of evolution! Ever wonder what it would be like to be a bird? Kids and adults will have an opportunity to simulate Darwin's studies of finches on the Galapagos Islands. Test out different-sized "beaks" to see how adaptation works. Which bird beak do you think will be the best fit for a particular-sized food item? Have fun with our game of survival and adaptation!
Do-It-Yourself Biology
Triangle DIY Bio
Participants will learn how they can perform their own biology experiments at home by extracting, staining, and viewing their very own cheek cells using ultra-low cost tools such as a 3D-printed centrifuge, an iPhone-turned-microscope, and more!
Domestication Station
NC State University Department of Biology
Test your knowledge of animal and plant domestication – an evolutionary process that has brought us rice, corn, and the chihuahua!  

Duct Tape Challenge
NC Museum of Natural Sciences
Can you build a boat out of duct tape that floats in the water… AND can withstand being blasted by a missile from a trebuchet?!  Come try your hand at the Duct Tape Challenge. Prizes awarded to the competitors whose boats are still floating!

The Environmental Wheel of Knowledge
NC Museum of Natural Sciences
The Triangle SciTech Expo is one day after Earth Day.  Test your environmental IQ in this fun quiz for all ages.  You may even win a prize!
Experiments with Pharmaceutical Sciences
Campbell University Pharmaceutical Sciences
On tap today: an introduction to a variety of experiments regarding the various branches of pharmaceutical science.
The Future of Cell Research is Here Right Now!
NC State University — Microbiology
Bioreactors are the basis for pharmaceutical production, new vaccines, cosmetics, and human microbiome research. Furthermore, this technology has brought a jobs explosion are right here in North Carolina. Find out how researchers use these tools to learn more about how cells work and their genetic story.
Genetic Circuits and Electric Circuits
NC State University — Sozzani Lab
Ignite interest in genetics with two activities explaining how genes and electric circuits are related.
Gila Monsters and Medicine: Lizard Spit in Your Drugs!
NC Museum of Natural Sciences
Have you ever wondered if you are consuming lizard spit?  No?  Find out why lizard spit is a good thing and learn how it is used to help treat diabetes!
GSK Science in Schools
GlaxoSmithKline
Not to be missed!  Learn about pharmaceutical research and development.
Harnessing Your Brain Power: Find Out How!
Chapel Hill Brain Center
The brain is an amazing organ!  Come learn about neurofeedback, check out some CogMed computer demonstrations, and try some brain manipulatives and brain teasers.
Healthy Lungs, Happy Living
National Institute of Environmental Health Sciences
Keep your lungs healthy! Perform lung capacity measurements and discuss various factors that could affect lung capacity.
Hooray for DNA-extracting Fun!
NC State University Plant Pathology Graduate Student Association
Lucky you!  Come perform some DNA extraction, load gels, and learn about amazing fluorescent bacteria.
How Can We Tell if a River or Lake Is Healthy?
NC State University
Do you know which animals you can find in a river or lake? Come discover all the cool critters living underwater, and learn how scientists use these animals to tell whether a habitat is healthy.
Investigating the Brain with Electrochemistry
NC State University — Sombers Research Group
Drop by to see some basic electrochemistry experiments and a demonstration on how electrochemistry techniques are used in modern neuroscience research. A poster for Sombers Research Group will also be shown.
Lab Blast!
Natural World Investigate Lab
This is an opportunity for scientists-at-heart of all ages, to put on lab coats and use real lab equipment to conduct fun, exciting and possibly messy experiments.  During this wild ride through science, we will explore different phenomena including buoyancy, water tension and gas expansion.  Brightly colored foam tsunamis and loud (controlled) explosions will punctuate this half-hour science experience.
Times: 10:00, 12:30 and 2:30.
Must be 9 years or older to participate. Under 16 must be accompanied by an adult
Limited to 20 participants per class.  Sign up at NRC Front Desk.
Lions, Tigers, and Jerry the Binturong, Oh My!
Conservators Center
Come meet Jerry — a binturong from the Conservators Center in Burlington, North Carolina. Never heard of a binturong? Jerry is excited to make your acquaintance!
Mad Science Super Ball Factory
What starts out as a powder, uses ordinary water to completely change shape and then can bounce around the room? Super-duper Bouncy Balls! Ever wonder how super balls are made? What makes them bounce so high? Join us in the super ball factory and transform special crystals into real super balls you can take home.
Marker Chromatography
NC Museum of Natural Sciences
Are black markers really black? How do trees fight gravity to pull water up into their roots? What's the fastest color in the world? Explore the answers to these questions and more at Marker Chromatography!
Medicinal Microbes
NC State University — College of Sciences
Discover how nature has gifted us important molecules to treat disease and infections, and learn how we use nature's Lego bricks to make new and better drugs.
Microbes: A Farmer's Friend
Novozymes
Make your way to this station with interesting visuals that explain how microbes are used to prevent disease and increase yields.
Microbes All Over
NC Museum of Natural Sciences — Genomics & Microbiology Research Lab
From primates to armpits, the microbiome of living things is an important area of research. Our microbiomes protect us and may have important effects on our health. Come learn more about what this means to each of us and the DNA techniques used to identify this "wildlife" on us.
Mission Critical Operations Simulation
Wake Technical Community College
Play-through this demo of the Mission Critical Operations Simulation, which simulates the work of an Mission Critical Operation Technician in a 24/7 facility.
Modeling the DNA Molecule
NC State University — Osher LifeLong Learning Institute
DNA is a truly extraordinary molecule. It is very thin, very long and performs astounding feats. Using an analogical model, this exhibit explains the size and characteristics of DNA and related cell structures.
The Places You'll Go: Little Fish in the Big Sea
NC State University — Marine Ecology & Conservation Lab
Did you know that some of the largest animals in the ocean begin their lives as small drifting creatures? How do these small animals find their way and live in the deep blue sea? Here, you will get to test your skills in two ways: one in a matching game, and another where you discover which shapes make small animals successful swimmers and drifters.
Plants for Kids
NC State University
Have fun learning about plant biology for elementary school kids!
The Power of Planthoppers
NC Museum of Natural Sciences — Genomics & Microbiology Research Lab
They're small and most people don't notice them, so what's powerful about them? Their effect on plants. These insects suck their food out of plants, and can level a field crop in just hours. If an Asian variety lands in Pennsylvania, it can destroy native fruit crops such as wine grapes. Visit the lab and learn more about these beautiful and powerful creatures.
Robots in Motion!
FIRST North Carolina
Robots built by high school students will be showcasing their ball-throwing prowess.  Visitors will have an opportunity to drive the robots and play ball.
Robotics FTC and EV3s
Cardinal Gibbons High School
Students from Cardinal Gibbons High School Robotics Club will demonstrate different robots. Various robots will be available and students will talk about their experiences with engineering, robotics and other components of STEM (Science, Technology, Engineering, Mathematics).
Science Made Fun!
High Touch High Tech
Explore space mud!

Science of Maritime Archaeology
NOAA's Monitor National Marine Sanctuary
Learn how NOAA's maritime archaeologists use science to discover, explore and document shipwrecks off North Carolina's coast.
Science that Truly Matters
Biogen
Get excited about science through hands-on experiments and demonstrations that will bring North Carolina's largest independent biotechnology company to life. You will get a chance to experience the same tools and techniques that we use to discover, develop, manufacture and commercialize innovative therapies for people living with serious neurological, autoimmune and rare diseases.
Small World, Big Possibilities
Dillard Drive Middle School
Come learn about the small world of nanotechnology and electricity. Learn how we utilize these materials to make the big possibilities of many types of Wearable Devices. Come explore this with hands-on activities!
Solar Observing with Alpha Hydrogen Scope
noon–2pm
NC Museum of Natural Sciences — Astronomy and Astrophysics Research Lab
Join us for some solar observing where we will safely look at a layer of the Sun not visible to the naked eye. We will be using a special H-alpha telescope that blocks out nearly all visible light and allows us to view solar prominences and filaments.
Synthetic Bingo
NC State University — College of Sciences
Place your chips on the synthetic biology activities you would be most likely to fund. Discuss why. Then draw a card with a different person on it. Do you think this person would agree with your choices?
Tree Seeds Make It Big
Agni Institute — WE PLANT it FORWARD
Come create your Long Leaf Pine tree seed kit at the WE PLANT it FORWARD booth.  Make a newspaper pot, seed pocket and soil bag to take home everything you need to grow your own tree from seed. Feast your eyes on your mighty seed that will grow into a 100-foot tree!
Truth Behind Toxicology
NC State University — Toxicology
Truth Behind Toxicology will reveal how much of certain substances are harmful to humans.  Various liquids, vitamins, and chemicals will be highlighted for their effect on people.  The purpose of this exhibit is to help people understand that a substance can be harmful (or not harmful) depending on the dose.
US Army Corps of Engineers – Streams and Wetlands
US Army Corps of Engineers
Use your skills at this interactive exhibit showing regulation of streams and wetlands, wetland functions and bug identification.
Usborne Books and More
Fold and fly a paper airplane!
What Is Biomanufacturing?
NC State University BTEC
Come take a look at green fluorescent protein, how we manufacture it with bacteria, and how we purify it.
Wired Art Sciences
NC State University — College of Sciences
Hands-on games and art sculptures promoting the learning of science through the world of wire art.