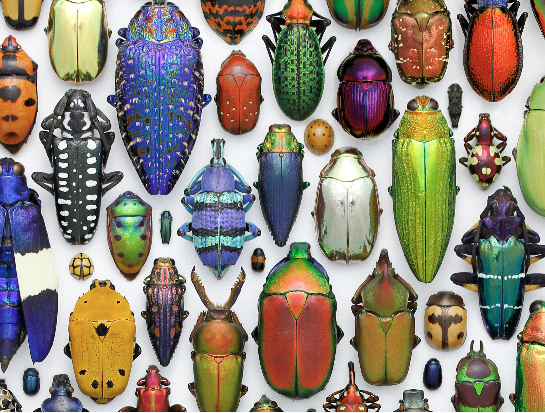 Exhibit Information
FREE ADMISSION FOR MUSEUM MEMBERS
Ticket Details
Members Free

Adults

$10

Senior/Student/Military

$8

Children Ages 3-12

$6

Children 2 & Younger

Free

Groups

$5/person
Group rate of $5/person available for pre-registered parties of 10 or more. Please call the Museum Box Office at 919.707.9950 for details.
---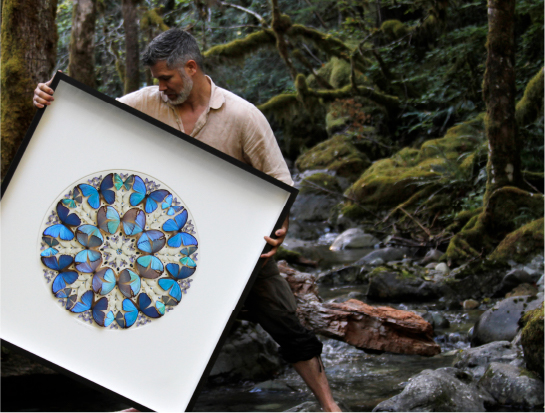 About the Art
Exquisite Creatures is a dialogue with art, nature and science. What is it about the natural world that calls to us? Is it the color of the macaw's feathers? The vibrant sheen of the beetle's carapace? Is it the overwhelming diversity of life, or the repetitive patterns that nature has conjured?
Using organisms and elements as his medium, artist Christopher Marley explores our need to connect with the natural world on a personal level, inspiring biophilia — a love of life. Immerse yourself in a world where order, diversity, symmetry, and balance come to life in vibrant, awe-inspiring displays.
All vertebrates used in this artwork are reclaimed, meaning they passed of natural or incidental causes, most often in captivity. None were killed for this purpose.
---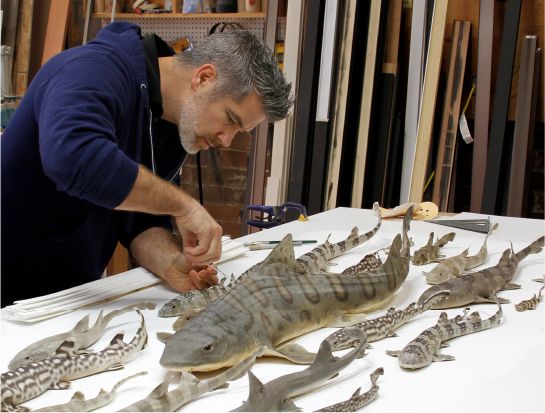 About the Artist
Christopher Marley is an Oregon-based artist, naturalist, and photographer whose work uses preserved specimens to illuminate the incredible diversity of nature. His art attempts to break down the opposition between science and aesthetics, and in doing so to encourage a sense of empathy with those living beings that we encounter in everyday life.
Over the course of his career, Marley has held solo exhibits in a variety of galleries, museums, and retail spaces—including the Stamford Museum of Art, the Houston Museum of Natural Science, and Saks 5th Avenue. He has also published a number of popular books—most notably Pheromone: The Insect Artwork of Christopher Marley and the 2015 New York Times Bestseller Biophilia. He currently maintains studios in Willamette Valley, Oregon and Kuala Lumpur, Malaysia.
---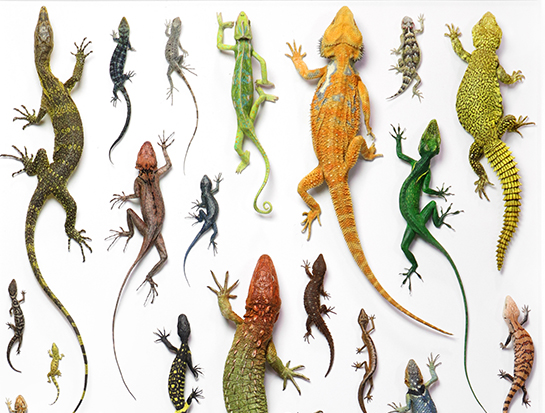 Member Perks
Museum members receive free admission to Exquisite Creatures—come as often as you like! Save 10% in Museum Stores and Cafés, including the new Exquisite Creatures Store.
Member Preview, Friday, October 15, 6-8PM
Enjoy an exclusive sneak peek of the exhibition and an opportunity to meet Christopher Marley to learn more about his preservation techniques and creative inspiration. Registration required. Learn more.
Not a member yet? Join today!
---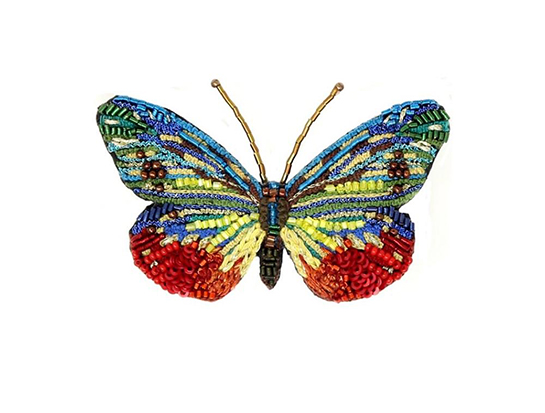 Exquisite Creatures Store
Opens October 16, 2021
Shop unique gifts inspired by the art of Christopher Marley and our love of nature. Select from special exhibition mementos, dazzling jewelry, elegant home décor, eye opening puzzles, engaging toys, handmade gifts by local artists and more. Museum Members save 10%. All purchases support Museum exhibits, programs and collections.
Shop in-person on the 2nd floor of the Nature Exploration Center or online at store.naturalsciences.org. Shipping and curbside pickup available.
---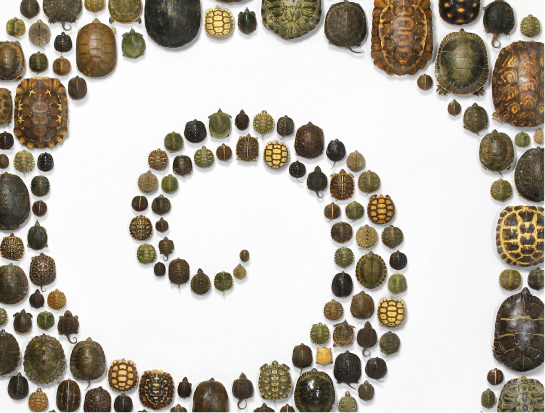 Additional Resources
Love Nature Podcast
The "Love Nature" podcast explores humans' inherent fascination with the natural world by connecting listeners with experts from across fields of science, research, art and more. Listen for lively, passionate discussions as guests share their affinity for nature and their hopes for its preservation. Listeners will find our guests' inspiration infectious, walking away with a deeper understanding of how to better navigate our ever-evolving environment and live more responsibly in it. Join co-hosts Dr. Eric Dorfman, Director and CEO of the NC Museum of Natural Sciences and Dr. Dan Dombrowski, Chief Veterinarian, with featured guests Richard Louv, Christopher Marley and more. Listen today.
Join our mailing list to get updates about this exhibit and other special programs at the Museum.
Click here to read our Frequently Asked Questions.
---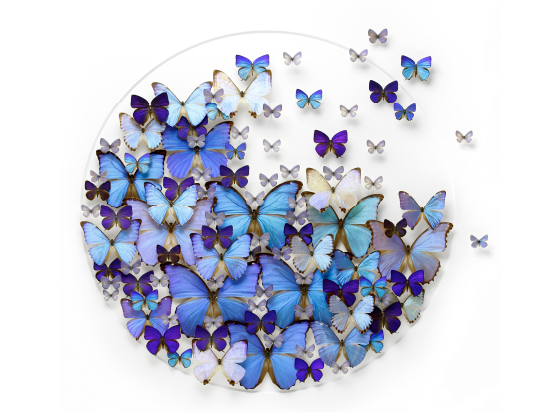 Sponsored By

With additional support from: Our State Magazine, PBS North Carolina and WUNC, North Carolina Public Radio
---