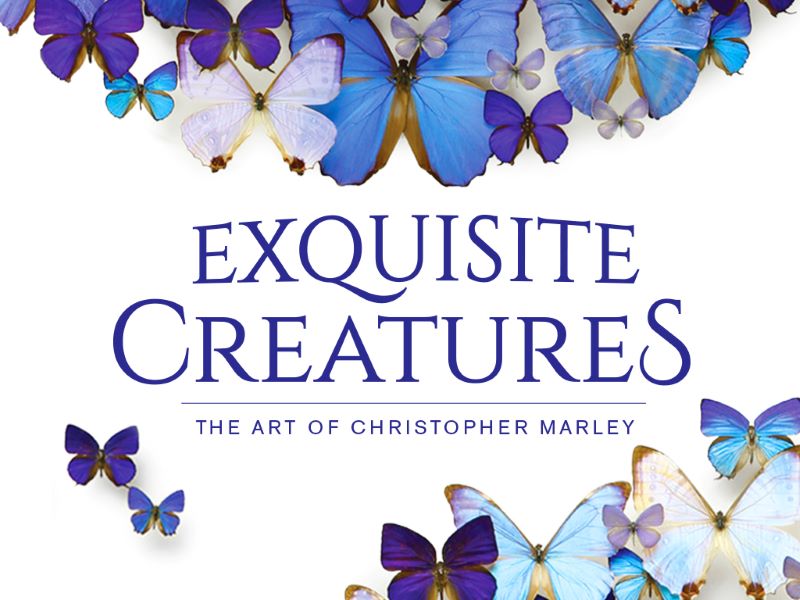 Exquisite Creatures is a dialogue with art, nature and science. Using organisms and elements as his medium, artist Christopher Marley explores our need to connect with the natural world on a personal level, inspiring biophilia – a love of life. Immerse yourself in a world where order, diversity, symmetry and balance come to life in vibrant, awe-inspiring displays.
At this member-exclusive preview, enjoy a sneak peek of the special exhibition and an opportunity to meet Christopher Marley to learn more about his preservation techniques and creative inspiration. Exhibition on public display October 16, 2021 – March 20, 2022.
Current membership and preregistration required. Recommended for ages 11+, but all ages welcome. Not a member yet? Join today!