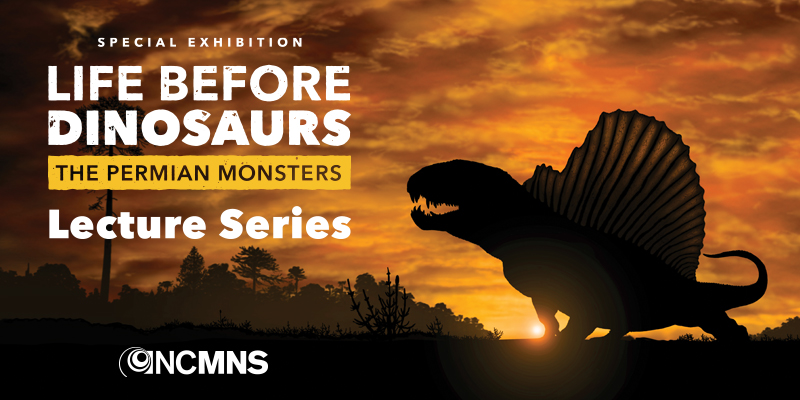 Getting to Know Your Synapsid Ancestors
Before the dinosaurs, the dominant forms of life on land were the synapsids, a group also known as "proto-mammals." This talk will introduce you to some of the strangest and most ferocious synapsids, and detail how these unusual creatures evolved into mammals like ourselves.
This lecture is recommended for all ages.
Tickets are $10/person, per lecture. Add an exhibition ticket and receive $5 off admission to Life Before Dinosaurs: The Permian Monsters. Exhibition open 5–7pm. Lecture begins at 7pm.
With media support from WUNC, North Carolina Public Radio.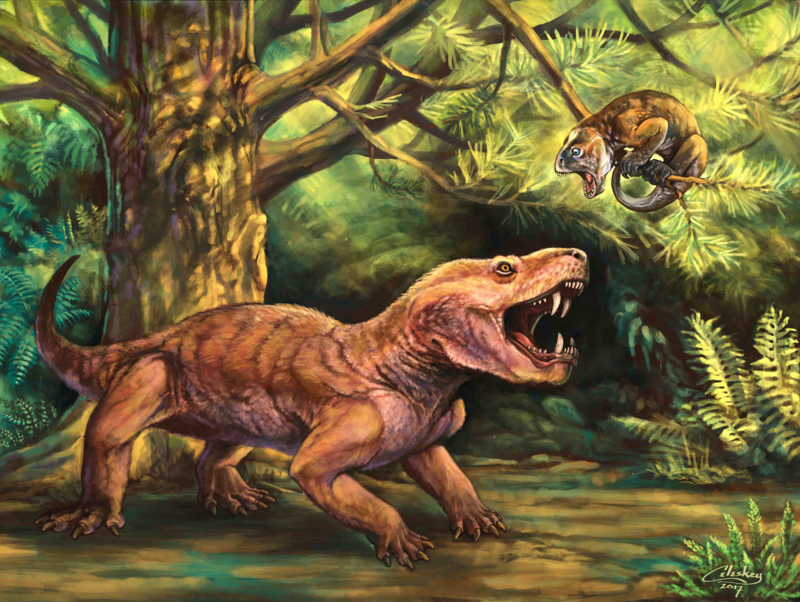 ---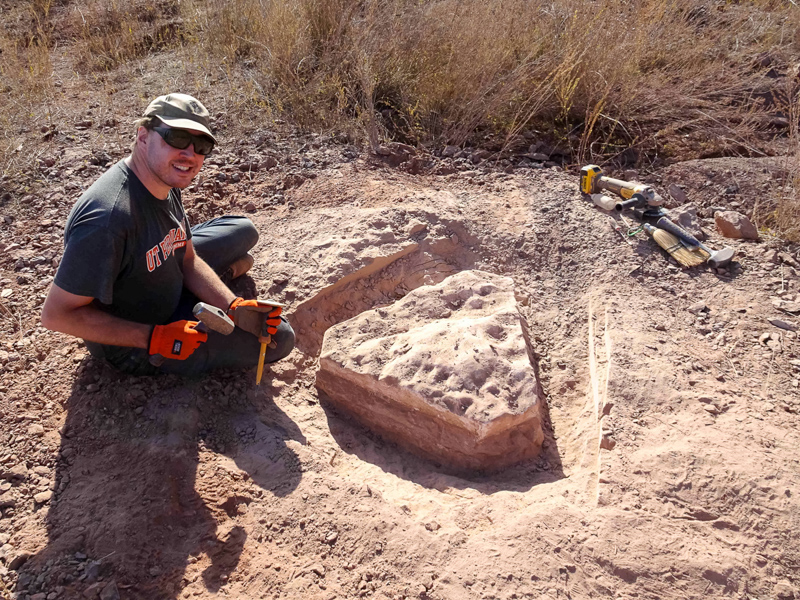 About our speaker
Dr. Christian F. Kammerer
NC Museum of Natural Sciences
Christian Kammerer is NCMNS Research Curator of Paleontology. His research focuses on the origins of mammals and the life of the Permian and Triassic periods.
---
ABOUT THE LECTURE SERIES
Enjoy a series of scientific talks on the diversity of the Permian period and factors that led to the mass extinction. Each month, we will feature a presentation from a renowned scientist (7–8pm) and an evening viewing of the special exhibition Life Before Dinosaurs: The Permian Monsters (open 5–7pm). Other lecture dates:
June 2: Rewiring the Biosphere: Ecosystem collapse and recovery after the Permian Mass Extinction
Dr. Peter Roopnarine, California Academy of Sciences
July 21: Pathologies of the Paleozoic
Dr. Megan Whitney, Harvard University
---