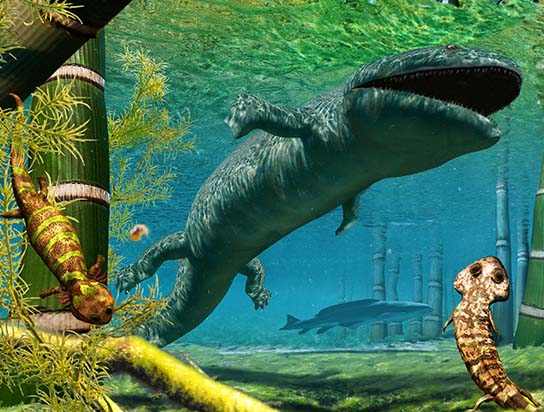 Ticket Information
FREE ADMISSION FOR MUSEUM MEMBERS
Ticket Details
Museum Members

Free

Adult

$10

Senior (65+), Student (13+), Military, with ID

$8

Child ages 3-12

$6

Child 2 & Younger

Free
Paleo Combo: Add a Dinosaurs of Antarctica 3D movie ticket to any regularly priced Life Before Dinosaurs special exhibition purchase for just $3.
Buy Combo Ticket
Group rate of $5/person available for pre-registered parties of 10 or more. Please call the Museum Box Office at 919.707.9950 for details.
---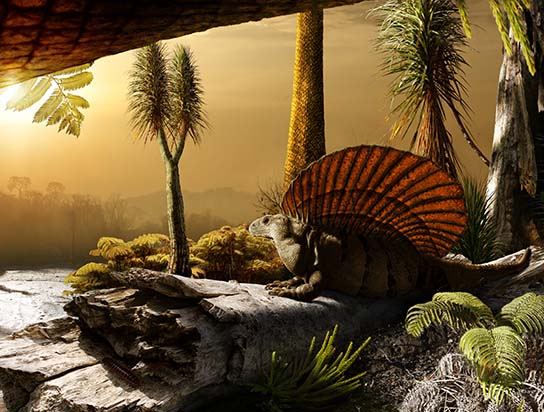 About the Exhibition
Step back in time 290 million years to the age before the dinosaurs. Explore vivid artwork, mounted skeletons, and life-sized models of a giant saber-toothed predator, saw-toothed shark, and many other bizarre creatures that dominated life on land and sea before the most devastating mass extinction the world has ever known.
---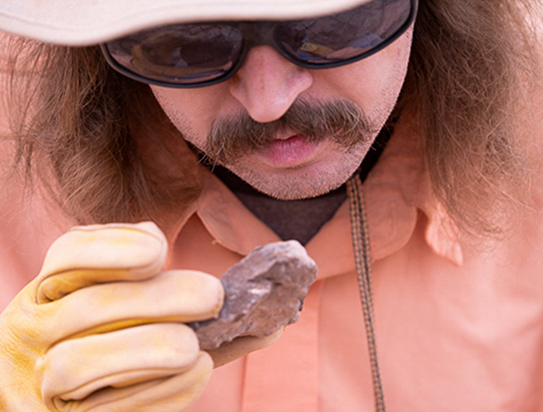 Exclusive Content for our Guests
Here at NCMNS, we have a real-life monster hunter on staff! Our Research Curator of Paleontology, Dr. Christian Kammerer, has traveled the globe in search of Permian fossils, uncovering several rare specimens along the way. Prominent finds include an unusual-looking carnivore whose face was covered in bony knobs, a tiny insect-eater that could fit in the palm of your hand, and a "bulbous" herbivore that may or may not be named after a famous Pokémon.
---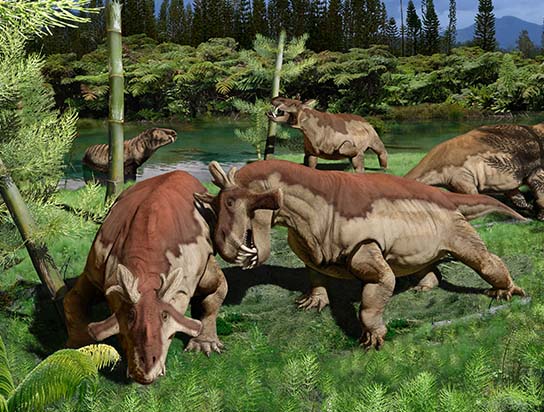 Member Perks
Museum members receive free admission to Life Before Dinosaurs—come as often as you like! Save 10% in Museum Stores and Cafés, including the new Life Before Dinosaurs Store.
Not a member yet? Join today!
---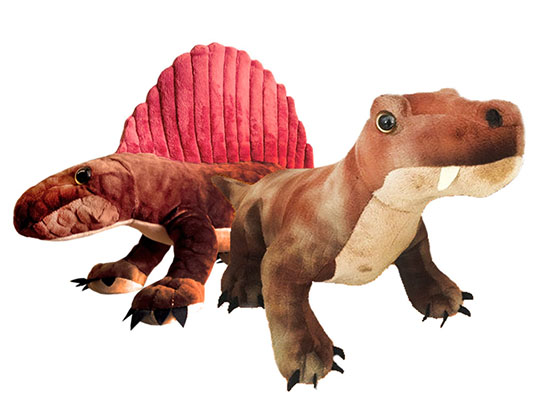 Life Before Dinosaurs Store
Shop unique gifts inspired by the Permian Period and our love of paleontology. Select from special exhibition mementos, prehistoric plush, amber jewelry, brilliant minerals, elegant home décor, engaging toys and books, handmade gifts by local artists and more. Museum Members save 10%. All purchases support Museum exhibits, programs and collections.
Shop in person on the 2nd floor of the Nature Exploration Center or online at store.naturalsciences.org. Shipping and curbside pickup available.
---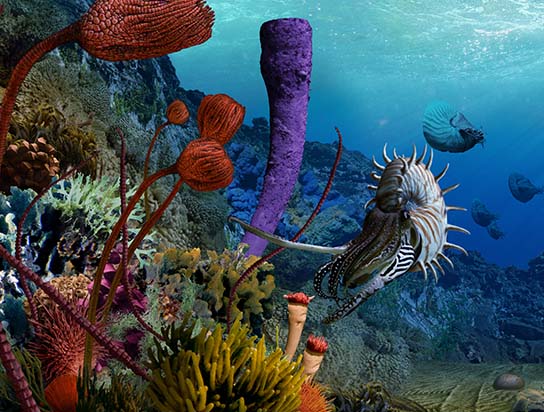 Special Events
Permian Monsters Lecture Series
Enjoy a series of scientific talks on the diversity of the Permian Period and factors that led to the mass extinction. Each month, we will feature a presentation from a renowned scientist (7–8pm) and an evening viewing of the special exhibition (open 5–7pm). Tickets are $10 per lecture. Add an exhibition ticket and receive $5 off admission to Life Before Dinosaurs.
With media support from WUNC, North Carolina Public Radio.
---
June 2: Dr. Peter Roopnarine, California Academy of Sciences
The end-Permian mass extinction was the largest in the entire fossil record. Discover the tremendous changes of biodiversity that took place and learn how ecosystems collapsed and developed anew.
---
July 21: Dr. Megan Whitney, Harvard University
Fossils tell us the story of our evolutionary past. Explore how we study disease in the fossil record and highlights of some of the rare and exciting finds that can tell us about modern-day disease.
---
August 11: Dr. Christian Kammerer, NC Museum of Natural Sciences
Before the dinosaurs, the dominant forms of life on land and sea were the synapsids — a group also known as "proto-mammals." Learn about some of the strangest and most ferocious synapsids and how these unusual creatures evolved into mammals like us.
---