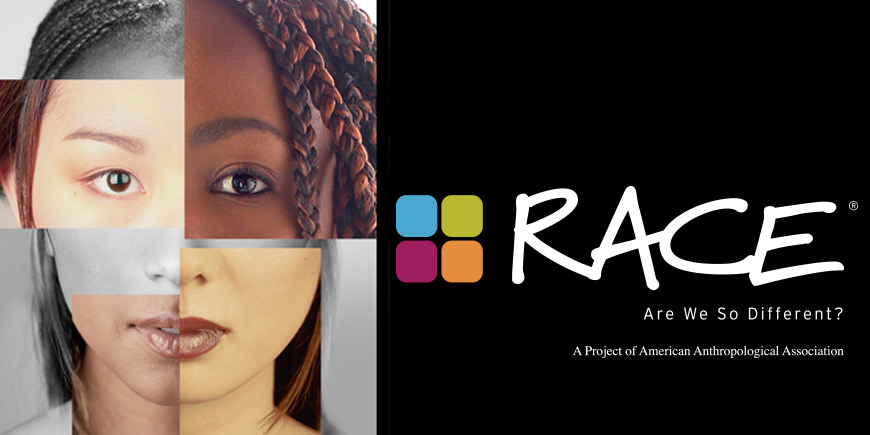 "Race: Are We So Different" was hosted at the NC Museum of Natural Sciences from April 22-October 22, 2017. Throughout the six months, and enhanced by special programming, including cultural conversations, the Rhythm of Race special event, and a series of presentations discussing the topic of Race in our everyday lives, this exhibit reached nearly 85,000 individuals.
The topic of Race, how it impacts each of us individually, and the society in which we live, does not end when the exhibit leaves Raleigh, however. Below are videos of the excellent and varied RACE Speaker Series, along with a Discussion Guide. The Guide is a tool for a group activity and discussion, designed to help you begin the conversation about multiculturalism and diversity by assessing each one of these videos. These resources are available for free to the public thanks to the vision and generous support of the Burroughs Wellcome Fund.
Additionally, the Museum is searching for community members and leaders to apply to be part of a Diversity Forum; a venue for those members to provide thoughtful insight and feedback into all the Museum has to offer as it relates to race, diversity, inclusion and accessibility topics.
Information for these resources can be found below.
Closing the RACE Gap: A Discussion on Health, Wealth, Education and Media
Discussion Guide
---
No More Hidden Figures: STEM Diversity in the 21st Century
Discussion Guide
---
The Future of STEM: Back-to-School Minority Opportunity Fair
Discussion Guide
---
(W)rap on Race: Where Do We Go from Here?
Discussion Guide
---
Science Cafe: Coffee Economics
Discussion Guide
---
Race Speaker Series Discussion Guides
Discussion Guide
Discussion Guide Key
---
Museum's New Diversity Forum:
The Museum is seeking diverse community leaders to be part of a Diversity Forum in 2018.
A small group of select community leaders and representatives will come together to form a Diversity Forum for the NC Museum of Natural Sciences. This forum will be designed to elicit honest, constructive feedback through reflective conversations and evaluations of various aspects of the NC Museum of Natural Sciences with perspectives from diverse ethnic and cultural communities, the LGBTQ community and their allies, and the disability and accessibility communities. If you are interested in receiving an application to be part of this forum, please contact Albert Ervin, Head of Member and Visitor Services, at albert.ervin@naturalsciences.org.
---
ACCESSIBILITY
The Museum is dedicated to welcoming all members of the community as visitors, volunteers, docents, interns, employees, and donors, and to lead the way in being a fully accessible institution. In 2013 the Museum created and implemented a first-of-a-kind conference for students with disabilities interested in pursuing careers in science, technology, engineering or math (STEM), in collaboration with SAS Institute Inc. This annual event has already been replicated by several other science centers across the country. Bimonthly guided tactile tours of the Museum provide visitors an opportunity to experience the Museum more fully than might be the case without these tours. Additionally, the Museum offers a fully accessible app to increase independent navigation and a pre-visit planning experience for visitors benefiting from these accommodations for their visit.
Through these efforts, the Museum received recognition from the City of Raleigh Mayor's Committee for Persons with Disabilities with the Ken Franklin Citizen Involvement Award in 2014. Embracing inclusion as a core value, the Museum makes every effort to ensure that every interaction with us is a rewarding experience.