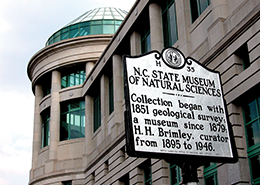 NATURE EXPLORATION CENTER
11 West Jones Street
Raleigh, NC 27601
Phone: 919.707.9800
Featuring an array of permanent and special exhibits, live programs and educational films that appeal to audiences of all ages, the Nature Exploration Center encourages visitors to explore the natural world and their connections to it.
---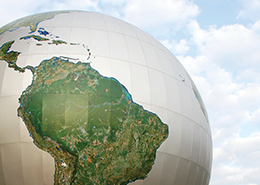 NATURE RESEARCH CENTER
121 West Jones Street
Raleigh, NC 27603
Phone: 919.707.9800
Monday–Wednesday, Friday & Saturday: 9am–5pm
Thursdays First Fridays: 9am–9pm
Sunday: noon–5pm
The Naturalist Center and iLabs close one hour before the rest of the Nature Research Center.
The Naturalist Center is closed to the public on Mondays.
With state-of-the-art laboratories, research opportunities, interactive exhibits and live presentations given by top scientists, the Nature Research Center makes science a tangible and enjoyable experience and helps visitors understand the practical applications of science in their daily lives.
---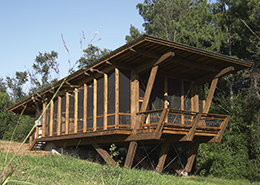 1671 Gold Star Drive
Raleigh, NC 27607
Phone: 919.707.8888
Monday–Saturday: 9am–4:30pm
Sunday: noon–4:30pm
Prairie Ridge Ecostation is the Museum's off-site field station where teachers, students and the general public can learn about sustainable living and experience the natural world. The site features 38-acres of restored prairie, lowland forest and wetlands through which several hiking trails intersect.
---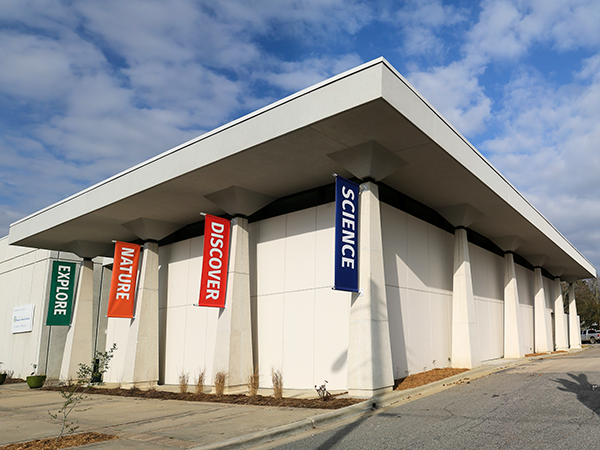 415 South Madison Street
Whiteville, NC 28472
Phone: 910.914.4185
Tuesday–Saturday: 9am–5pm
The NC Museum of Natural Sciences at Whiteville features a selection of permanent and interactive exhibits, educational films, and hands-on learning areas both indoors and out that connect the Museum to Southeastern North Carolina.