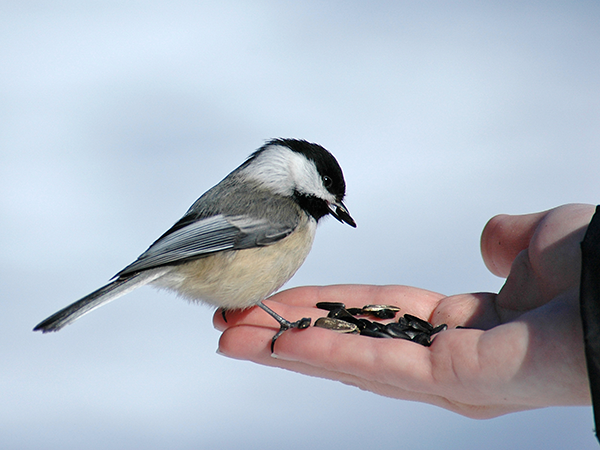 You can make a Difference!
Help Friends of the Museum in its effort to support the North Carolina Museum of Natural Sciences. Your charitable contribution supports groundbreaking research, exceptional exhibits, mind-opening programs and educational events which have inspired nearly three million visitors since the opening of the Nature Research Center.
---
Annual Fund
The Annual Fund provides operating support for Friends of the Museum above and beyond membership dues. Annual Fund donations are used where they are most needed — from providing staff to administering education and research grants to bringing in special exhibitions that further the Museum's mission.
---
Brimley Society - $1000 and above
The Brimley Society, named after the founding fathers of the North Carolina Museum of Natural Sciences, celebrates the Museum's remarkable success and its ambitious vision for the future. Proceeds from the Brimley Society sustain the Friends of the Museum's support for educational programs, research and exhibits.
Brimley Society members receive an array of benefits in appreciation of your support. Visit Brimley Society for more information about the Society and its benefits, or contact Sarah Lowder at 919.707.9826, or sarah.lowder@naturalsciences.org.
---
Donor Walk Spot
Count yourself among North Carolina's natural treasures by having your name permanently inscribed on the Museum's Donor Walk, a low wall of North Carolina granite located outside the North Carolina Museum of Natural Sciences.
Each $100 donation will include an engraving of one line of up to 25 characters. Add your inscription text to the Additional Information box on the Donation Form. You can also purchase two lines of 25 characters each for $200, or three lines of 25 characters each for $300.
---
Educators of Excellence Fund
The Educators of Excellence Fund empowers educators by improving their teaching skills and inspiring them to remain committed to the profession of teaching.
The Fund:
Provides a stable funding source for the Museum to continue and to expand opportunities for experience-based teacher education.
Enables outstanding educators to experience the natural world firsthand.
Teaches students about our many ecological connections to the rest of the world by informing and empowering their teachers.
Maintains a network for exceptional educators across the state for support and continued learning.
Become a Supporter of Excellence! Gifts of $1,500 (may be paid over three years) include recognition as a Supporter of Excellence in the Educators of Excellence Fund brochure and on the Educators of Excellence program application. For information, please contact Liz Baird (liz.baird@naturalsciences.org) at 919.707.9893 for information.
Donate to the Educators of Excellence Fund
---