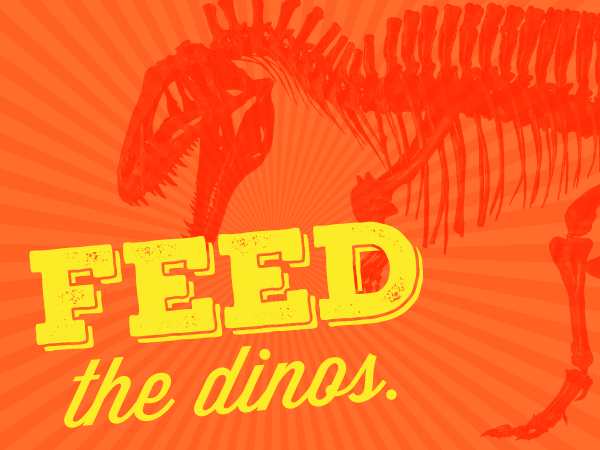 AMAZING THINGS HAPPEN WHEN YOU FEED THE DINOSAURS.
Spectacular exhibits, like our famous Terror of the South dinosaur exhibit, need your support - and so do the extraordinary research labs, live animals, educational programs, and collections that make your Museum one of a kind.
---
You can make a Difference!
Help Friends of the Museum in its effort to support the North Carolina Museum of Natural Sciences. Your charitable contribution supports groundbreaking research, inspiring exhibits, mind-opening programs and educational events which have inspired on average nearly one million visitors each year since the opening of the Nature Research Center.
---
Annual Fund
The Annual Fund provides operating support for Friends of the Museum above and beyond membership dues. Annual Fund donations are used where they are most needed — from providing staff to administering education and research grants to bringing in special exhibitions which further the Museum's mission.
---
Brimley Society - $1000 and above
The Brimley Society, named after the founding fathers of the North Carolina Museum of Natural Sciences, celebrates the Museum's remarkable success and its ambitious vision for the future. Proceeds from the Brimley Society sustain the Friends of the Museum's support for educational programs, research and exhibits.
Brimley Society members receive an array of benefits in appreciation of your support. Visit Brimley Society for more information about the Brimley Society and its benefits, or contact Sarah Lowder at 919.707.9826, or sarah.lowder@naturalsciences.org.