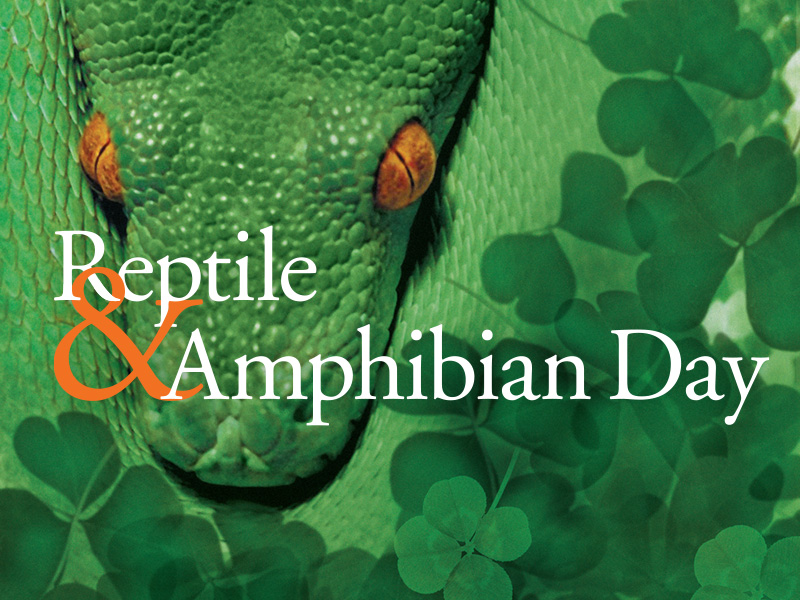 Saturday, March 14
9am-5pm
Come out to the Museum to celebrate the twenty-fifth annual Reptile and Amphibian Day, the nation's largest and most popular event dedicated to hopping, slithering, crawling critters!
There will be presentations in the Daily Planet Theater and the Windows on the World stage throughout the day, as well as dozens of exhibits featuring live animals, crafts and activities! This event is perfect for all ages — from the youngest tadpoles to the oldest tortoises.

Sábado, 14 de Marzo
9am-5pm
¡Venga al Museo a celebrar el vigésimo quinto Día Anual de los Reptiles y los Anfibios, el evento más grande y popular del país dedicado a esas pequeñas criaturas que saltan o se arrastran!
Contaremos con presentaciones especiales durante todo el día en el Daily Planet y en Windows on the World, así como decenas de estaciones con animales vivos, manualidades y actividades! Este evento es perfecto para todas las edades, desde los renacuajos más jóvenes hasta las tortugas con más años.
Aunque el "Reptile & Amphibian Day" es enteramente en inglés, disponemos de un gran número de voluntarios bilingües repartidos por todo el evento. Busquen en sus camisetas los pines con los diferentes idiomas. Si desea más información en español sobre el Triangle SciTech Expo, por favor póngase en contacto con Hugo Romero-Sanchez en hugo.sanchez@naturalsciences.org o en el 919.707.9965