All activities are from 7–10pm unless otherwise noted.
FIRST FLOOR, NATURE RESEARCH CENTER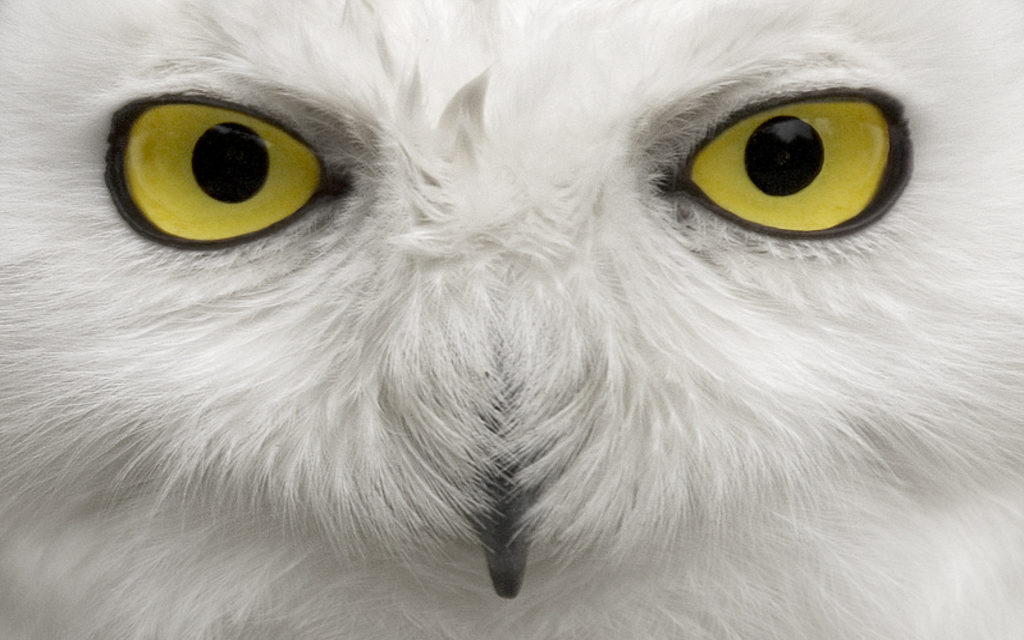 6:30-8:30pm: Meet the Owls of Hogwarts
Front Entrance
Piedmont Wildlife Center
7:30pm: Scuba Spells
Learn how wizards breathe underwater during our live tank dive inside our 10,000-gallon saltwater aquarium.
NCMNS Living Collections
7:30pm & 8:30pm: Take Your O.W.L.S. Trivia
Daily Planet Café
Assemble your team and prepare for a battle of wits. Teams will compete against one another for prizes and bragging rights.
Dancing in the Globe
SECU Daily Planet Theater
Enjoy Harry Potter movie scores and clips early in the evening. As the night progresses, the globe will transition to a dance party, featuring DJ Al-Ski Love of SPIN.
Defense Against the Dark Arts: Imperius Curse
Science or magic? Learn how the NC State iBionicS Lab uses the Imperius Curse to turn ordinary cockroaches into heroic "BioBots."
NC State University, Search and Rescue Insect BioBots
Wizards Duel: Mindflex
Challenge your fellow wizards to a magical duel of concentration. Use your powers to levitate a ball into the opposing wizard's zone to claim victory.
Costume Contest
It's Halloween! Come dressed as your favorite character from the Harry Potter universe and win cool prizes. Grand prize is a VIP Tour of New Belgium Asheville for you and a guest, including a one-night hotel stay. New Belgium will draw back the curtains — nothing will be off limits. Get a chance to see the brewing process from start to finish and try all of their tasting beers along the way. Second and third place winners will receive New Belgium swag bags with a T-shirt, hat and other goodies. All costumes are welcome. Prizes awarded to Harry Potter universe-themed characters. Must register and be present to win. Winners will be announced at 9:30pm. Costume and mask policy.
Sponsored by New Belgium Brewing
Order of the Phoenix
Learn how you can join the Museum's own Order to make a difference at the Museum and in the community — become a Catalyst! Sign up for Out-of-Bounds Tours of the Museum's Forbidden Forest.
Battle of Hogwarts
It's time to choose your side. Are you a Death Eater or do you fight with the Order of the Phoenix? Get your temporary tattoo and display your allegiance.
Sorting Hat
Don't know your house? Come get sorted!
Free the Elves Clothing Drive
Bring new socks or new/gently used children's clothing to support Note in the Pocket, a Wake County nonprofit delivering clothes to grade school students in need. Put your donations in your Hogwarts House bin of choice. The House with the most donations wins the Hogwarts House Cup!
Note in the Pocket
SECOND FLOOR, NATURE RESEARCH CENTER
Fantastic Beasts: Here You Find Them
The Naturalist Center
Meet some of the animals — living and not — that inspired the creatures from the Harry Potter series.
Flourish & Blotts Bookstore
Enjoy trivia, win prizes, purchase magical merchandise and pick up a free book coupon (while supplies last!).
Dog-Eared Books
Messages to Tom Riddle
Immersion Theater
Leave a message to Tom Riddle that only you can see!
Wormtail's Demise
Biodiversity Research Lab
Learn about all things rat. Watch researchers prepare and examine rat study skins, and examine skulls and more.
THIRD FLOOR, NATURE RESEARCH CENTER
Bertie Bott's Every Flavour Cheese
Genomics & Microbiology Lab
Cheese Alive! Check out strange cheese, moldy cheese, and a cheese cauldron. Challenge your Potter partner to a smell-off, and share your taste in cheese.
Wandcraft 2.0
Visual World Investigate Lab
Watch 3D printers whir to life creating the perfect wand. Grab your wand and cast a virtual spell with augmented reality.
Potions
Micro World Investigate Lab
Slime, witches' brew, and duct tape wands.
Astronomy
Astronomy and Astrophysics Research Lab
It's your first year at Hogwarts and Astronomy is required. Meet Museum astrophysicists in the Astronomy and Astrophysics Research Lab to hear about the astronomical connections of Halloween, and learn more about stars, planets, moons and beyond.
FOURTH FLOOR, NATURE RESEARCH CENTER
The Leaky Cauldron
Put your Potions skills to the test. Join Jared and Chris from New Belgium Brewing as they demonstrate how to create delicious drink concoctions by blending beers. Enjoy samples and recipes to try at home.
New Belgium Brewing
Gryffindor Common Room
Environmental Conference Center
Gryffindor just won the Quidditch Cup, and there's a party in the Common Room! Speak the password to the Fat Lady to challenge your friends to a game of Quidditch Pong, race to collect the sword of Gryffindor or chill with our magical pets.
Fantastic Celestial Tour
Rooftop Terrace
Hogwarts Astronomy Professor Aurora Sinistra will favor the 4th floor observing deck with 4 astronomers from the RAConian Diaspora (Raleigh Astronomy Club). Witness their prowess and mastery of the heavens as they ply their craft to guide you on a celestial tour of the heavenly realms. Observe the two great lights that guide the Great Swan Cygnus to its southerly abode. Feel the mighty power of Hercules as he wields the great cluster against evil forces in the nether realms. Explore the mysterious ring of Lyra and dance with Andromeda and she rises to grace the night in resplendent glory!
Raleigh Astronomy Club
FIRST FLOOR, NATURE EXPLORATION CENTER
7–7:45pm, 8:30–10pm: Roaming Close-up Magic
Throughout venue
8pm: Live Magic Show
8pm, WRAL 3D Theater
Raleigh magician Shaun Jay pays tribute to the boy wizard with a live magic performance in our WRAL 3D Theater. In full Griffyndor garb, Shaun Jay will treat you to incredible feats of real magic, including levitation, mind reading, keys to the Chamber of Secrets and more. When not on stage, catch Shaun Jay as he visits guests throughout the Museum, performing close-up magic right under their noses.
Raleigh Corporate Magician Shaun Jay
Live Music with Loos Change
Natural Treasures Gallery
Quidditch
Bicentennial Plaza
Grab your broom and stop by our pitch for a pickup game of Quidditch. Learn strategies for shooting quaffles, throwing bludgers and chasing down the infamous golden snitch. Learn to play Quidditch with the coaches of the NC State Club Quidditch team! This unique co-ed full contact sport is sweeping the nation, from the high school level all the way up to the Major League – even an international World Cup, featuring nearly 30 teams.
NC State Quidditch Alumni
Meet Your House Mascot
Gryffindor has the lion, Slytherins love the serpent. Hufflepuff has a badger, and Ravenclaw went with an eagle (not a raven?). Find your House Table and get to know your house mascot.
Crude Potion-making
Craft delicious (and possibly frightening) elixirs using locally made cocktail bitters, shrubs, and Halloween candy pairings with Crude Bitters and Sodas.
Crude Bitters and Sodas
Invisibility Cloaks: Movie Magic
Try on our Invisibility Cloak and watch yourself disappear using the magic of green screen technology.
Free the Elves Clothing Drive
Bring new socks or new/gently used children's clothing to support Note in the Pocket, a Wake County nonprofit delivering clothes to grade school students in need. Put your donations in your Hogwarts House bin of choice. The House with the most donations wins the Hogwarts House Cup!
Note in the Pocket
The Magic of Textile Coloration
Discover the magic of dye chemistry and learn how different light sources and weaving techniques can alter how we see color in fabrics.
NC State College of Textiles
SECOND FLOOR, NATURE EXPLORATION CENTER
Herbology
See, touch, taste and smell edible plants and learn about their uses in spells in different cultures throughout the centuries.
Piedmont Picnic
Transfiguration Year 1 with Professor Warren
Learn to turn water into wine.
UNC Warren Lab
Transfiguration: Dragon Breath
Remembrall Memory Game
Test your memory in this challenge!
THIRD FLOOR, NATURE EXPLORATION CENTER
Out of Bounds!
Tour of the Forbidden Forest
Ignore Dumbledore — we're going into the Forbidden Forest for a rogue Museum tour, learning the arcane stories within deep dark dioramas. Chris the Fake Centaur will be your guide out-of-bounds on the closed-off third floor. Space is limited. Catalyst members get priority registration.
FULL! Pre-registration required. Check in at the Order of the Phoenix table, NRC first floor.