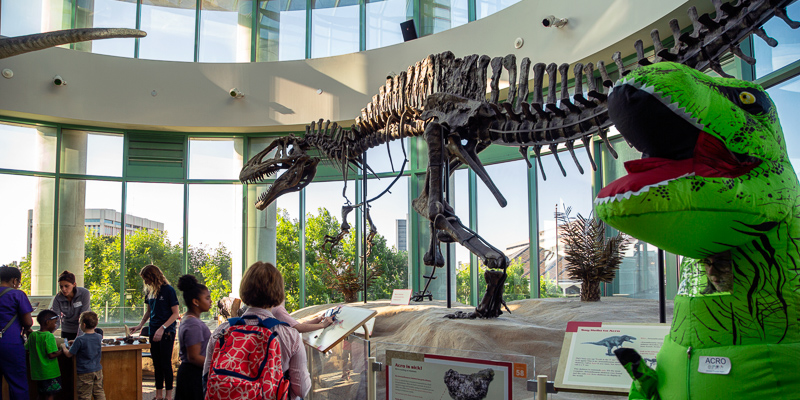 ---
Join us in celebrating the long-awaited return of our sensory-friendly events!
For families and visitors requiring special accommodations, the NC Museum of Natural Sciences will open on Monday, April 3, 2023, from 1:00pm to 4:00pm to offer a quieter, sensory-friendly afternoon. There will be plenty of fun activities, scientists, and live animals.
Explore the science behind natural weather phenomena like hurricanes, tornadoes and thunderstorms while learning about the game of hockey. Our theme is Hurricanes and Hockey, inspired by our sponsorship by the Carolina Hurricanes hockey team. We will have science tables and activities for everybody!
This event is perfect for all ages and ability levels.
Visiting public spaces, like a museum, can at times prove challenging to people with autism or a disability that creates a sensitivity to sensory input. Large crowds and loud noises can be barriers to some experiences. In keeping with the Museum's commitment to inclusion and accessibility, Sensory Friendly Afternoon aims to remove those barriers.
Registration for the event is optional but highly encouraged due to limited capacity. As an extra incentive, those who register will receive a schedule of event activities and other preparatory materials such as social stories and sensory maps one week in advance.
ACCESSIBILITY
This event will allow visitors to experience science in a peaceful and private environment. Our event will include:
Modifications to sound and lighting
Noise-canceling headsets
Access to quiet area
Sensory fidget items
Assistive listening devices
More information about accessibility at the Museum
VENUE
The event will take place inside the Nature Exploration Center (NEC). The first and second floors will be dedicated to exhibits and activities, while the third and fourth floors will be open to guest exploration.
---
MOVIE SCREENING
The Mighty Ducks (1992)
3:30pm in the WRAL 3D Theater (NEC, 1st floor)
Inspired by our sponsor, the Carolina Hurricanes, we will be showing "The Mighty Ducks," a family-friendly comedy about the sport of hockey. The screening will take place in the WRAL 3D Theater on the first floor of the NEC.
Note: Theater lights will be on during the movie and the sound will be softer than in a regular movie theater.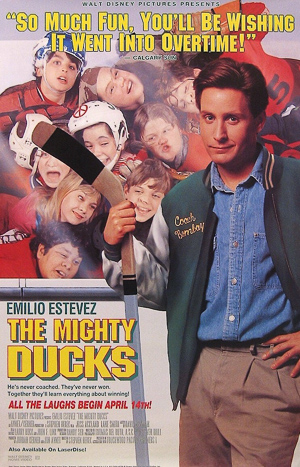 ---
PARKING
Parking will be available in several public pay parking decks within walking distance of the Museum. Downtown Parking Map.
An above-ground lot is located one block east of the Museum, with entrances on Jones and Edenton Streets.
Limited metered parking is available along Jones and Edenton Streets.
Note: Parking rates at all Downtown State Government Complex parking facilities are $2/hour.
This event is made possible by the Carolina Hurricanes Foundation