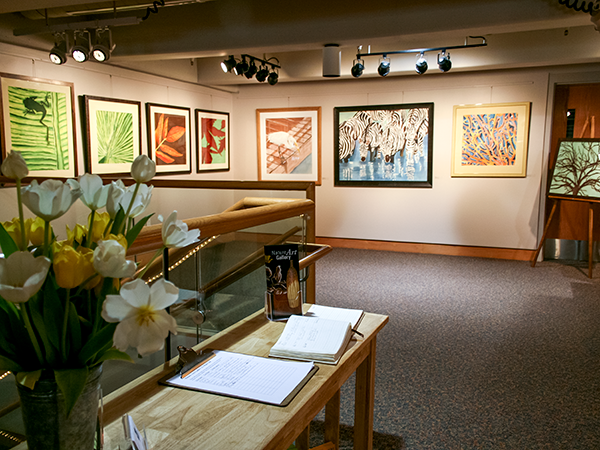 A Regional Showcase
The Nature Art Gallery is located on the mezzanine level of the Museum Store and features original nature-themed art. All exhibited art is for sale.
The main gallery showcases regional artists' two and three-dimensional arts and crafts — hand blown glass, NC pottery (including Bulldog Pottery), wildlife photography, lithographs and paintings. The secondary gallery features a single artist each month in a juried exhibition of their most recent work. Opening receptions are held during the Museum's First Friday events. For more information call 919.707.9854.
---
Featured Artist
Moments of Eternity by Mark Stephenson
August 7–31, 2015
Opening reception First Friday, August 7, 6–8pm
The oil paintings in "Moments of Eternity" are inspired by the writings and philosophy of Henry David Thoreau, which parallel Stephenson's philosophy as a painter.
"When you are motionless in nature and become one with it, you gain Nature's trust," says Stephenson. "The hidden reveals itself: a great horned owl lights on a limb just above your head, a herd of dairy cows part as they pass you on their way to be milked, the animals and insects, the trees, grass, and rocks awaken and you realize it is all one life consisting of uncountable manifestations - and you are one with it. This is ultimately why I paint landscapes. It is a never ending process. All of nature is beautiful and inspiring."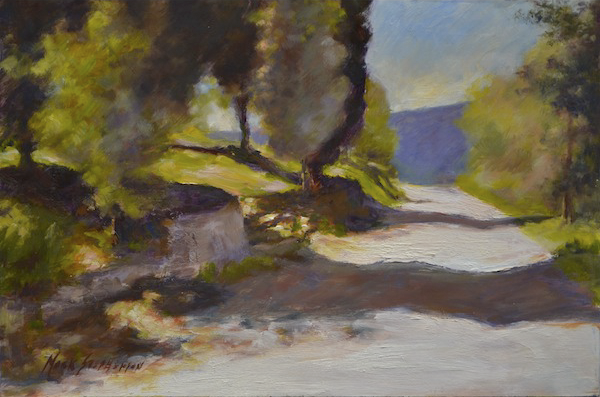 ---
Exhibition Schedule
August 7-31: Mark Stephenson
September 4–27: Raleigh, Naturally: Artwork by Vicki Rees
October 2–November 1: Wings: Artwork by Barbara Rohde
November 6–29: The Nature Series: Artwork by Ellen Gamble
December 4–January 31, 2016: Artwork by Sharron Parker
Accessibility Note: The Nature Art Gallery is only accessible by stairs. For each exhibition all art will be photographed. Staff will bring individual pieces to the main floor of the Museum Store as requested.