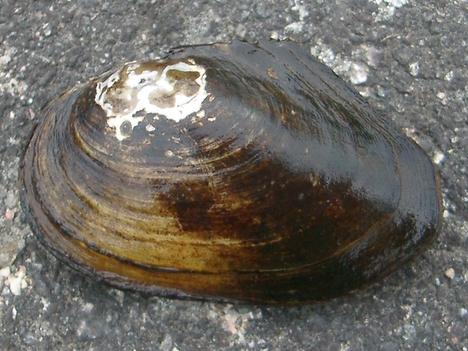 Bivalves, Collaboration, Conservation Reports, and Collection Management
Research on freshwater mollusks can be divided into three geographical regions, North Carolina, North America, and International. We are currently editing a workbook on the freshwater mussels of North Carolina and adding new information and pictures to expand the coverage and detail. A species in the genera Elliptio, Lampsilis and Alasmidonta occurring in North Carolina is the subject of recent genetic research. We were recently awarded funding to examine the taxonomic status of the Waccamaw Fatmucket, Lampsilis fullerkati, from Lake Waccamaw, NC.
North American research centers on both freshwater gastropods and bivalves. Prominent among recent publications are two list and conservation status reports. The first focuses on the freshwater gastropods of the United States and Canada, 53 species occur in North Carolina. Freshwater bivalves of Canada, United States and Mexico, with about 65 species in North Carolina, are the focus of the second.
Active domestic collaborations include the development of a type catalog of the family of Freshwater Periwinkles, Pleuroceridae covering about 850 names that will lay the ground work for a complete taxonomic revision of this important family. Late Cretaceous freshwater bivalves of the western United States are the subject of collaboration with the University of North Dakota.
Research on the international level includes several collaborative projects including a new look at the subfamily and tribe level classification of the Unionidae based on DNA sequence data [ca. 20 international collaborators]. This same group is also working on a conservation assessment of the freshwater bivalve fauna of Asia. We are currently describing a new species of freshwater mussel from Vietnam and developing a checklist of freshwater mussels of Vietnam with Dr. Do Van Tu of the Institute of Ecology and Biological Resources, Vietnam Academy of Science and Technology, Hanoi. With a colleague in Belgium, we are researching the Triassic to Late Cretaceous freshwater bivalve fauna of Africa.
Collection oriented work covers verifying the identification of USFWS petitioned species to be databased from the Athearn and New Mexico collections. This work is being funded by USFWS. We are funded by NCWRC to database NC aquatic mollusks again this year. The taxonomy used in the collection is under revision and the databasing of the Hugh Porter collection is moving forward. The Athearn freshwater bivalve collection has been organized in 24 cabinets and the New Mexico collection has been unpacked, all the alcohol preserved lots have been rehoused. The dry lots in the NM collection are arranged in drawers but still remain in their plastic bags awaiting transfer to archival trays.
Researchers
Collections
Laboratories