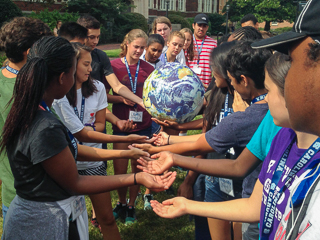 GRADES 9–12 (IN 2020-2021 SCHOOL YEAR)
HELD IN RALEIGH AND WHITEVILLE, NC
Youth Engaged in the Science of Resilience (YES-Resilience) Teen Climate Ambassadors is a free, yearlong youth STEM enrichment program in which students will explore the local impacts of climate change in their community. Teen Climate Ambassadors will investigate strategies for increasing community resilience through field experiences, hands-on activities and experiments using cutting-edge science and technology.
The NC Museum of Natural Sciences in partnership with the UNC Institute for the Environment will host two groups of Teen Climate Ambassadors; one at the Museum in downtown Raleigh, NC, and one at our rural branch in Whiteville, NC. Programming will occur during virtual and in-person sessions (as health guidelines allow) beginning in August, 2020. Each group will consider how the impacts of climate change will affect their local communities, both urban and rural, and will design and implement community action projects in their area. Students will receive a modest stipend after completing the program, and transportation assistance is available as needed.
Teen Climate Ambassadors will commit to attending monthly evening webinars and Saturday/teacher workday experiences during the 2020-21 school year.
Virtual orientation session August 29th, 2020
At least two of four academic year events (these events will take place on Saturdays, teacher workdays or non-religious school holidays. Currently, dates include September 12 and November 11, 2020. Spring, 2021 dates are yet to be determined).
Monthly webinars (times TBD based on student availability)
Three-day Summer Institute in June, 2021 (dates TBD based on student availability)
Deadline Extended: Applications for the 2020–21 school year are now open! To apply, complete the student application form and have a teacher complete the recommendation below:
Teen Climate Ambassador Student Application Form
Teen Climate Ambassador Teacher Recommendation Form
This program is open to rising 9th–12th graders. Female, nonbinary and minority students belonging to groups under-represented in the sciences are especially encouraged to apply.
Please note that we must receive both forms by the deadline of 11:59 p.m. Monday, June 15th, 2020 for your application to be considered. We will begin reviewing applications and will invite top applicants in for group interviews after the deadline.
Our application-based programs are competitive, and we typically receive more applications than we can accept. If selected for the program, you will be expected to uphold the time commitment described above and attend orientation, the Summer Institute and all academic year commitments. Failure to do so may result in removal from the program. Stipends will be distributed only to students who successfully complete the program.
In partnership with: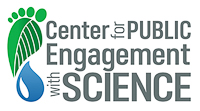 Sponsored by: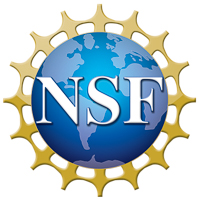 ---
Staff