For immediate release ‐ September 23, 2021
Contact: Jon Pishney, 919.707.8083. Images available upon request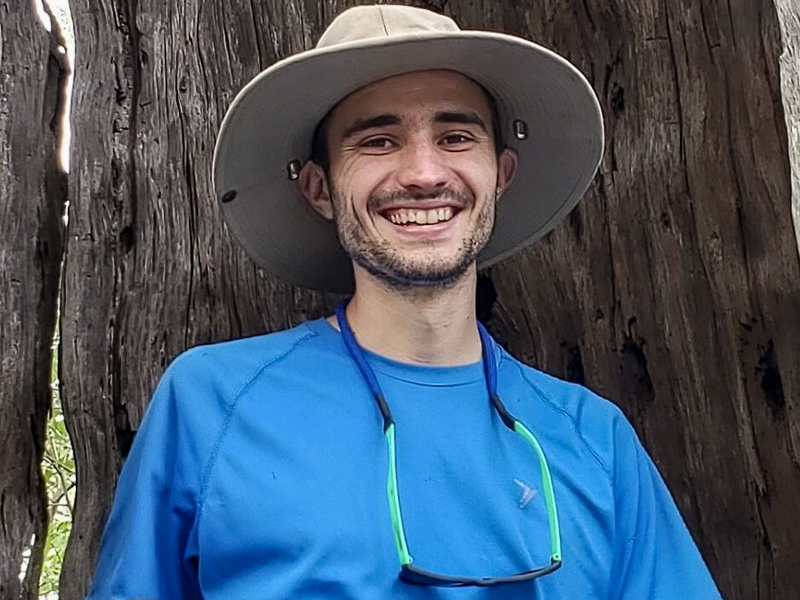 Brian Wuertz, Community Engagement Educator for the NC Museum of Natural Sciences at Whiteville, has been named the winner of the Environmental Educators of North Carolina (EENC) Outstanding Newcomer award for 2021. This award recognizes an EENC member of five years or less who has made significant contributions during their short time with the organization.
"Brian is one of the most engaging and talented environmental educators I've ever worked with," wrote Shelby Gull Laird, Head of the NC Museum of Natural Sciences at Whiteville, in her nomination letter. "Not only does he always strive to do his best, but he is aware of his newness to the profession and is constantly seeking out information and mentors to help him learn and grow.
"Brian has led the charge at our facility to pivot to online engagement during the Covid-19 pandemic and has taught himself so many new skills to be able to offer a wide variety of virtual programming to students across rural southeastern NC. Brian also has served as a leader for our facility in terms of outreach to diverse local groups, and constantly strives to be sure he is inclusive in his professional and personal life. He is genuine, compassionate and smart — a winning combination for an environmental educator."
EENC represents a network of outstanding environmental educators, individuals and organizations who work together to accomplish a core mission: to build connections, provide professional development, and promote excellence in environmental education. Wuertz was presented with an award certificate and plaque by Award Committee Chair Barnabas Coker at the EENC annual conference Sept. 10.
---
For more information about our upcoming activities, conservation news and ground-breaking research, follow @NaturalSciences on Instagram, Twitter and Facebook. Join the conversation with #visitNCMNS.