For immediate release ‐ March 26, 2018
Contact: Jon Pishney, 919.707.8083. Images available upon request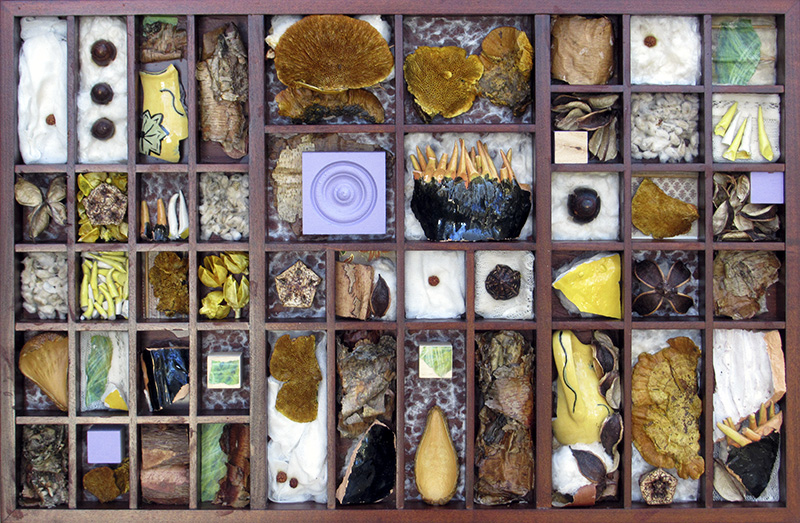 (RALEIGH, N.C.) — The North Carolina Museum of Natural Sciences' Nature Art Gallery presents "Voices of Light, Wood and Water," artwork by Linda Fuller. The show will run April 6–29, with a Gallery reception Saturday, April 7, 2–4 p.m. All exhibited art is for sale.
Fuller is a North Carolina native who lived most of her adult life in New York City before resettling in her "homeland." She received her BFA in painting from UNC-Greensboro and her MPS in art therapy from Pratt Institute (NYC). Other educational influences include clay sculpture at Penland School of Crafts (NC), post-graduate psychotherapy training at the Institute for Expressive Analysis (NYC), and graduate work via a Fulbright Memorial Fund teacher grant for study in Japan. Rural and urban landscapes in Japan, India, Mexico, England and throughout the U.S. have particular impact on her art.
In New York City, Fuller worked in clinical and educational settings as an art therapist and learning specialist, including adult inpatient and outpatient psychiatry, and with all ages of children with gifts and disabilities. She created a working studio for exhibiting artists in psychiatric treatment (Brooklyn and Staten Island), and a three-volume poetry-and-art project for South Bronx middle schoolers.
"There is tremendous joy in paying attention to the outer world and its showy variations, and the matchless thrill of navigating the internal landscape," explains Fuller. "One's discoveries are connections to pre-existing laws and truths, infinite coloration and pattern, the dream-within-the-dream realm."
Fuller has exhibited in museums and galleries in New York City and North Carolina, and is currently represented in the Open Exhibition 2018 at the St. Barbe Museum and Art Gallery in Lymington, England. Her work is also included in collections of the Weatherspoon Art Museum (Greensboro, NC), the South Carolina Cotton Museum, and private collections. She has received several U.S. grants and scholarships.
The Nature Art Gallery is located inside the Museum Store. Hours are Monday through Friday, 10 a.m. to 4:45 p.m.; Saturday, 9 a.m. to 4:45 p.m.; and Sunday, noon to 4:45 p.m. Admission to the Gallery is free. All exhibited art is for sale. For more information about the Nature Art Gallery, call 919.707.9854.
---
The North Carolina Museum of Natural Sciences in downtown Raleigh (11 and 121 W. Jones St.) is an active research institution that engages visitors of every age and stage of learning in the wonders of science and the natural world. Hours: Monday–Saturday, 9 a.m.–5 p.m., and Sunday, noon–5 p.m. General admission is free. Emlyn Koster, PhD, Director. For more information, visit naturalsciences.org.