For immediate release ‐ August 13, 2019
Conservation, Education, Science
Contact: Jessica Wackes, 919.707.9850. Images available upon request
by Mackenzie Glover, Prairie Ridge Summer Intern, and facilitated by Jess Wackes, PR & Marketing Coordinator

"This summer, I was lucky enough to get the opportunity to be an intern at Prairie Ridge Ecostation, the 'backyard' of the North Carolina Museum of Natural Sciences. This internship was everything I could have wanted and more. The "menu" of activities that my supervisor provided for me was extremely diverse, allowing me to get hands-on experience in developing and delivering environmental education programs, collecting data for citizen science projects, and assisting with environmental stewardship activities like trail maintenance and invasive species removal.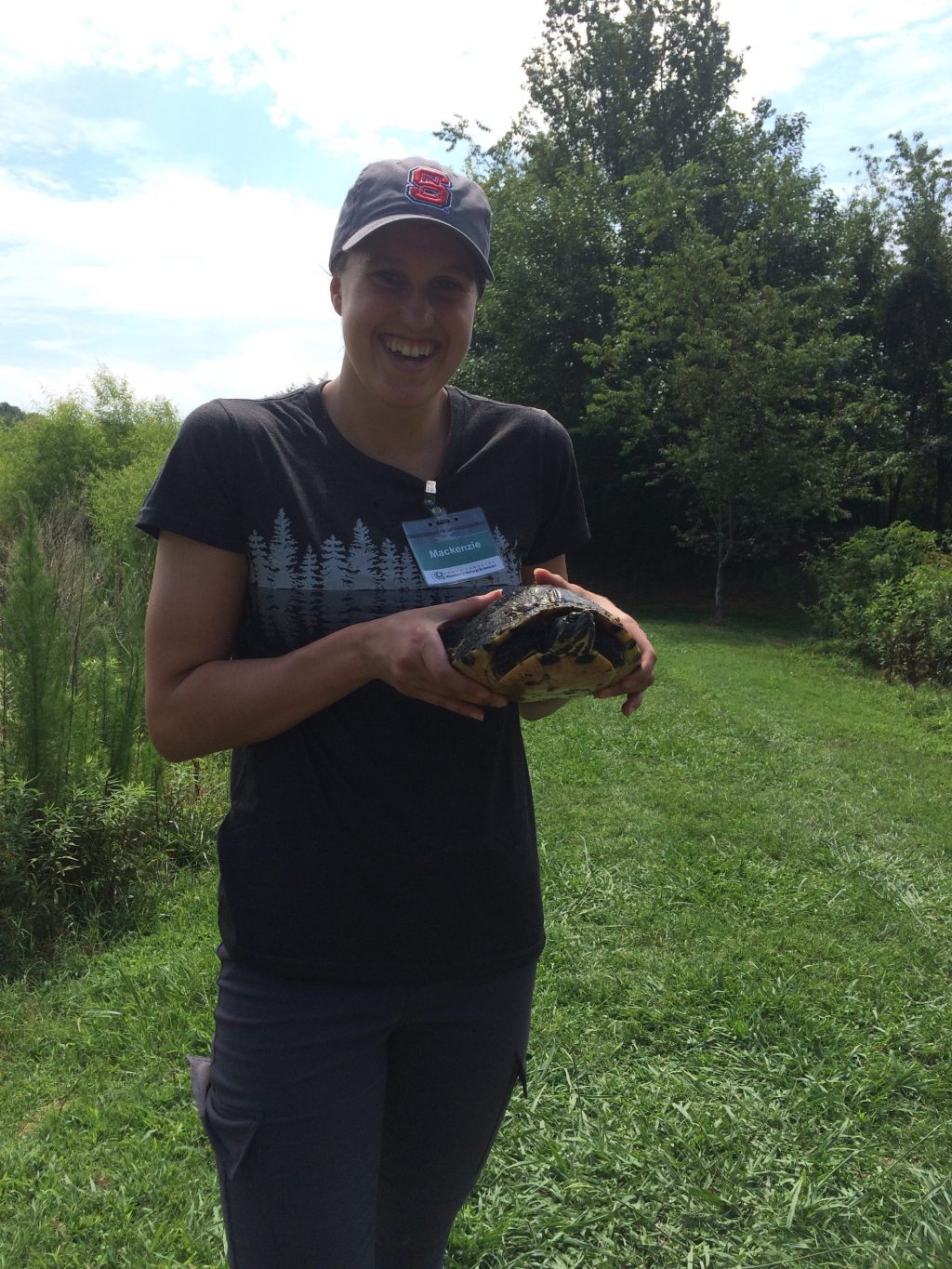 Me holding yellow-bellied slider
One of the environmental education programs I had a big role in was the Nature Stories program. This program teaches pre-school aged children about science and nature through a storybook, movement, songs, drama and exploration. I was able to help develop and lead a program about trees and the creatures that live off them, complete with a song and actions to teach the kids about the parts of a tree. For a program about turtles, we set live-traps in our pond and caught two snapping turtles and a yellow-bellied slider! Needless to say, all the kids were excited, but I was definitely just as excited as they were, if not more!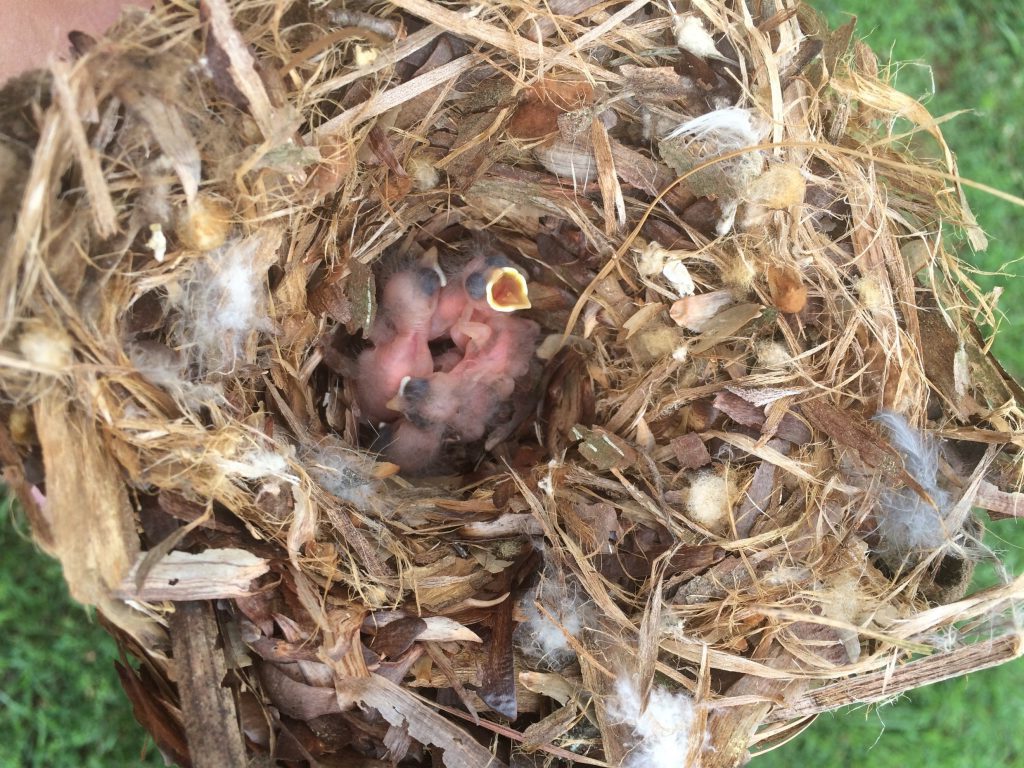 Brown-headed nuthatches
Another role I had at Prairie Ridge was assisting with weekly observations for the Nest Watch Citizen Science project. This project is run by the Cornell Lab of Ornithology and relies on observations collected from everyday people from all over the country. Every Wednesday, we visited all the bird boxes on the property and recorded information like the status of the nest, the number of eggs or young, and the stage of development of the young. I also took pictures of most of the nests with babies in them, so thanks to the Nest Watch project for filling my camera roll with the cutest baby birds you'll ever see.
Some of the toughest work I did while at Prairie Ridge was with the Wednesday morning Garden Volunteers. This group of super volunteers meets weekly to do any and all types of maintenance on the grounds of Prairie Ridge. From pulling weeds in the garden to trail maintenance to mulching to invasive species management, this group does it all. While this work was hard, it was also extremely rewarding. One of my jobs was to pull up a patch of invasive Johnson grass by the roots. It took two Wednesdays, but when we were done with it, the grass was gone, and the ground was bare. It all grew back the next week, but at the time, walking away from that patch of bare ground really felt like a job well done.
Before:
After:
I've learned a lot over the last three months, but the most important thing I learned is what it means to be an environmental educator. You have to love the outdoors, be able to handle the unpredictable, and most importantly, you have to love what you are doing and be willing to pass that love on to others. Prairie Ridge is an excellent place for both children and adults to learn, connect with nature, and develop a love for the outdoors and the desire to protect it. While I'm still not certain of the path I want to follow post-graduation, I know that I want to be able to pass on the love of nature that was re-taught to me by the people at Prairie Ridge."
Mackenzie is a rising senior at NC State who plans to go work in Environmental Sciences in either education or research (or both!) after she graduates next spring.
---
For more information about our upcoming activities, conservation news and ground-breaking research, follow @NaturalSciences on Instagram, Twitter and Facebook. Join the conversation with #visitNCMNS.