For immediate release ‐ April 07, 2021
Contact: Jon Pishney, 919.707.8083. Images available upon request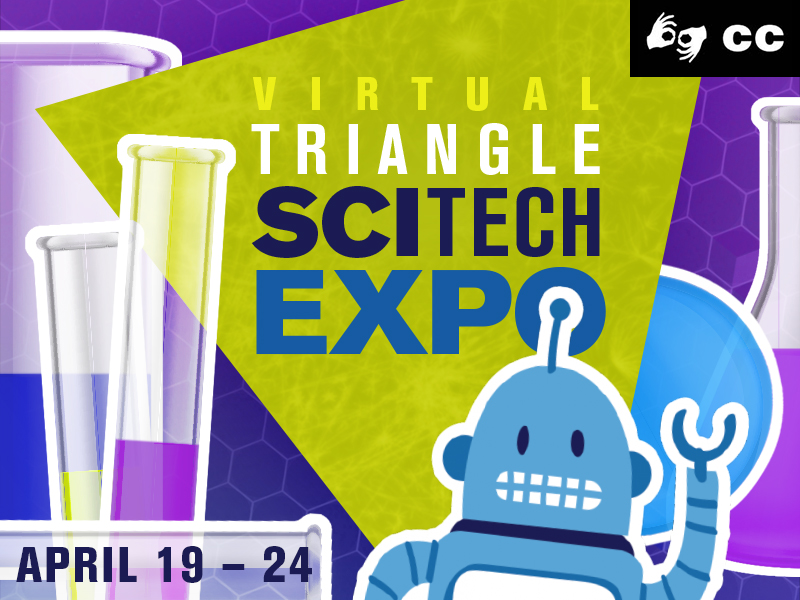 [RALEIGH, N.C.] – Learn about the aye-aye, the world's strangest and most elusive primate, and discover how to design dwellings capable of withstanding hurricanes, tornadoes, earthquakes and wildfires when the North Carolina Museum of Natural Sciences hosts Triangle SciTech Expo, April 19-24. This unique (and free) event invites scientists and technical professionals from universities, organizations and industry to engage guests of all ages in the excitement of science and technology. Join us for six days of fun, interactive, virtual programming! Triangle SciTech Expo is part of the N.C. Science Festival, a statewide celebration of science happening throughout April.
Wednesday at noon, enjoy a special presentation from North Carolina State University Professor of Architecture George Elvin, who explores the world's hottest, windiest, wettest and driest places to understand how plants and animals adapt to extreme environments. He applies nature's lessons in designing and constructing disaster-proof dwellings. Elvin will share insights from his travels, from Chile's Atacama Desert to the rainforests of Hawai'i, and how studying nature can help us design for a rapidly changing planet.
Throughout the week, you can tune in for special presentations, activities and games, including:
"A Glimpse Into the World of the Aye-aye" – The Duke Lemur Center is home to 10 aye-ayes. Learn how video technology is improving animal welfare and research, and meet some of the center's resident aye-ayes, live on camera!
"NASA/SpaceX Crew-2 Launch" – For the early birds, enjoy this watch party for SpaceX´s second fully-crewed astronaut flight, Crew-2. During the program, NASA/JPL Solar System Ambassador Tony Rice will guide us through the mission overview starting at 5:30 a.m., with additional commentary leading up to launch at 6:11 a.m. Find out how you can see this launch from your own backyard!
"Unexpected Discoveries" – Sometimes the best solutions aren't the most expected! Dive into some of the most outside-the-box solutions that scientists have developed or are currently developing. Topics will range from feeding cows seaweed to dumping iron into the oceans to combat climate change.
Hear about the history of Antarctic aviation and its critical role in supporting science in Antarctica and join a tribute to an Antarctic Aviation Pioneer born in North Carolina – LCDR Conrad "Gus" Shinn USN (retired).
Learn all about ecoExplore and the City Nature Challenge, two programs that get you and your family out and about to discover and record the amazing biodiversity all around you.
"Postcards from Mars" – Learn what the Mars rover Perseverance has been doing since it landed.
Thursday is Earth Day, and programming will look at how STEM is helping to create a more sustainable future for the Earth.
Join us for Guess-a-sketch! This fun activity challenges you and your family to predict the unique animals our artists will draw.
Learn about bioprinting and 3D printing technologies with NC State University, plus much more!
Visit https://naturalsciences.org/calendar/triangle-scitech-expo-2/ to view the list of programs and to register. Triangle SciTech Expo has been made possible since 2014 by presenting sponsor The Biogen Foundation and in partnership with the North Carolina Science Festival.