For immediate release ‐ July 13, 2021
Contact: Micah Beasley, 919.707.9970. Images available upon request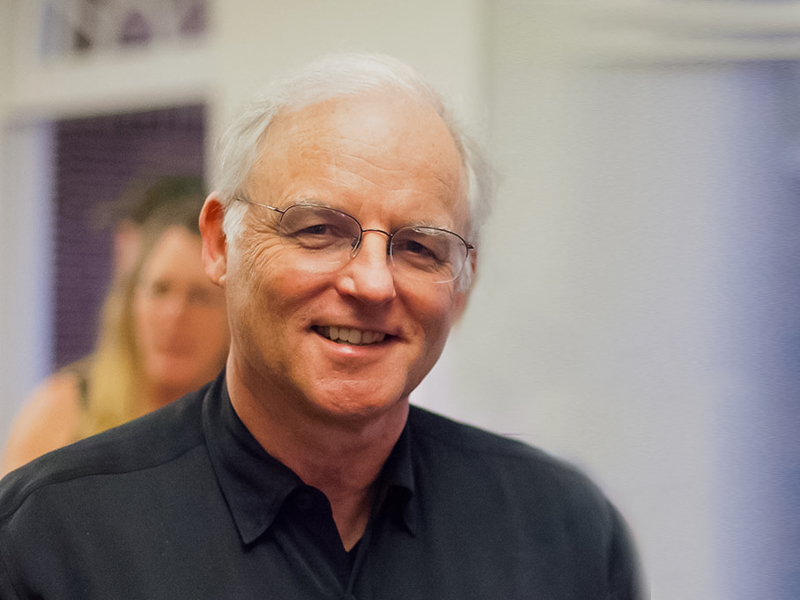 Richard Louv. Photo copyright Eric B. Dynowski.
By NCMNS Director and CEO Eric Dorfman
I recently had the chance fulfill a long-time ambition, to have a chat with the Richard Louv best-selling author of many books, including "Last Child in the Woods" and "The Nature Principle." Richard is a leader in thinking about nature deficit and our need to connect to the natural world, especially at a young age. We recently interviewed Richard for our our show "Love Nature: the Biophilia Podcast."
…the Nature Principle suggests that, in an age of rapid environmental, economic, and social transformation, the future will below to the nature-smart – those individuals, families, businesses, and political leaders who develop a deeper understanding of nature, and who balance the virtual with the real.
—"The Nature Principle" 2012, p. 4.
My co-host Dr. Dan Dombrowski and I talked to Richard about his latest book "Our Wild Calling" (2019). In it asks people of many different backgrounds to talk about their specific relationship with animals. There is marine biologist Paul Dayton's close call with a giant octopus, New Zealand-based professor of ecology Charles Daugherty's special relationship with the ancient "living fossil" reptile, the tuatara. Richard also talks with special affection about his own adventures with his childhood pet, a collie named Banner.
---
For more information about our upcoming activities, conservation news and ground-breaking research, follow @NaturalSciences on Instagram, Twitter and Facebook. Join the conversation with #visitNCMNS.