For immediate release ‐ April 25, 2018
Contact: Jon Pishney, 919.707.8083. Images available upon request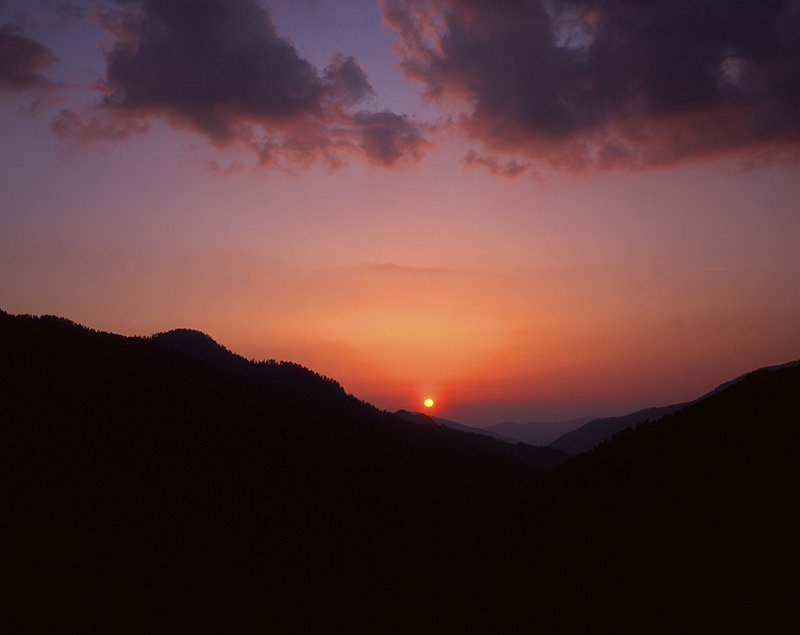 (RALEIGH, N.C.) — The North Carolina Museum of Natural Sciences' Nature Art Gallery presents "Photographs of the Great Smoky Mountains National Park" by engineer-turned-photographer John Moore. The show runs May 4–27, with a Gallery reception Saturday, May 5, 2–4 p.m. All exhibited art is for sale.
John Moore has lived in Charleston for 40 years. He is a structural engineer by profession, but photography has been his serious avocation and passion for more than 30 years. The focus of his work has chiefly been natural landscapes, as well as the streets and buildings of Charleston and the rural areas of South Carolina. The images range from approximate documentation of the scene to abstractions.
"Like most people, when you travel you often see things in a different way," says Moore. "Color floating in fields, the mysteries of black, the warm against the cool, the screaming late afternoon and evening light in spots here and there. I think it has turned out to be an appropriate way to see the mountains of North Carolina and the swamps of the South Carolina Lowcountry, places where I spend most of my photography time, and places where the close at hand is, to my eye, more interesting than the whole."
Moore's photographs have appeared in many juried exhibits, including several "Southern Visions" exhibits at The Museum of York County in Rock Hill, South Carolina, and several Piccolo Spoleto Juried Exhibits in Charleston. In 1987 and in 1997, he had solo exhibits at The City Gallery of Charleston. He has had several solo shows at the Charleston County Library, and has participated in many group exhibitions.
The Nature Art Gallery is located inside the Museum Store. Hours are Monday through Friday, 10 a.m. to 4:45 p.m.; Saturday, 9 a.m. to 4:45 p.m.; and Sunday, noon to 4:45 p.m. Admission to the Gallery is free. All exhibited art is for sale. For more information about the Nature Art Gallery, call 919.707.9854.
---
The North Carolina Museum of Natural Sciences in downtown Raleigh (11 and 121 W. Jones St.) is an active research institution that engages visitors of every age and stage of learning in the wonders of science and the natural world. Hours: Monday–Saturday, 9 a.m.–5 p.m., and Sunday, noon–5 p.m. General admission is free. Emlyn Koster, PhD, Director. For more information, visit naturalsciences.org.