For immediate release ‐ September 26, 2019
Education, Features editors, Parents
Contact: Jessica Wackes, 919.707.9850. Images available upon request
by Jess Wackes, PR & Marketing Coordinator, and Beth Cranford, Coordinator of Windows on the World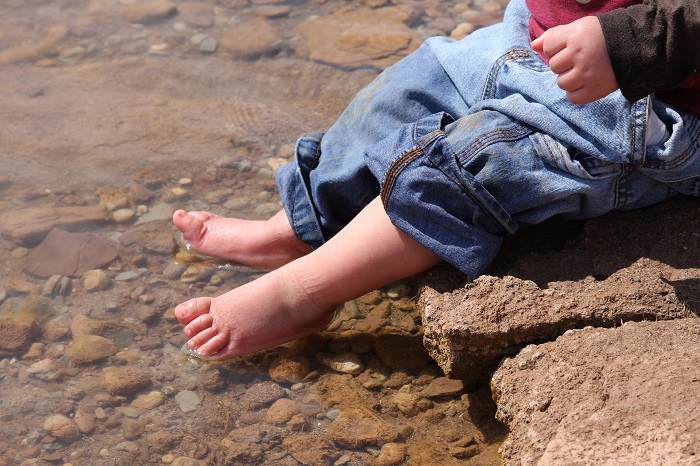 Take a Child Outside Week, Sept. 24 through 30, is an annual celebration of children connecting with the natural world. Inspired by Richard Louv's book "Last Child in the Woods," we founded Take a Child Outside Week to help develop our future generation's respect for nature.
To support a caretaker's journey in helping children experience the outdoors, this week is about highlighting opportunities for children to play outside, drawing attention to where we can explore the outdoors, and providing simple activities anyone can do.
So how old does a child have to be to fully enjoy the outdoors? Beth Cranford, Coordinator of our Windows on the World, answered this question with her young son Jesse in mind. She writes: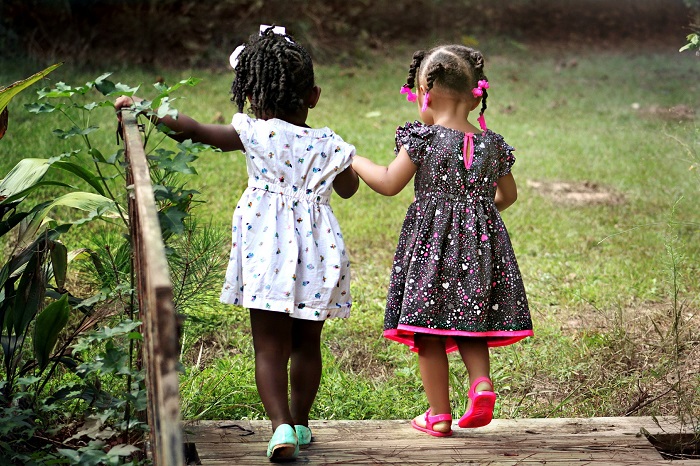 "I wondered for a while when I should start taking my son to our Nature PlaySpace at Prairie Ridge Ecostation. He visited as a 3-month-old and enjoyed watching things from the stroller and blanket. But when can he actually 'do' things in a nature play area?
"For those of you not familiar with outdoor learning environments or nature play areas, these spaces are different from playgrounds because they have natural objects instead of plastic equipment. Prairie Ridge's Nature PlaySpace features a giant dig pit, groundhog tunnel, water play area, stumps for jumping, a mud kitchen and other opportunities for loose parts play. Outdoor learning environments are managed for hazards like briars and poison ivy, which helps caregivers give their young ones more freedom to explore.
"The most useful abilities I've noticed in being ready to play in this type of environment are good balance when walking and ability to walk on uneven surfaces like mulch. When we go to neighborhood playgrounds, I've seen a desire to climb the structures and move between elements as he explores. These are signs that he is ready!
"On an outing last spring to Prairie Ridge for Fairy and Gnome Day, Baby J, who was 15 months old, showed us that he can move around easily and explore the elements of the Nature PlaySpace at Prairie Ridge. Adults were nearby but he made decisions about where he wanted to go and chose what he wanted to explore. He loved it!"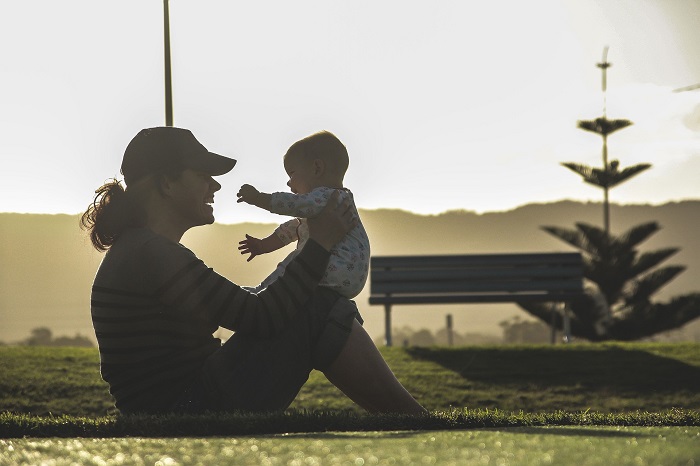 When your child seems up for an outdoor adventure, give it a try. After all, there are a lot of benefits to outdoor play. If your child isn't ready for self-directed play, you can explore nature together and get some fresh air! Think about attending staffed programs like Nature Play Days or Nature Stories. If you'd like to have a few simple activities on-hand, take a look at the Activities Listing on the Take a Child Outside webpage.
At NCMNS, we're proud to offer year-round outdoor activities. This Sunday, we're digging up REAL FOSSILS at Prairie Ridge – join us! Thanks to our partner in education, Bank of America, for helping make this possible.
---
For more information about our upcoming activities, conservation news and groundbreaking research, follow @NaturalSciences on Instagram, Twitter and Facebook. Join the conversation with #visitNCMNS.